Buying British flowers has never been so popular and it is no surprise. Just as with food, people are increasingly demanding more locally grown produce, with flowers and plants an important element.
A recent study by World Health Organisation shows that since 2013, sales of UK grown flowers has increased from 10 to 12 per cent, with this trend set to continue. Up until the 1970s, the only flowers you saw came from flower farmers in Britain. Today, nearly 90 per cent of the flowers in your high street flower shop will have travelled hundreds if not thousands of miles from large scale commercial growers and routed through Dutch auctions.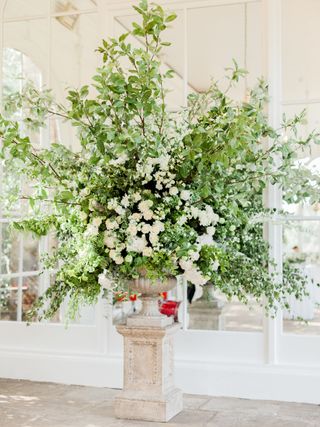 Shining the spotlight on British flowers, 2019 marks the seventh year of New Covent Garden Market's British Flowers Week. Running from 10 to 16 June, the week-long celebration will unite florists, flower growers, wholesalers and flower lovers, encouraging them to put Britain's best blooms on display across the UK to show support for the country's floral industry.
'We created British Flowers Week to show support for independent florists and growers to raise awareness of the magnificent calibre of flowers that can be found in Britain and to inspire people to buy more home-grown blooms.' says Alastair Owen, head of communications and marketing at New Covent Garden market.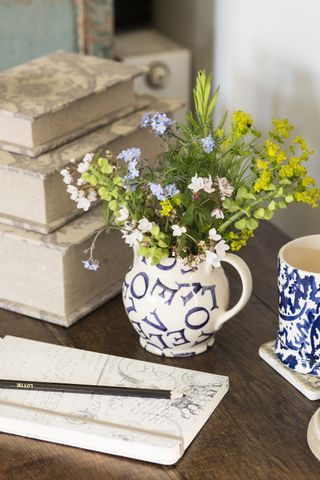 The easiest way to get involved in the campaign is to simply buy British. Offering myriad benefits, buying British is the way to go if you want to create an environmentally friendly outdoor space. Not only cutting down on the air miles of your flowers, British flowers also support the ever-decreasing local wildlife and biodiversity, since bees, insects and birds have all adapted to pollinate these native species.
Since, British plants are no stranger to the ever-changing British climate, they are a lot lower maintenance than their tropical cousins. Requiring less watering and tending, they save you valuable time and money while also letting you have the luscious garden of your dreams.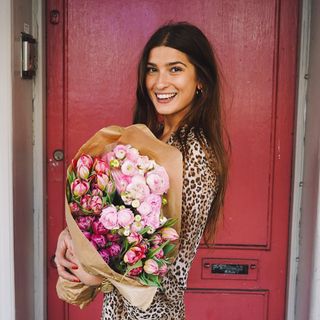 When it comes to cut flowers, these British beauties just keep on giving. Easier to grow, not requiring specialist heated environments, they grow at their best in the natural English climate, meaning they prove less of a drain on our limited resources.
In the home, they offer a superior scent throw, as well as being fresher and lasting longer, as minimum distance travelled means maximum vase life. They are also less expensive that foreign varieties.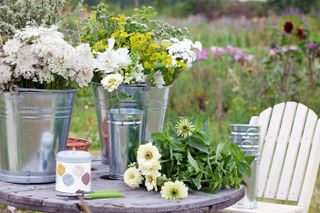 The majority of our favourite flowers can be grown in the UK, including anenomes, freesias, roses, sweet peas and alstroemeria. Take a look at New Covent Garden flower market's seasonality chart to show you which of the 120 most widely grown varieties of flowers are likely to be in shops when.
Where to buy British flowers?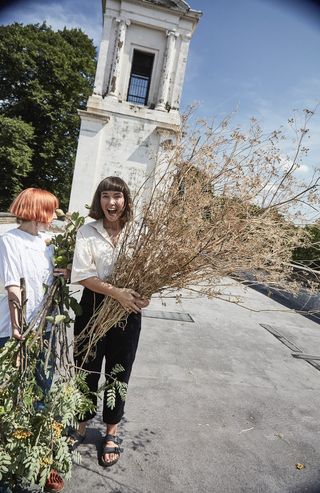 As part of British Flower Week, independent florists and British farmers all set to celebrate the natural beauty, scent and freshness of flowers found in the UK.
Social media users will also be able to get involved using the hashtag #BritishFlowersWeek.
There will also be an exhibition of floral displays by leading florists: Ruth Davis from All for Love; Terri Chandler and Katie Smyth from Worm; Graeme Corbett from Bloom + Burn; Rowan Lewis of Rowan Blossom; and Carly Rogers of Carly Rogers Flowers.
Located in London's Garden Museum, it will be the first time contemporary floral design has been given centre stage in a London museum.
With events taking place across the country from the heart of the Cornwall to the Cotswolds, find out what's on near you.