We all spent money on things to cheer us up while in lockdown, even if we didn't necessarily need anything. Then we got frustrated with the lack of space in our homes, and we've still not really shaken this feeling off.
Some good organization ideas and a thorough decluttering session and scan make us feel lighter and happier. If you're wondering where to begin, Tombola has put together a list of tasks depending on your star sign. We hope it gives you the kickstart you need for some ruthless Marie Kondo-ing...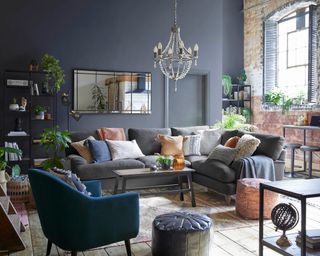 Before we get into it, our own number one piece of advice is to set a timer. Do some half-hour chunks of focused decluttering with regular tea breaks.
It's easy to take on too much and get totally overwhelmed. Just do the cutlery drawer and you'll feel better. And if you can rope in a friend and offer to repay the favor, that will be a huge motivation, too.
Aquarius (20th Jan - Feb 18th)
Cupboards
According to astrologer and mystic Inbaal Honigman, Aquarians have 'a love of clear, open spaces.' So those born under the Aquarius sign often have a home that 'looks tidy at first glance,' but as soon as you open the cupboards, it's a different story.
Get some tips on how to clean kitchen cabinets inside and out for crumb and clutter-free cupboards.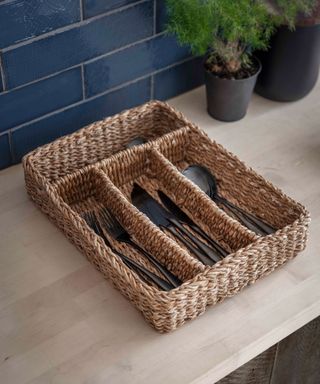 Pisces (Feb 19th - March 20th)
Photos and childhood items
'Hold onto things that mean a lot to you,' says Astrologer and Tarot Reader Emily Anne Thornton. 'You don't need to get rid of everything. Just be wiser with storage.'
Aries (March 21st - April 19th)
Small jobs, bags, and coats
Aries are 'never indoors long enough to make a decision whether to keep or chuck an item,' says Inbaal Honigman. 'Start small - do the bedside area, then the gym clothes. You'll need to commit to a small job daily.'
Unlucky...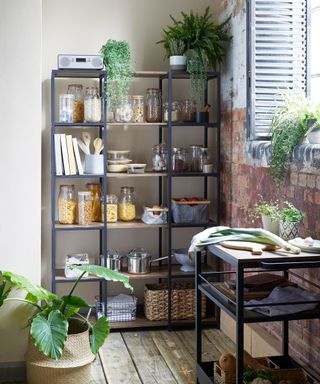 Taurus (April 20th - May 20th)
Books and skincare
Taurus are big believers in self-care. Emily thinks that there could be 'too many bottles of unused products in the bathroom cupboard.'
If that's you, she says you should plan a specific routine and do away with the non-essentials.
Gemini (May 21st - June 20th)
Subscriptions
Emily comments that a 'Gemini can't bear to let any information go. You may have oversubscribed.
She recommends you cancel the ones you don't ever get around to reading.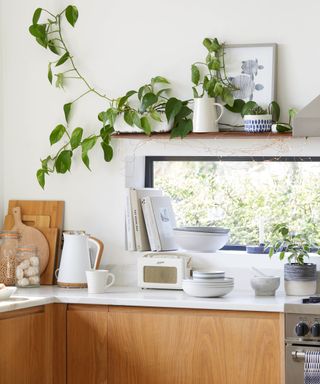 Cancer (June 21st - July 22nd)
Kitchenware
Inbaal says that Cancers are 'born cooks,' with kitchens full of all the newest kitchen trends and dishes.
'Box up the older, ordinary cookware, and donate,' Inbaal says.
Leo (July 23rd - August 22nd)
Sentimental items
'Even though regal Leos love living in stylish, uncluttered spaces, they enjoy having memories of days gone by,' Inbaal says. 'A box in the loft is where they belong, so get sorting.'
Virgo (August 23rd - Sept 22nd)
Receipts and letters
Emily says, 'Virgos keep a log of everything, but do we really need that receipt for Primark from 2016? You're great at tax returns, however, keep it all in one place and clear it out after the year is up.'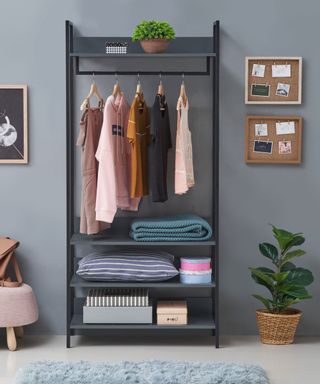 Libra (Sept 23rd - Oct 22nd)
Wardrobe
Inbaal simply says, 'your wardrobe needs some serious TLC.' If you're not sure how to organize a closet, head to our guide.
Scorpio (Oct 23rd - Nov 21st)
Gadgets
Scorpios, Inbaal says 'your tech drawer is overflowing and could use some sensible clutter-busting. Scorpios love the latest gadgets, so all your old earbuds, chargers and batteries are taking up much-needed space.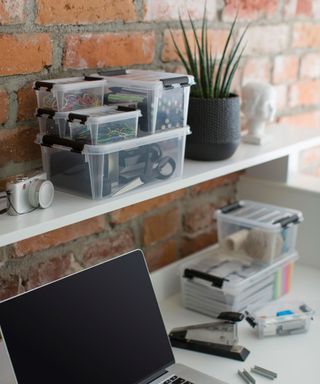 Sagittarius (Nov 22nd - Dec 21st)
Souvenirs and travel books
Emily says the same, 'Sagittarians have serious wanderlust but how about moving the books on and getting a kindle to store your travel guides.'
Capricorn Dec 22nd - Jan 19th
Homeworking space
For Capricorns, Inbaal says 'that workspace at home needs tackling pronto. You keep every last bit of paper.'