If you're missing being able to take the kids to the pool, or you're looking for some fun outdoor options to keep them amused, you're not alone. As summer approaches fast, kiddie pools are selling out around the world wide web.
We've been searching to find you some kiddie pool options available online. They may take a bit more creativity (and awareness when it comes to supervision!) but these kiddie pool online deals will create a space for kids to splash and play all day long, and most are suitable for spaces both small and large.
And for grown-ups? We've been rounding up the best patio furniture sales (opens in new tab) around to give you the most comfy perch to watch the kids play and supervise in style. Check out our top picks from Target's current patio sets sale (opens in new tab) to add some flair to your outdoor space.
The best kiddie pools online right now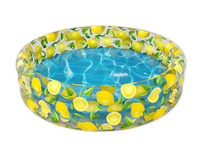 (opens in new tab)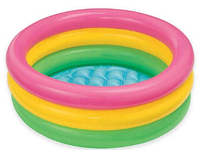 (opens in new tab)
Sunset Glow Baby Pool | $8.99 at Bed, Bath and Beyond (opens in new tab)
This baby pool will keep toddlers and little ones entertained, and the colorful design looks extra-inviting.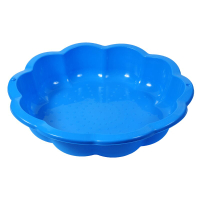 (opens in new tab)
Junior Sunflower Novelty Sandbox | $34.99 at Wayfair (opens in new tab)
You could fill it with sand, but you could also fill this sandbox with water as a great kiddie pool alternative. A great perk of a plastic pool is that it can't pop and deflate! Perfect if your dog's been known to hop in for a swim with you.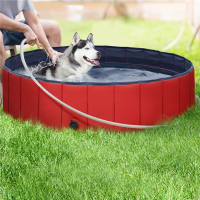 (opens in new tab)
Pet Swimming Pool | Was $73.99, now $66.99 at Wayfair (opens in new tab)
Save 9 percent - Yes, it's designed for pets, but this portable and durable pet bathtub says it's also suitable for kids! It's non-slip and has a drainage valve, too.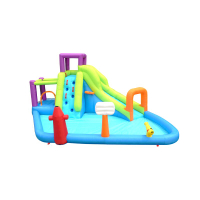 (opens in new tab)
Grand Rapids Inflatable Slide | $632.99 at Wayfair (opens in new tab)
If you've got a lot of space (and money) to spend, this inflatable slide and kiddie pool will bring the pool party to you. There's a ladder, water slide, and even a water cannon, so we can't promise you won't get splashed!
Read more: