If you're hoping to invest in a small grill but are thinking that it won't fit on your tiny balcony or patio, then I'm here to get rid of your worries. I too have a small outdoor space, and while I am super grateful to have a patio at all while living in an apartment near the city, I will admit that it's challenging at times. Why is everything that's cute and outdoorsy so big? I've already found the furniture set of my dreams, but next on my list was a grill for when I want to have a cookout with friends and not have to spend my entire evening indoors in my kitchen. Fortunately, I don't need to stress anymore after buying this portable grill from Weber.
Honestly, I'm not sure I'll ever stop raving about it. Mostly because it's made me question why people buy full-size grills (ugh, effort) but also because it's so easy to use. Even better? Right now, thanks to the Prime Day sale, it's super affordable.
I've used it so many times, and I even took it to my parents' house to cook for a party of people they had over. While it only fits six to eight burgers at a time (depending on the size of your burger, obvs) you can use it to batch cook. I've cooked everything including burgers, steak, corn, and more all in one go. It loses only a couple of points for portability, and while you can definitely take it to the beach for a BBQ, it's better to fill it with charcoal when you get there.
Heard enough? Let me take you right to the deal. You will not regret buying it. The Weber Smokey Joe is $10 off right now, and it's the perfect summer purchase.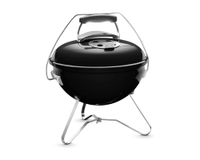 Weber Smokey Joe Premium 14-Inch Portable Grill | Was $67, now $57 (save $10) at Amazon
I've been tracking the price of this portable grill for a while now, and it's usually $67 direct from Weber. So, this $10 discount is great — but it might disappear at midnight, so don't waste any time!
More info on the Weber Smokey Joe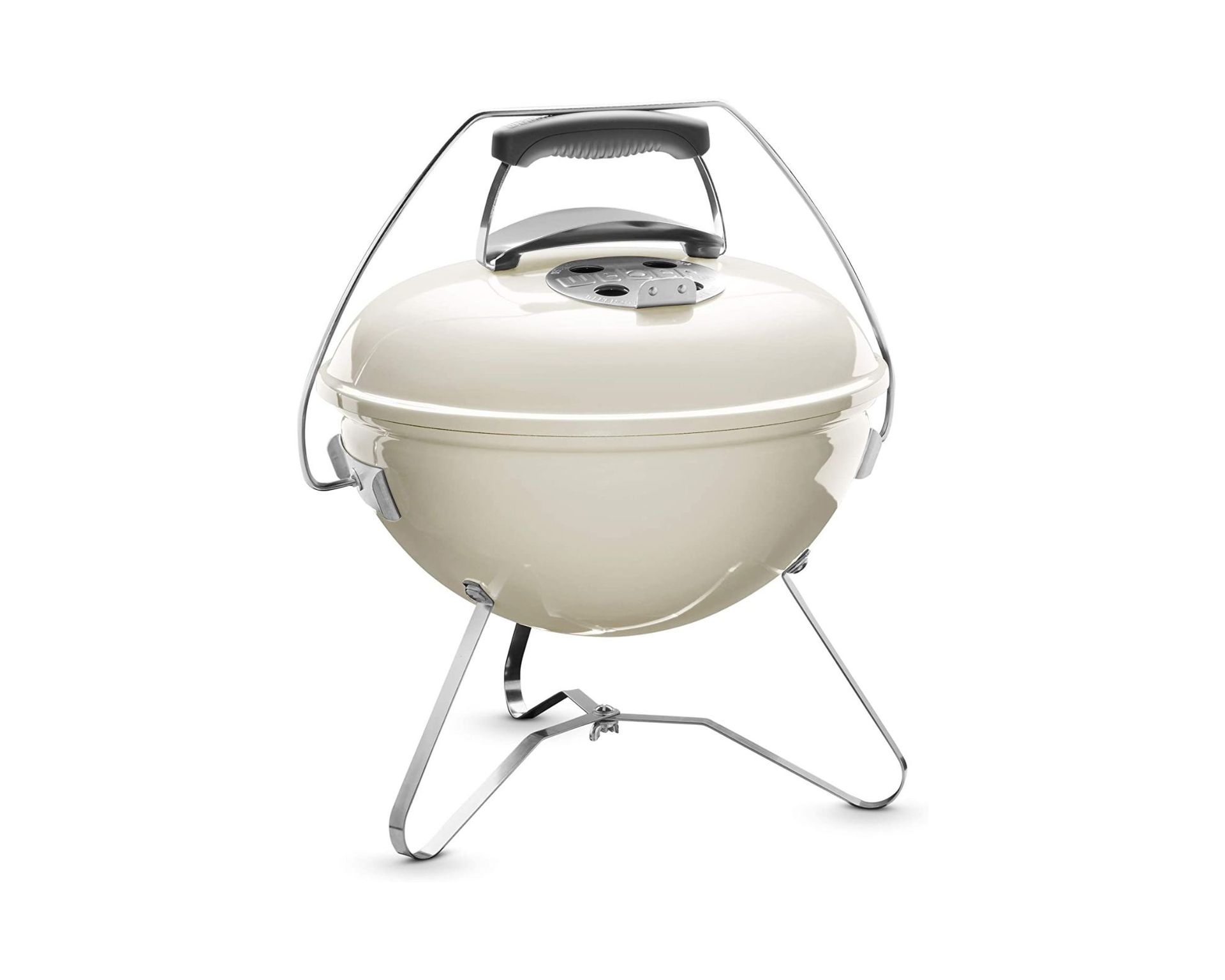 This compact Weber gets major points from as you can cook for more than four people at a time. Ideal if you have guests over, it's definitely fit for home use on a small patio or tiny balcony. It also comes in a range of colors, though it's only on sale in black RN. Because you can use its lid while cooking, you can control the temperature of your grill and it can even cook full joints of meat.
Its cooking space is circular which gives the grill a bowl shape, meaning that you can't use it to indirectly cook foods, but no biggie. Every time I've used it it's been ready to cook within just 15 to 20 minutes and it stays hot for a long time, so I managed to batch cook for an entire party of people. I loved how the lid can be used while you're cooking or serve as a grill guard against the wind. Its lid also has a damper control, allowing you to choose how much airflow gets in the grill. To be honest, I wasn't a huge fan of its tuck-n-carry lid as it's not as secure as I thought it would be. That's why I think it's a better home grill. If you put charcoal in it for a day trip, I am almost positive it would spill out in your car.
Otherwise, it's easy to clean — I put the grates in my dishwasher! It comes with a briquette bowl to measure charcoal with ease. I gave this grill to my parents to use while I tested other grills, and they've left it in their yard for the last year in between uses. All they do is wipe it down before every cooking sesh, and it takes up no space in their huge yard. They say it's perfect for them because they only use a grill a handful of times during the year.