Recent research into pandemic spending shows just how much we've all reoriented towards our homes. With so many people working from home and not travelling abroad, it's no wonder that a recent study is indicating that our home-related spending has gone up by 52 percent from pre-pandemic levels.
We're all buying a lot more stuff in general, but we are also being strategic about where we spend it, with the living room emerging as the most important room for upgrades.
This may come as a surprise if you thought that it was the garden or the kitchen. All that gardening and cooking we've been doing is importance, but it turns out that nothing really beats a comfy couch and an awesome new TV.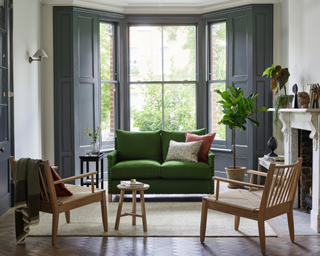 The team at Cinch Home Services spoke with over 1,000 people about how their home investment spending has shifted before and during the pandemic, and where they are investing the bulk of their home-related budget. On average, people have spent around $1,350 on home-related purchases since the onset of the pandemic. These have tended to be big splurges rather than lots of small items, with the average single pandemic purchase coming to an average of $633.
What are we splurging on? Mainly living room furniture, as it turns out, with many realizing that their old sofa just wasn't up to the task of the long hours of watching Netflix. Appliances and electronics were also popular, with many people choosing to upgrade their home movie-watching experience or invest in a new coffee machine.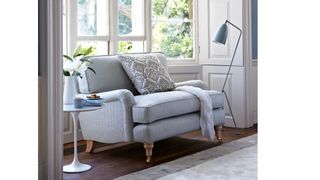 It also won't surprise anyone that one in three Americans decided to buy more furniture for their home office during the pandemic. The home office the one room that has probably changed the most since last March.
With many people now based in that one room in the house for eight or more hours a day, the old 'desk-and-chair' setup just won't cut it. Additional home office storage is likely behind the huge rise in purchases for this room, although additional seating or even additional desks for those sharing the office with family members should also be taken into account.
Overall, what we've all rediscovered during the pandemic is the importance of quality and comfort when learning how to choose living room furniture. Some of us are baking cookies, others growing rare plants, but the vast majority will end the day on the sofa – and we're prepared to pay for a really good one.