Love eggs? We don't blame you: delicious, nutritious, and versatile, eggs are a staple ingredient in many people's diets. There are a few products that will make the process of cooking, serving, and eating eggs even more enjoyable – we've listed them all below.
Full disclaimer: you won't find egg-shaped earrings or egg-printed pyjamas here; we get it – you love eggs, not whacky egg-shaped objects you don't need.
Want to know how to cook your eggs to perfection? Check out out top tips for how to boil an egg and how to poach eggs.
1. A Le Creuset skillet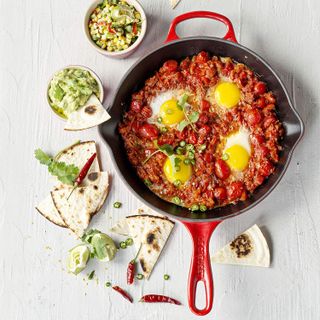 If you love yourself and omelette, or a fried or scrambled egg, you need one of these in your life. Le Creuset skillets are heavy and reliable and heat up evenly, ensuring you don't burn that omelette.
Want to get a Le Creuset skillet at a great price? Check our Le Creuset sales page.
2. An egg cooker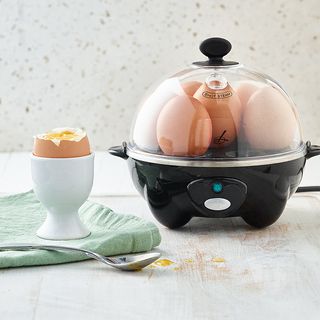 A beginner cook and don't quite feel confident about timings? This clever egg cooker will deliver the perfect boiled or poached eggs and can even make an omelette. A great way to teach kids to cook, too.
Browse more egg cookers in our buyer's guide.
3. Cute egg cups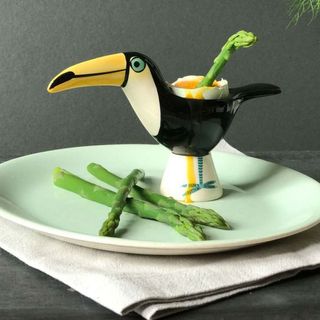 Because no one who likes their eggs soft boiled should ever be without one, and because why settle for a plain egg cup when you can have one that looks like a toucan?
4. Salt and pepper shakers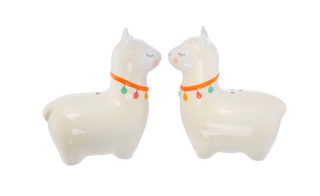 They key to tasty eggs? Seasoning. A pinch of salt and a crack of black pepper transform a bland egg into a delicious one, so salt and pepper shakers and eggs are a natural pairing. If they look like cute llamas, even better.
5. A kitchen egg timer
It's a timer in the shape of an egg, to help you time the cooking of your eggs. That's meta, that is. Seriously, though, these timers are a time tested kitchen classic, and good for so much more than just eggs.
Read more: