It's officially time to put up the Christmas tree — but wait, before you start, you need to try this hack. We just gave a game-changing TikTok hack a go, and it's left our artificial tree looking extra full and bushy.
Before a single Christmas ornament or string of lights goes anywhere near your best artificial Christmas tree, make sure you try this. It's all about separating the individual branches by pulling two out, one up.
Before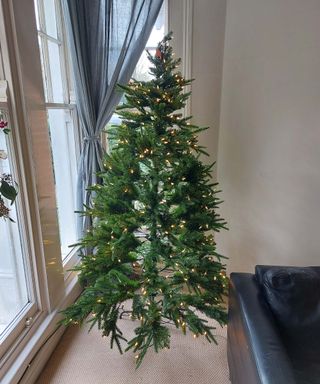 Straight out of the box, the branches of our lovely tree from Hayes Garden World were, naturally, in need of some attention. The instructions say to pull the two larger branch wings out away from the center, to a 45-degree angle, before spreading out the small individual tips separately.
The TikToker behind @lifehacks1989 goes one step further. She says that when working in retail, she learned the 'two out, one up' trick.
'It'll make your tree look bigger and fuller,' she says. Hundreds commented, with some TikTokers saying they wished they'd seen the hack a few hours ago, before putting their tree up.
Another said that 'two out, one up, two out, one down' worked better. We think that's definitely worth trying.
After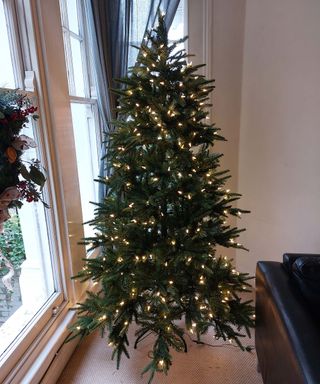 Ta-da! I spent about half an hour separating the branches, pretending I was some kind of art director and whispering 'two out, one up' to myself, like the festive version of 'lefty loosey, righty tighty.'
I think it's made a huge difference. Because although sparse and asymmetric trees are on-trend this year, you want your festive focal point to be as luxuriant as possible, non?
To be honest, the main thing the TikTok hack taught me is that if you want to decorate your Christmas tree like a pro you need to dedicate sufficient time to faffing with it. Left to my own devices, I'd probably have given the branches a quick zhuzh and then started decorate.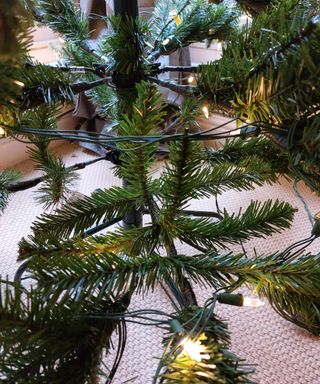 But by trying the hack, I worked my way around the tree methodically, looking at all the small branches. So, before digging out the ornaments and getting carried away with Christmas decorating ideas, spend some time giving your artificial tree's branches some careful attention.
Will you be trying the 'two out, one up' hack?