Has being stuck at home made you realize you're not so into your current decor? Or perhaps you're just a little bored and feel like now is the perfect time to do a little redecorating? Well, the retail gods are shining down upon us, because there's currently an epic West Elm sale going on.
Our favorite modern retailer is currently offering up to 40 percent off of everything in store, plus an extra 20 percent off of clearance items (taking total clearance discounts to 50 percent or more).
Even though we're all browsing the internet with wild abandon these days, combing through an entire store's worth of furniture is a pretty large undertaking, so we've put together a list of the deepest discounts and best bargains from the West Elm sale, below.
Check out our deals page for savings on all things home.
Home office deals
There are dozens of great home office deals included in the West Elm sale, so if you're not your most productive when sitting on the sofa, you may want to consider setting up a quick and affordable (not to mention stylish) home office space while these deals last.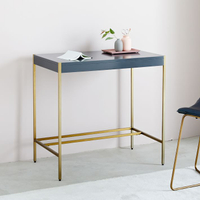 Zane mini desk| Was $349, now $149.99 at West Elm
Save 57 percent - Need a new work-from-home setup but don't have an office? This sleek and stylish mini desk will tuck into the corner of your living room, playroom, or even a walk-in closet for instant office space. IT would also double as a cute console when you're not using it as a workstation.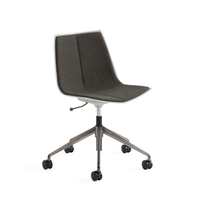 Clove conference chair| Was $399, now $129.99 at West Elm
Save 67 percent - Never knew how much you loved your ergonomic office chair until you spent the day in a wooden dining room chair? Snag this modern swivel office chair and give your back some relief.
Home organization deals
Now seems like a great time to do all of those things around the house you promised yourself you'd do after watching Tidying Up on Netflix, like organizing your entryway or bookshelves. Here are a few of the biggest organization and storage deals we saw on the site.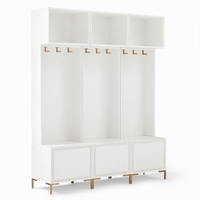 Nolan entryway hall trees (set of 3)| Was $2097, now $1567.90 at West Elm
Save 30 percent - Get the entryway ready for muddy spring boots, raincoats and umbrellas. We love these functional-yet-stylish white and brass hall trees (especially when they're 30 percent off)!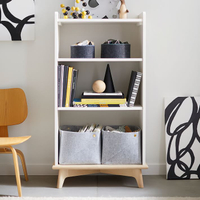 Sloan tall bookcase| Was $299, now $209.30 at West Elm
Save 30 percent - This bookcase is ideal for the playroom thanks to its widely spaced shelves (great for storing all of those new activities and homeschooling essentials you ordered on Amazon). We also love it as a display piece housing books and decor.
Sofa deals
If there were one bright spot in the current social-distancing state of the world, it would be that it's never been more socially acceptable to Netflix and chill during every minute of your spare time. Why not do it on a better sofa?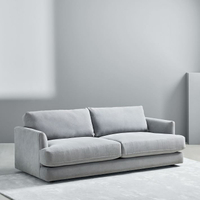 Haven sofa| Was $1599, now $1119.30 at West Elm
Save 30 percent - According to the West Elm website, this sofa's "deep, comfy seat and low, padded arms give it an incredible sink-right-in quality." Sold.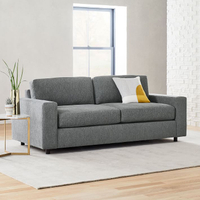 Urban sofa| Was $1499, now $1049.30 at West Elm
Save 30 percent - This sofa marries clean lines, cozy cushions, and deep seats for a modern yet comfortable design. And at 84.5" long, it's perfect for all-day lounging.
Shop more West Elm deals