Spotlights are a popular option for kitchens, bathrooms and other spaces throughout the home. Recessed into the ceiling, they're just what you need if you're looking to create a cohesive, and seriously understated, lighting scheme. But, what if we told you that you can now upgrade your spotlights to smart ones, with the help of some handy gu 10 smart bulbs?
When we say upgrade, we mean control your spotlights from any location, as well as creating lighting schedules – perfect for giving the impression that someone's home, even if they're not – and experimenting with different lighting hues and intensities to create the perfect atmosphere for any occasion. Sounds pretty cool, right?
Below you'll find our pick of the best gu 10 smart bulbs. After having a browse, we'd recommend you take a look at our guide to the best smart bulbs. As well as the best smart lighting gadgets.
1. Philips Hue White Ambience Smart LED Bulb
Why you can trust Real Homes Our expert reviewers spend hours testing and comparing products and services so you can choose the best for you. Find out more about how we test.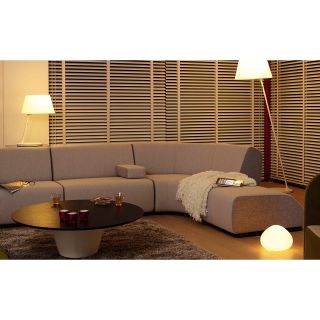 Easy to install, schedule and more, the Philips Hue White Ambience Smart LED Bulb is our top pick.
Not only do these smart bulbs connect seamlessly to a wider smart home system, but they can also be programmed to turn on automatically when you get within a certain distance of your home; adjust to suit the music or film you're enjoying; and be turned on and off from any location to give the impression that someone's home, even if they're not.
Read our full Philips Hue Starter Kit review – it covers everything you'd need to know about these gu 10 smart bulbs from Philips, too.
2. Hive Light Dimmable Smart Bulb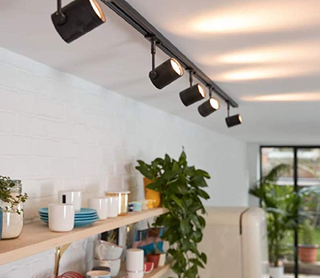 Perfect for those who have already invested in other products from Hive, the Hive Light Dimmable Smart Bulbs are another of the best gu 10 smart bulbs on the market.
They're dimmable, super easy to control from any location, and boast a super impressive A+ energy rating, which is ideal for those actively seeking to reduce their energy usage. And with that their impact on the planet.
3. Tradfri LED Smart Bulb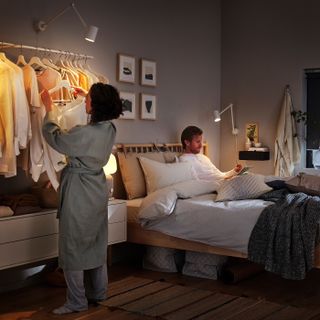 We've spoken about our obsession with Ikea smart lighting more times than we'd care to mention. But, with good reason: they're super affordable, easy to install and hold up to just as much testing as the offerings from bigger brands. And the Tradfri LED Smart Bulb is no exception.
Looking for more lighting ideas?