Long before there was a HomeGoods on every suburban street corner, there was Pier 1, the eclectic, boho-inspired retailer that was a staple of '90s strip malls. If you haven't heard the news, we're sad to report that Pier 1 is going out of business. After struggling for years, shuttering many of its local retail stores, the company announced in May that it was closing all of its remaining locations and its website.
While Pier 1 started posting deep discounts on its website a couple of weeks ago, its stores have remained closed until now. This week they announced their in-store going out of business sale, which kicked off on Friday, June 5. The sale is happening only at Pier 1 locations is states where retail operations have resumed, so check the Pier 1 website if you have any questions about whether or not it's taking place near you.
So what's on sale? Well, everything. From outdoor furniture, to sofas, to a wide selection global-inspired dinnerware and decor, and their hallmark papasan chairs, basically everything at Pier 1 is currently up for grabs at a bargain.
The best discounts we've seen are on:
Outdoor furniture, 40 percent off
Wall art, 40 percent off
Outdoor cushions and throw pillows, 30 percent off
Bar stools and dining chairs, 25 percent off
The rest of the store is up to 30 percent off.
If you don't live near a Pier 1, or your local store is still closed, you can still shop the sale online. We combed through the Pier 1 website to find the best buys (and for a scroll down memory lane), and listed nine of our top picks below.
Stop by our deals hub for more of the best furniture, appliance and home sales.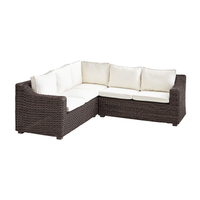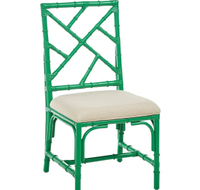 Mei Chippendale Dining Chair| Was $199.99, now $149.99 at Pier 1
All dining chairs are currently 25 percent off at Pier 1, and our pick is this lacquered Chippendale-style chair. It comes in five colors, including this bright Kelly green, plus more neutral picks like black and gold.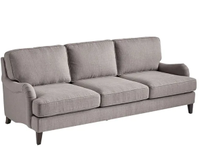 English Arm Sofa | Was $999.99, now $799.99 at Pier 1
Pier 1's classic English-arm sofa is available in seven "Pierformance" fabrics, including a grey tweed and a navy linen.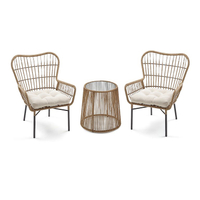 Chat 3-Piece Chairs & Table Patio Set | Was $439.97, now $263.97 at Pier 1
This boho-inspired chat set is made from woven synthetic rattan and comes with two chairs and a side table. Cushions aren't included, but can be purchased separately on the site for 30 percent off.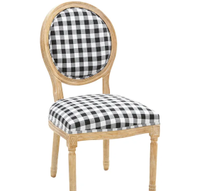 Elise Black & White Buffalo Check Dining Chair| Was $249.99, now $187.49 at Pier 1
Buffalo check plus a Louis XVI silhouette? It doesn't get more French farmhouse than this charming dining chair.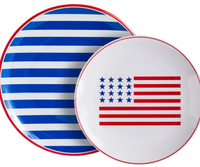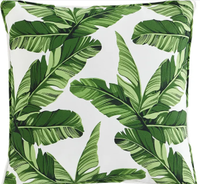 Palm Leaves Printed 20" Pillow| Was $24.99, now $17.49 at Pier 1
Outdoor throw pillows are selling out fast on the Pier 1 website, but this cute banana leaf version is in stock and just right for creating a Palm Beach vibe on the patio.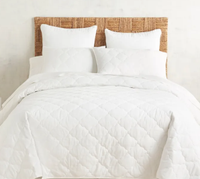 White quilt set | Was $139.99, now $67.18 at Pier 1
This 100 percent cotton quilt set is a great summer alternative to heavier down comforters and duvets, and is currently more than 50 percent off.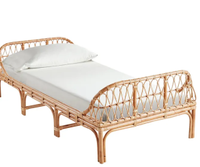 Read more: