Each year we look forward to Pantone's Color of the Year announcement, but this year, we should be referring to the announcement as Colors of the Year. That's right, Pantone's color and trend experts chose two colors to represent the hues that will dominate the interior design trends of 2021. Meet PANTONE 17-5104 Ultimate Gray, a dependable shade that's neither light or dark, and PANTONE 13-0647 Illuminating, a cheery but not overpowering yellow. This year, Pantone nailed it with the right mix of our current uncertain emotions and our hopeful optimism.
Ultimate Gray is meant to create feelings of assurance and resilience—the ability to stand the test of time. Illuminating is meant to capture moments of strength and positivity, emotions we truly need to ring true coming into 2021. It is something friendly and sunny and representative of the concept of regeneration and moving forward toward new ways of thinking and concepts.
Together, the colors represent how different elements come together to support one another. "The union of an enduring Ultimate Gray with the vibrant yellow Illuminating expresses a message of positivity supported by fortitude," said Leatrice Eiseman, executive director of the Pantone Color Institute. "Practical and rock-solid but at the same time warming and optimistic, this is a color combination that gives us resilience and hope. We need to feel encouraged and uplifted, this is essential to the human spirit."
Within your home, Ultimate Gray and Illuminating set a tone for sunshine and positivity. Go bold and paint your front door in the yellow hue and add in pops of gray or the reverse if you're looking for something a little more subtle, but still optimistic and welcoming. Throughout your home, less permanent and easily implementable pops of the colors together or separate in your home decor or furnishings lends a feeling of liveliness and opens minds to feelings of curiosity and productivity.
"The Pantone Color of the Year reflects what is taking place in our global culture, expressing what people are looking for that color can hope to answer," said Laurie Pressman, vice president of the Pantone Color Institute of selecting a color each year. "As society continues to recognize color as a critical form of communication, and a way to symbolize thoughts and ideas, many designers and brands are embracing the language of color to engage and connect."
Ultimate Gray + Illuminating feels like a vast jump from the calming and grounding 2020 Color of the Year, Classic Blue. This is only the second time in Pantone's 22-year history that two colors in a year were selected, the first being 2016. It's also the first time a gray hue has been chosen to represent as a Color of the Year.
If you're looking to get a head start incorporating these colors that you're about to see everywhere into your home decor or lives, we rounded up a few products that will make that all possible, including items specifically selected by Pantone to celebrate the Pantone 2021 Color of the Year.
Shop Decor and More Inspired by the Pantone 2021 Color of the Year: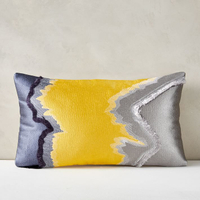 (opens in new tab)
Scattered Embroidery Pillow Cover, 12"x21", Dark Horseradish | Was $45, now $24.99 at West Elm (opens in new tab)
Throw pillows are one of the easiest and lowest commitment ways to try out a new color palette. This lumbar pillow cover with a marble-like design that's full of variable texture is hand embroidered by artisans in India.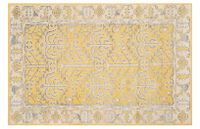 (opens in new tab)
Montague Rug, 5' x 8' | $625 at One King's Lane (opens in new tab)
Splash the color of the year across your living room or entryway with this eye-catching hand-knotted area rug with a distressed tribal-inspired print taking center stage.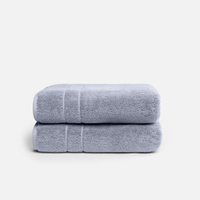 (opens in new tab)
Super-Plush Bath Towel Bundle in Smoke | Was $69, now $48.09 at Brooklinen (opens in new tab)

Give your bathroom a mini-makeover for a cheerful yet calming space. Start with Brooklinen's towel bundle including two bath towels, hand towels, and a bath mat to ground the space in gray. Then, add in pops of yellow with the soap accessories, wall decor, or even your shower curtain.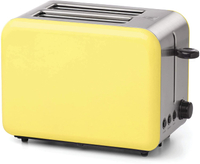 (opens in new tab)
Kate Spade New York 2-Slice Toaster in Yellow | $59.99 at Bed Bath & Beyond (opens in new tab)
Start your morning off on a positive note with this cheerful yellow toaster that's full of retro flair from Kate Spade New York.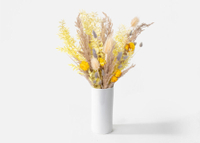 (opens in new tab)
The Malibu | $130 at UrbanStems (opens in new tab)
What's more joy provoking than a floral arrangement? UrbanStem's Malibu bouquet, which looks like it was directly influenced by Pantone itself, is filled with on-trend mini pampas grass and an assortment of highly textured, colorful accents including Bunny Tails, Thistle, Razor Ruscus Preserved, and Strawflowers. Vase included.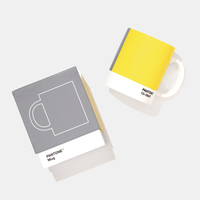 (opens in new tab)
Copenhagen Design Limited Edition Mug Pantone Color of the Year| $25 at Pantone (opens in new tab)
The commemorative mug is already on backorder, but you can sign up to be notified when it is ready to be purchased again. The mug features both colors and is a necessary purchase for any design enthusiast.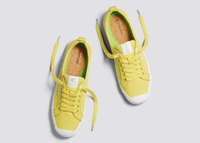 (opens in new tab)
Cariuma Pantone Illuminating Canvas OCA Low Sneaker | $89 at Cariuma (opens in new tab)
Step into 2021 with Illuminating on your feet with another special collaboration with ethical Brazilian sneaker company, Cariuma, available in both Ultimate Gray or Illuminating sizing for both men and women. The vegan canvas sneakers are made of organic cotton canvas, a cork insert, a raw natural rubber sole, and finished off with a classic cap-toe design.
Compare notes with other color expert's Colors of the Year