On the hunt for the best vegetarian cookbooks for fuss-free plant-powered cooking? Whether you're a first-timer or you've been a devoted veggie for years, why not spruce up your food diary for 2020? Behold: the best vegetarian cookbooks you can buy right now.
Whether you consider yourself as more of a one-pot type of cook, you're budgeting for 2020 or you simply looooove to roast your veggies, there's something to fit all manner of budgets, tastes and occasions below.
Foodies! Head to our food page for recipes, hacks and products you need to try.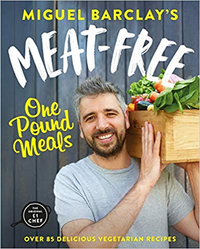 Meat-Free One Pound Meals | £10.79 at Amazon
Miguel Barclay of One Pound Meals is back, but this time with a big veggie bang. There are over 85 recipes in this cookbook, all of which cost under £1 per serving to make; now you have no excuse to start adding money to your savings account! We must say that the Aubergine Milanese looks incredible.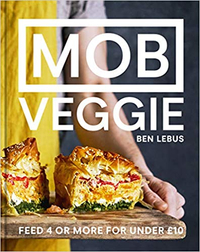 MOB Veggie: Feed 4 or more for under £10
Not alllll vegetarian cookbooks are filled with healthy recipes – this one is a lovely naughty and nice balance. Buy this for anyone looking to feed four people for under a tenner, and watch it quickly become their go-to for breakfast, brunch, lunch AND dinner.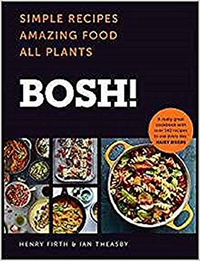 BOSH!: Simple recipes | £9.99 at Amazon
Giving Veganuary a go this year? Or simply trying to eat Vegan for one day a week? Every little helps, and this BOSH! cookbook makes removing meat and dairy from your diet that little bit easier. This is the highest-selling vegan cookery book ever – and for good reason. Give their Mac n Greens a try, or their Rogan Bosh.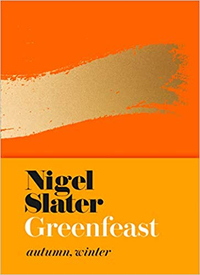 Greenfeast: Autumn, Winter | £8.99 at Amazon
Filled to the brim with delicious vegetarian recipes you'll love, this Nigel Slater cookbook can help you cook with along with the seasons to create some great veggie comfort food. Grab the spring/summer version for when the weather gets warmer, too...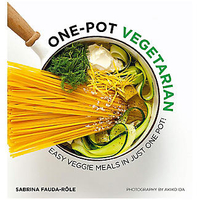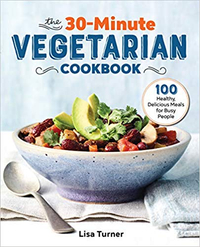 The 30-Minute Vegetarian Cookbook | £10.45 at Amazon
Struggle to whip-up a delicious, hearty meal after a long day at work? This cookbook is the answer to your problem: 100 veggie recipes that take under 30 minutes to cook. We'd tell you more, but we don't want to spill all the beans. It's the ultimate buy for busy people.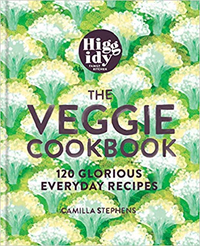 Higgidy – The Veggie Cookbook | £13.70 at Amazon
This delightful cookbook comes from the person who brings you those veggie rolls and pies you're always eyeing up in Waitrose. Camilla Stephens has created 120 green and glorious everyday recipes that can be enjoyed at home or to-go. From delectable nut roasts to comforting classics...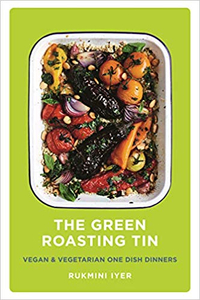 The Green Roasting Tin | £10.24 at Amazon
Love a one-pot dinner? This is the cookbook for you. Pop all your ingredients into an oven dish, put it in the oven and relax on the sofa with a glass of vino. The oven does all the hard work for you. Pssst, halloumi dishes are aplenty!
See more meat-free recipes: