We've all been there, trying to get ready in less-than-ideal lighting, hoping for the best as we head out the door. Interiors expert and queen of color Sophie Robinson has revealed the place in the home with the best lighting that's therefore ideal for a dressing table. And it's not necessarily the bedroom...
Speaking on a recent episode of The Great Indoors podcast with co-host Mad About The House author Kate Watson-Smyth, Sophie Robinson revealed that an east-facing room has the most flattering light. This makes it the perfect spot for a dressing table.
'I can never, ever forget beauty expert Trinny Woodall who we interviewed in one of our earliest podcasts, saying that east light is the most flattering for applying your makeup and, indeed, doing any Zoom meetings,' Sophie says.
'I won't deny, whenever I'm doing videos or taking pictures, I always make sure I'm in my east-facing office,' she adds.
Read also: Bedroom lighting ideas: 14 ways to illuminate your space like a dream
'It really makes a difference, whenever I've got to do any video content, it always works so much better.'
Of course, many properties don't have any east-facing light whatsoever, but if you are lucky enough to have some, it's a great bit of design knowledge to have in your arsenal. If you're renovating, positioning a dressing table or even a bathroom window so that it's east-facing is something your future self will be eternally grateful for.
If, on the other hand, you're house hunting, this is definitely something to bear in mind when viewing a new house or apartment.
See also: 5 times pendant lighting stole the show (hint: you need to copy these ideas)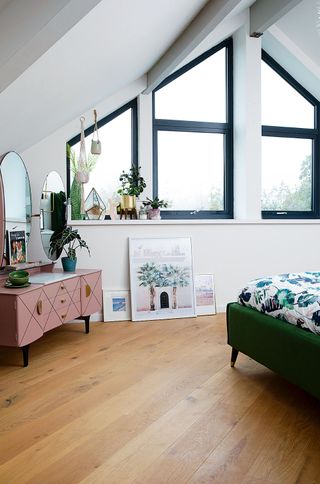 Even for those who feel they can cope without perfect lighting when doing their hair and makeup, east-facing light is also great for Zoom calls, as Sophie mentions. If we had it our way, we'd wake up and head to our east-facing dressing table before hopping on a Zoom call in our east-facing office.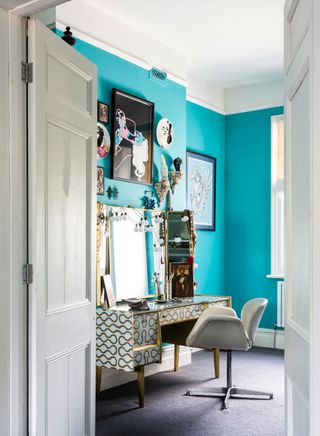 Maybe they can double up!