While it may feel like it's been 2020 for a decade at this point, the holidays and end of year festivities are finally on the horizon—and with it comes holiday shopping.
Whether you love finding great gifts for friends and family members and you spend the whole year curating your gifts or you prefer to get it all done in a flurry the night before your gift exchange, there's something quite fun about watching all of our favorite stores roll out their holiday gift guides.
This year, the Anthropologie holiday gift guide (opens in new tab) selection, in particular, is so good we've already been shopping for ourselves (whoops!)—here's some of our top picks and standout options that will cover just about everyone on your list and maybe even a little something for you. You're welcome!
Even better, receive free standard shipping on US, Canada, and Australia orders of $50 or more. Orders placed by Dec. 18th are quoted to arrive in time before Christmas Eve.
Looking for more holiday gift ideas? Don't wait, the holidays are almost here. Check out our gift guides to find something for every person in your life.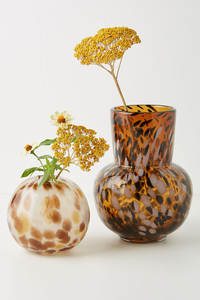 (opens in new tab)
Tortoise Glass Vase | Currently $34 (opens in new tab)
Whether you're shopping for yourself or someone on your holiday list, this vintage-inspired vase will suit just about any home decor style. The hand-blown piece features a striking tortoiseshell design and every single vase is completely one of a kind in print and precise size due to its handmade nature.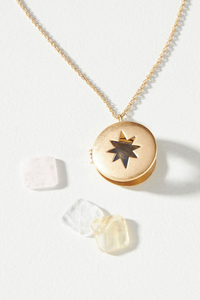 (opens in new tab)
Crystal Manifestation Pendant Necklace Set| Currently $54 (opens in new tab)
Have a friend that's really into the law of attraction and manifesting their goals? This elegant necklace includes three interchangeable crystals to tuck into a locket-style pendant, which will serve as a stylish reminder that their goals and dreams are on the way. While it may be woo-woo at its core, the elegant necklace is subtle enough to wear every day—to the office or for drinks with the girls.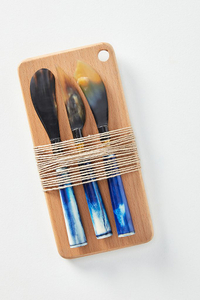 (opens in new tab)
Ina Cheese Knives and Board Set | Currently $32 (opens in new tab)
Fuel their cheese obsession with this nifty knife and board set featuring a personal-sized wooden beechwood board and gorgeous knife set crafted of horn, bone, and brass. It's almost too pretty to use, emphasis on almost.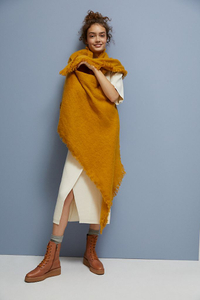 (opens in new tab)
Joyeux Boucle Scarf | Currently $48 (opens in new tab)
The holidays are a time to get cozy and enjoy some well-deserved indulgences and what better way to celebrate comfy days at home than with an oversized blanket-style scarf? Available in a wide variety of rich colorways, this perfectly oversized scarf will come as the ideal accessory to throw on and go (or to just snuggle up with on the couch).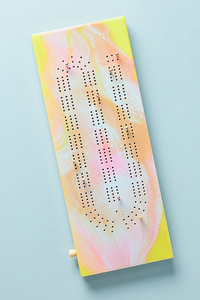 (opens in new tab)
Cribbage Board Game | Was $228, now $159.60 (opens in new tab)
While you may associate cribbage with spending the night at grandma and grandpa's as a kid, this colorful cribbage board certainly looks more at home on a stylish modern coffee table than in your grandparent's rec room. Crafted in the US using heirloom-quality wood, this cheerful board game will make a great gift for the board game lover on your list.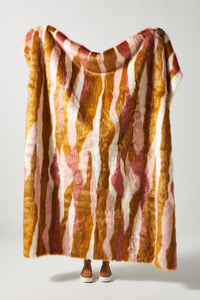 (opens in new tab)
Fauna Faux Fur Throw Blanket | Currently $128 (opens in new tab)
Help her further embrace the cozy season with this delicious faux-fur throw blanket with an abstract, animal-inspired print. While a throw blanket may feel like one of those obvious gift choices, this faux fur blanket is every bit as glam and unexpected as the woman receiving it. Plus, it's sure to make quite the statement draped over the edge of a bed or a favorite chair.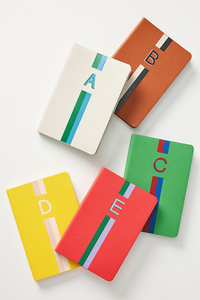 (opens in new tab)
Clare V. for Anthropologie Monogram Journal | Was $24, now $14.95 (opens in new tab)
Whether they profess their love of morning routines and journaling or they simply prefer to jot down notes by hand, this Clare V. for Anthropologie journal looks way more expensive than it is thanks to the pebbled leather-like backing and artfully placed monogram design.
(opens in new tab)
Blossom Embroidered Jewelry Roll | Currently $38 (opens in new tab)
Travel will once again make its way on to the horizon, and when it does, make sure she has the perfect holder to contain her favorite baubles. This colorful embroidered jewelry roll makes for a great friend gift or as a special piece for a co-worker gift exchange.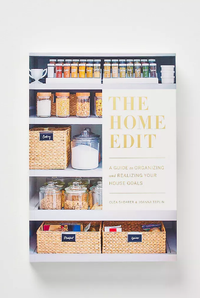 (opens in new tab)
The Home Edit Book | Currently $24.99 (opens in new tab)
At this point most of us have already binge watched the entire first season of Get Organized with The Home Edit on Netflix but this visual-heavy book by Clea and Joanna will help them take their organization and home editing skills to the next level. The gorgeous book walks readers through all areas of their space while sharing organizational best practices along the way.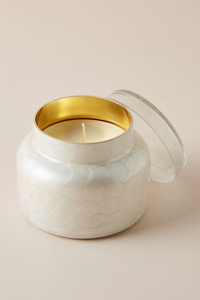 (opens in new tab)
Capri Blue Volcano Capiz Jar Candle | Currently $34 (opens in new tab)
What's Anthro without its signature scent? Any anthro-fan tends to have this candle burning on repeat. Refresh her stash with the tropical scent in a special shimmering capiz vessel.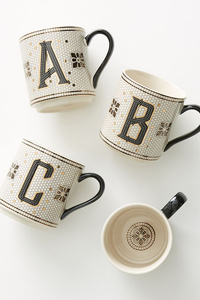 (opens in new tab)
Tiled Margot Monogram Mug | Currently $12 (opens in new tab)
When it comes to great gifts for the holidays, a coffee mug can be a little tired or overdone but this tiled monogram mug is the exception. The pretty coffee mug was inspired by French bistro tilework and will instantly transport them to their favorite cafe in Paris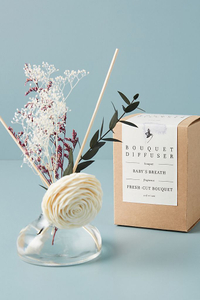 (opens in new tab)
Floral Bouquet Diffuser Set | Currently $34 (opens in new tab)
You really can't go wrong with flowers—and this elegant dried bouquet diffuser set takes that idea to the next level. The delicate diffuser includes an artfully arranged floral curation and a blend of white cedar, sandalwood, and orange flower that promises to add a warm and spicy blanket of fragrance into their home.
Keep reading:
Still looking for the right gifts for everyone on your list? Be sure to check out our curated roundup of the best holiday gifts for the home.