Could we be any readier for Christmas 2021? After last year's non-event, we are so excited to deck the halls – and it doesn't mean shelling out on loads of new decorations.
According to interior designer Taniya Nayak - from HGTV shows like Designed to Sell and Billon Dollar Block – the secret to stylish festive decor is honoring your family's traditions.
It's time to get out the ugly-but-cute baubles you made at pre-school because the pieces that will take your Christmas decoration ideas to another level are the ones you already own.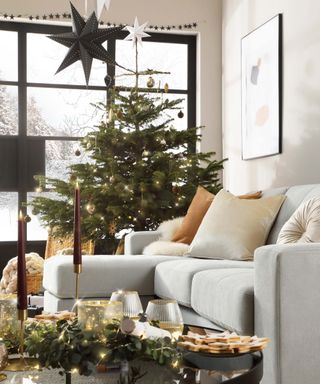 Taniya Nayak says that a trend that will never go out of style is 'to choose décor that is uniquely yours.' She says that your Christmas decor should celebrate 'how your family recognizes this special time of year.'
Otherwise, it'll just look like anyone else's, right? The design expert goes on to say that the holidays are so special because so many family memories center around unboxing the holiday decorations.
'And because those moments didn't necessarily bring the same magic last year, it's all the more reason to go all-out this season,' says Taniya. It's easy to get sucked into buying loads of lavish decorations, from outdoor lights to accessories for decorating the mantelpiece.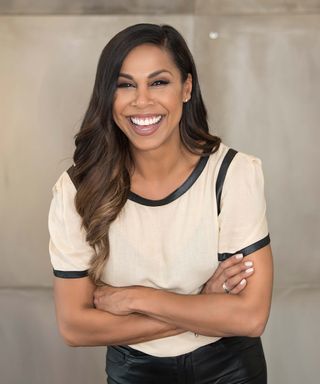 But Taniya's design tip tells us we should put those old and well-loved decorations center stage. Those old decorations and family traditions will really create festive magic unique to you.
Read on for some of Taniya Nayak's Christmas trend predictions, put together in partnership with Riverbend Home.
Retro nostalgia
Taniya Nayak says your grandparents' holiday decorations are chic again. Retro décor, particularly jewel tones and mid-century modern aesthetics, will be big this season.
Old-fashioned ornaments, figurines and tree toppers will bring some comfort and nostalgia to your Christmas tree decorating ideas.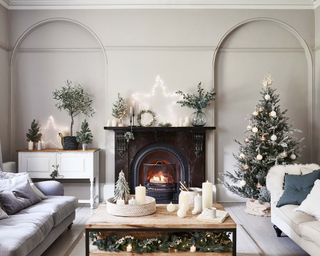 Trees That Tell a Story
We're talking trees of all shapes and sizes in every room of the house. A mini tree in the foyer, tabletop trees on kitchen shelves and tree both indoors and in the backyard.
Multiple trees allow every member to pick their own theme, and together, it shows a unique story of how your family celebrates the holidays.
Lights, lights, and more lights
Taniya predicts Christmas 2021 will see lights in unexpected places to make the entire home sparkle. Try draping them around your bar cart, outlining the exterior of windows or handing them on the garage door in the shape of a tree or bow.