Looking to buy a reusable hand warmer? It's COLD out there right now. Should you work outside or be braving an early morning commute at the moment, you're going to need more than gloves. Or, perhaps you are buying a hand warmer as a gift for someone you know needs one? We can help either way. We've found five cute buys that'll be sure to make them smile. These can all be used over... and over... and over... again!
From chemical hand warmers to electric ones that'll need to be charged and ones you can pop in a microwave, here are our top (cute) picks. These also make a great stocking filler!
Head to our dedicated Christmas page for all things festive – from gifts to food and drink and lovely decor ideas.
1. A microwaveable avocado hand warmer that can fit in your pocket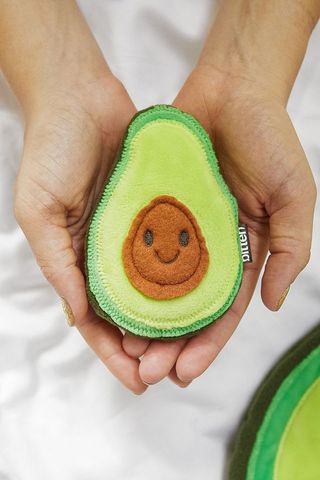 Huggable Avocado Handwarmer | £9 at Urban Outfitters
Okay so we'll have 10 of these, please. Super cute and they can fit in your pocket, all you need to do is pop it in the microwave before you head out of the house. You can get llama ones and more...
2. A Christmas pudding hand warmer for the kids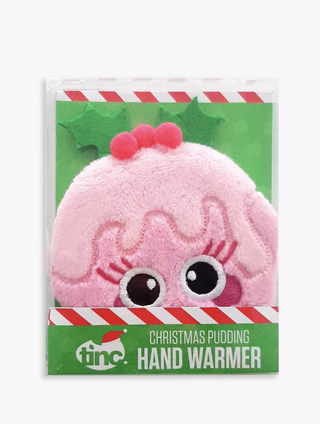 Tinc Christmas Pudding Plush Hand Warmer | £6 at John Lewis & Partners
This super cute pink Christmas pudding hand warmer is a great buy for kids who are spending a lot of time outside to see friends – as per COVID-19 restrictions. This chemical hand warmer features a stainless steel disc inside that you'll need to click in order to heat it up.
3. A rechargeable hand warmer that doubles as a phone charger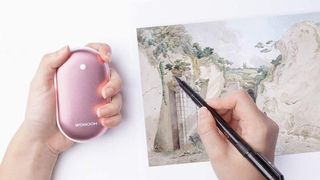 WOHOOH Hand Warmers Rechargeable | £16.99 at Amazon
A hand warmer that doubles as a phone charger is definitely something we can get on board with. It heats up fast and you can control its temperature, it comes in three colours and it has a battery life of up to eight hours.
4. A 3-pack of festive eco-friendly wheat hand warmers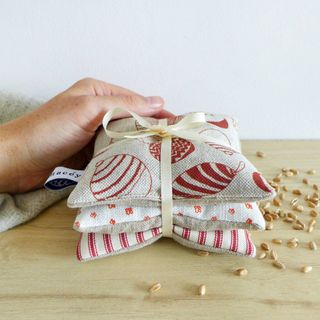 Charlotte Macey Christmas Baubles Wheat Hand Warmers | £18 at Not on the High Street
A lovely gift idea, these Christmas hand warmers are eco-friendly with a linen and cotton outer – they are filled with dried wheat. Simply pop in the microwave to warm up, or in the freezer to use as an ice pack. Choose from red or green, and they come gift wrapped.
5. Four love heart hand warmers for instant warmth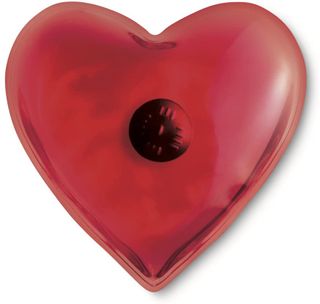 HeatRepeat Instant Hand Warmers | £9.95 at Amazon
This cute love heart hand warmer comes in a pack of four, and, simply enough, you just press the disc inside to get them to heat up. They stay warm for around 20 minutes, and to reuse you just need to heat them in hot water until the crystals turn to liquid. Eco-friendly as they are made from non-toxic sodium acetate, too...
Also see: