Millions will be tuning in to Oprah Winfrey's two-hour interview with Meghan Markle and Prince Harry this week. The hugely anticipated chat will give an insight into the pair's lives since stepping back from the royal family.
At Real Homes, we predict it will also spark a huge outdoor living room trend for summer 2021. Having updated the interior of their homes over the past year, homeowners and renters alike are setting their sights on hardworking, comfortable outdoor spaces.
See also: Indoor outdoor living spaces: 11 clever ways to link your indoor and outdoor room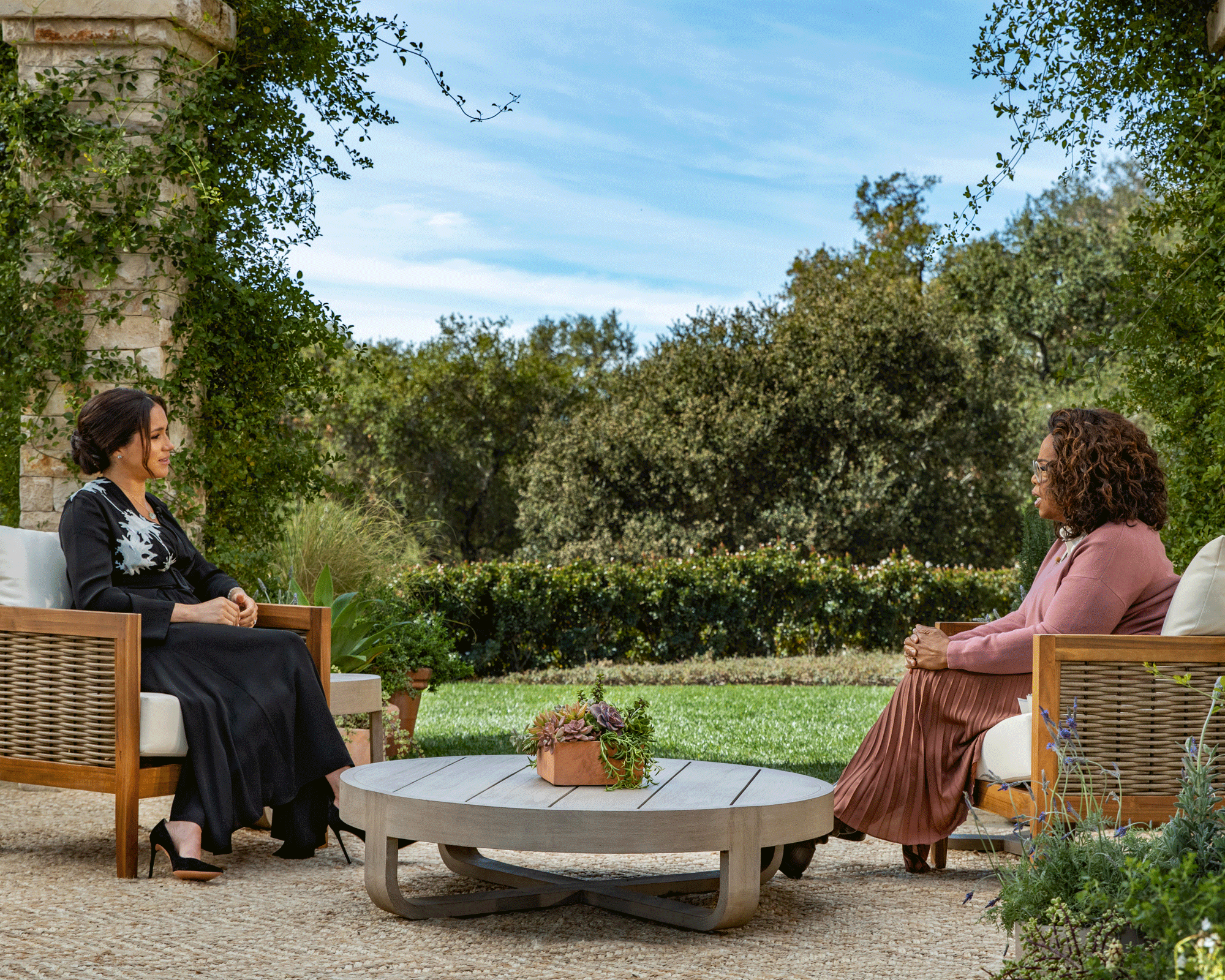 Head of interior design at My Bespoke Room, Lucy Henderson, says the outdoor living space that forms the backdrop to the interview 'really demonstrates how a patio or decked area can be a true extension of your home.' She points out that specific design elements, like the height of the furniture, achieve the outdoor living room look.
'Adding a coffee table rather than a dining height table helps create an informal, relaxing outdoor living room,' Lucy says. The inviting design blurs the edges between the inside of a home, and the garden beyond, softening the transition between the two.
Secondly, the mix of textures creates the impression less of being in a garden, and more of being in a living room that happens to be outdoors. 'The herringbone rug, wood grain in the coffee table, the woven chairs, the soft, plump cushions - they all sit beautifully amongst the lush green planting surrounding it all,' Lucy says.
Embrace the outdoor living room trend
Love the idea? Here's how to bring it home.
Low garden furniture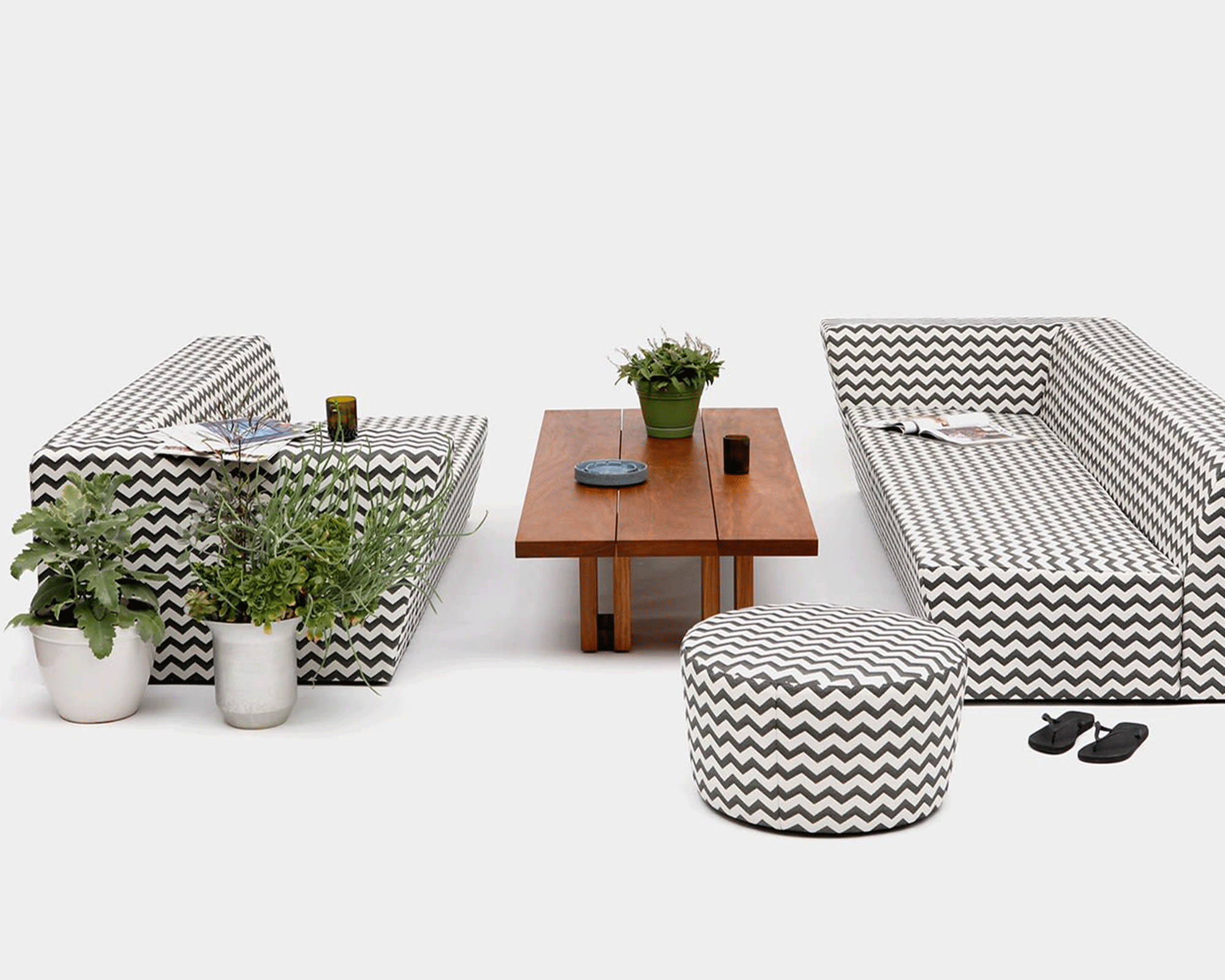 John Lewis has seen a 224% rise in its sales of outdoor chairs compared to last year, as we prep our outdoor spaces for the summer ahead. Create a cosy feel with low furniture like this outdoor sofa from Wescover.
Outdoor coffee table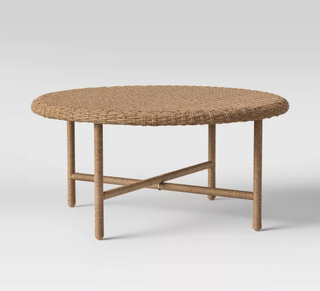 Try a wicker patio coffee table like this one from Target to build a relaxed outdoor seating area.
Wicker patio coffee table |$150 at Target
Outdoor rug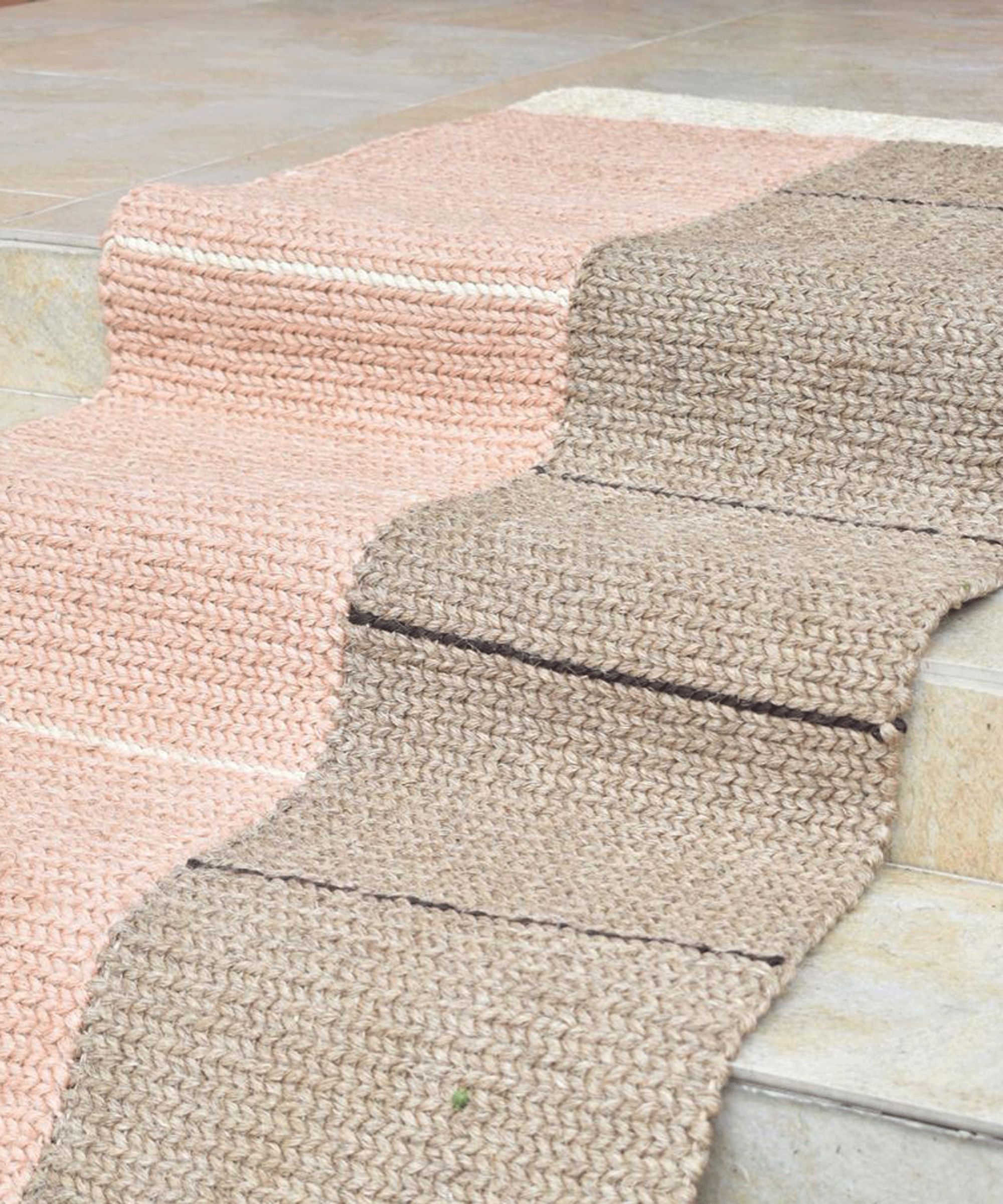 An outdoor rug or runner like this one from Wescover is an easy way to try the outdoor living room trend. John Lewis have seen an 85% increase in sales of outdoor rugs compared to this time last year, and they've gone up 66% over the past week.
'By simply adding an outdoor rug, it instantly transforms the area by softening the space and adding texture and comfort underfoot,' Lucy says.
Curiti Fique Runner Rug | $282, Wescover
Festoon lights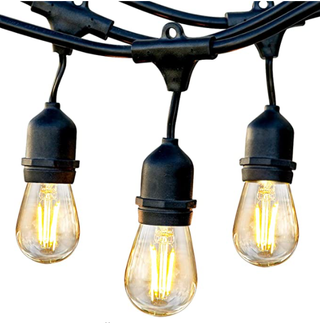 Adding some outdoor lighting, such as festoon lights will mean you can enjoy your outdoor space late into the evening. You could also try solar lights, with have an added practicality as they're wireless.
Festoon lights | $44.99 at Amazon
Oprah With Meghan and Harry broadcasts on Sunday, March 7, 8pm ET on CBS, and at 9pm on Monday, March 8, on ITV.