Often, when we think of air purifiers, we imagine bulky, plastic items that aren't exactly the epitome of style. But adding the best air purifier and a filter system into the home is an effective way to improve the air quality. If you've been toying with the idea, IKEA's new air purifier could be the answer.
It's a chic, slimline model that can be incorporated as a living room layout idea without drawing much attention to itself. And, of course, it will help to eliminate pollutants, such as odors, dust, smoke, pollen, chemicals and bacteria from indoor air.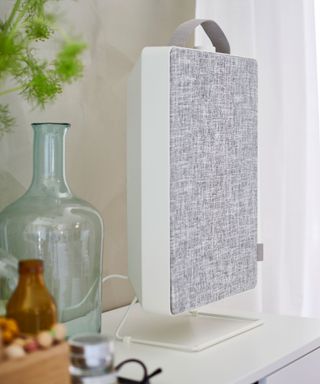 The IKEA website says that the FÖRNUFTIG air purifier, $54.99 'makes the home healthier.' It comes with an all-important particle filter and you can also add a gas filter.
You can hang the air purifier on the wall vertically or horizontally, or place it on the floor with the stand that comes in the box. It has a handle for moving it around the home, which you can take off if you're mounting it on the wall. The product also has a sleep mode so you can clean the air overnight without being disturbed by any noise.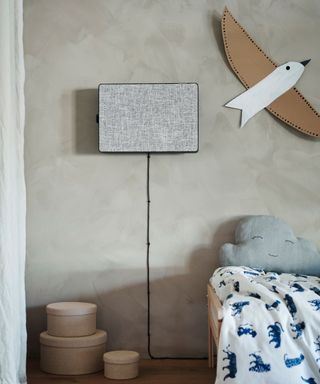 The IKEA website also explains that the new gadget 'purifies the air in a space of up to 85-105 square feet, depending on which fan speed the air purifier is set to.' It also outlines some benefits of cleaner air, including better sleep and giving kids a healthier environment to play in. The air inside our homes can be polluted by a combination of things - even cleaning products and our central heating. This can aggravate existing allergies or asthma.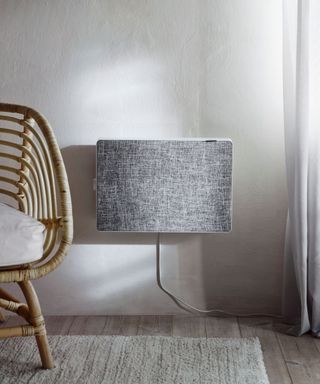 Keep the air in your home clean by cleaning regularly, ensuring surfaces of furniture, rugs, and carpets are free from dust and crumbs. If you're feeling inspired to improve your home's air quality, bookmark our guide on how to clean the kitchen. Prepare for the hotter weather with the best fan and combat mold in older buildings with the best dehumidifier.
The best indoor plants can also help to keep air clean while also adding greenery to your space. Washing your bedding once a week and keeping your home well ventilated will also help. Add the IKEA air purifier into the mix and you're all set.