As the weather gets cooler and the days shorten, it's easy to neglect our outdoor spaces as we begin to spend more time indoors. But there are still so many creative ideas to try this time of year to keep your backyard looking beautiful and to motivate you to spend time outside.
Celebrity gardener Monty Don has shared a clever tip to make a small garden look bigger and give it a new point of interest - and it's all about how you cut the hedge.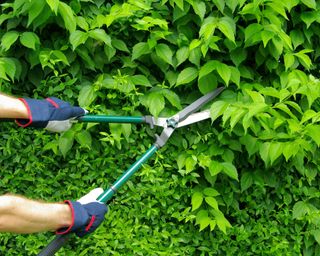 You'll need your best hedge trimmer or a pair of shears, and a decent-sized space to work with. 'Any garden can be improved by subdividing with hedges,' begins Monty Don, speaking on Gardeners' World.
'But you can make a hedge more interesting - and a garden seem even bigger - by cutting windows into them. We've done that here at Longmeadow all over the garden, in fact, we keep adding more and more,' he tells viewers.
The gardening guru says that you can make a hedge window at any stage from now through to February. So this means you can take time to consider where your hedge window would be best placed for making a charming garden feature.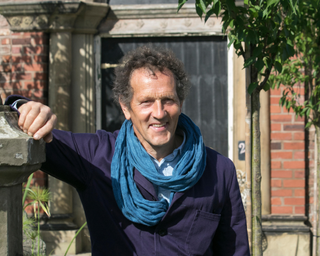 While there's no huge rush, you should avoid cutting any hedges between February and September because you don't want to disturb nesting birds, Monty warns. The RSPB website says that the breeding season for birds usually runs between March and August, but this is weather-dependent.
It's always a good idea to check hedges thoroughly before cutting any branches back, whether simply tidying your garden or trying something more adventurous. When you're cutting your hedge window, whether it's going to be a circle or a square, cut it bigger than you want it to end up.
It may feel like you're going to end up with a big gaping hole, but it will soon grow back. 'Then, it can grow in and it's the soft new growth that you can clip nice and straight and firm,' Monty adds.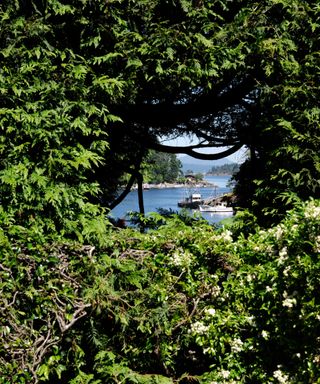 If you are lucky enough to have a large green space, make sure that you're lining the hedge window up properly with other hedges, trees and shrubs. This will mean that the view out of your hedge window can be enjoyed from lots of different spots.
Line it up with your birdbath, favorite rose or water feature to bring your garden a sense of wonder.
Want more of Monty Don's cuttings tips? See his guide to what month of the year to take your cuttings.