The small details in our homes make all the difference, from the thread count of our bedding to the weight of our cutlery. For beauty and style influencer Jenn Im, the dishware sitting in her kitchen cabinetry is a fundamental part of the whole experience of cooking, eating, and entertaining.
Beautiful hand-glazed plates elevate any ablescape, whether we're going all out dressing a spring table with all kinds of pastel decorations, or eating some midweek mac and cheese.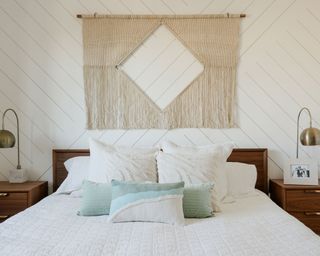 Jenn Im's favorite kitchen item
We spoke to Jenn, the brains behind YouTube channel Clothes Encounters, as part of her work with Lowe's. When we asked what's the one thing in her kitchen she wouldn't be without, we were half expecting some high-end kitchen appliance.
But it turned out to be something far more accessible. 'My kitchen is my happy place,' begins Jenn.
'And I can't live without my dishware. I've amassed quite a collection,' she says.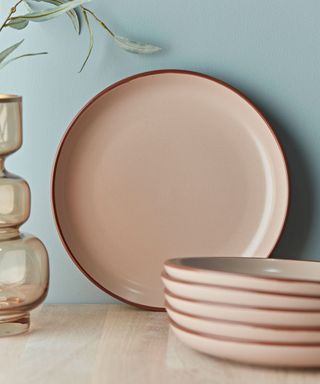 Not only does it elevate my food presentation, but also tricks myself into making me believe my meals taste better,' says the fashion and lifestyle influencer. On her Instagram, @imjennim, Jenn has shared some photos of some gorgeous curvy white dishware used for some steamy Korean rice cake soup.
With undulating edges and line details around the outside, her classic white dishware makes this traditional dish look really special. Updating your dinnerware is one kitchen idea that gives instant gratification, making everyday mealtimes feel that bit more fancy.
Personally, we love the Portmeirion Botanic Garden Harmony in amber. Choosing plates you absolutely love does just make ordinary meals feel more bougie. Think about what color, texture, weight, and shape you like best.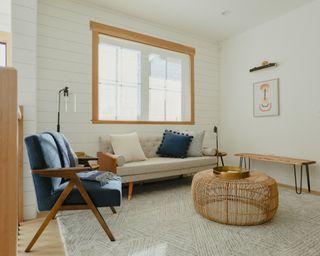 On the heels of Lowe's new modern-style exclusive brand, Origin 21, Lowe's has introduced Jenn Im as its next House of Style curator. You can now shop Jenn's two curations, Sunlit Sanctuary and Artful Modern on Lowes.com.
Both reflect Jenn's love of pairing relaxing neutrals with unexpected accent pieces and inspire us to explore the potential of our own homes. Think soft throw pillows, sunbaked tones, matte ceramics, and plenty of faux greenery.
Inspired by Jenn, we'll be getting out our very best dinnerware and flatware and lighting a candle for our dinners this week, even if it's the most basic meal we've whipped up after work.