Despite Ikea stores being closed you can still order Ikea garden furniture online! Hallelujah. They are doing everything they can to make sure delivery is as safe as possible for both workers and customers – that means contact-free delivery and only one driver on a job at a time. That means you can still buy gorgeous pieces and know all the precautions are being taken. 
Anyhoo, if you are getting your garden ready for summer (who isn't right now, since we are all going to be spending a lot more time in them) we have rounded up some of our fave Ikea picks below. For more of the best garden furniture head to our buying guide, and if it's garden furniture sales you are after we have you covered there too. 
Love the traditional, romantic design of the Lacko set, we reckon it could transform a dreary patio into some Parisian style balcony – pots of lavender dotted around, French press and croissants on the table – yer, okay it might take a bit of imagination but still, nice idea. And it's currently available to order online!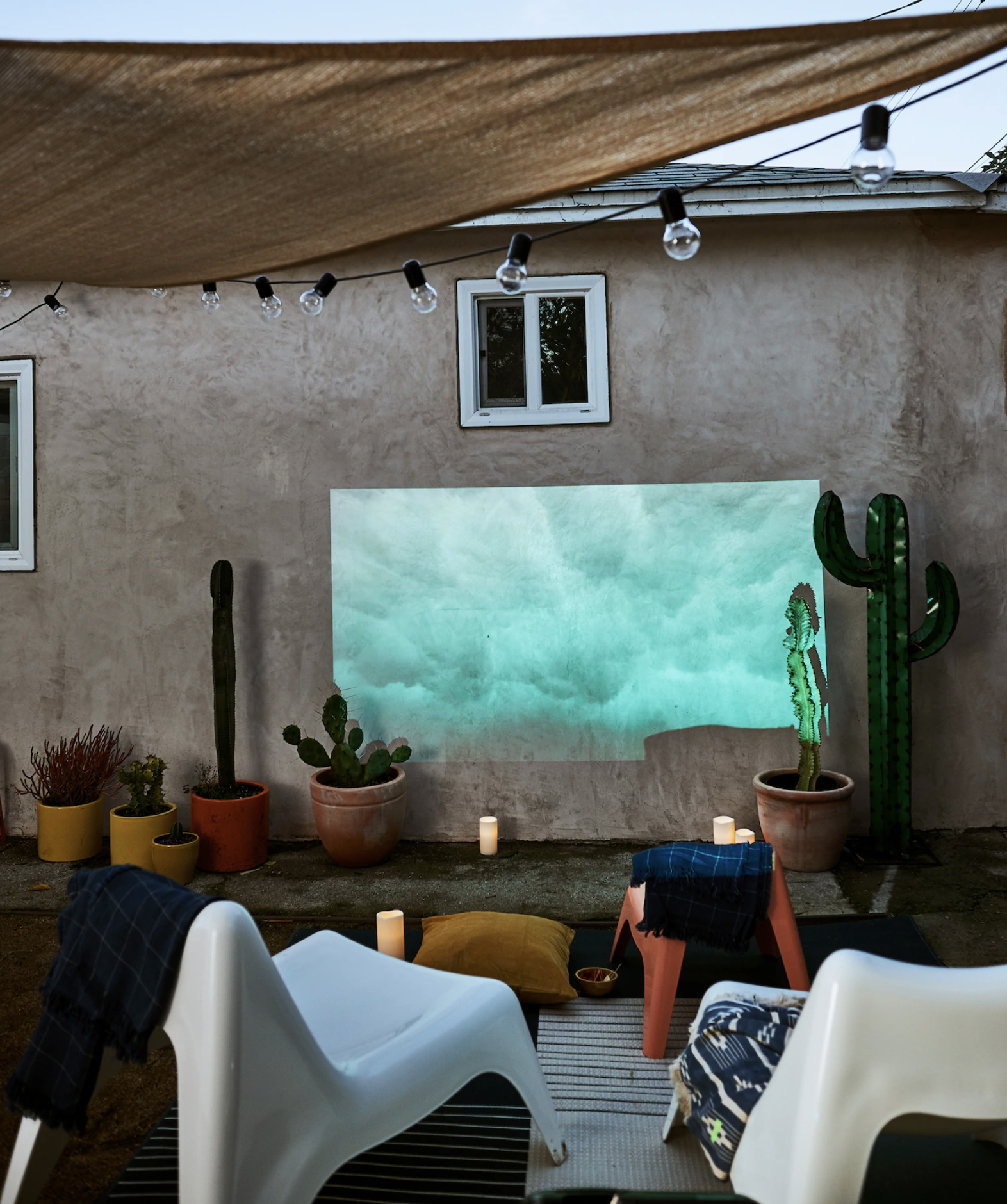 Twenty two pounds. We'll say it again: £22! That's all the Vago chair (above) costs! This is for sure one of those indoor/outdoor pieces: great on a balcony, great in the corner of the kitchen. The design is just a classic. 
This Tranaro table (above) is pretty cool, too. It's really versatile because you can either have just one, or pop two together so it can morph into side table, coffee table, bedside table. It can even be used as a stool! Not a fan of the red, but love the design? Check out our guide to painting metal garden furniture!
Look how much gorgeous Ikea garden furniture fits on to this tiny balcony! With any small space, indoor or out, furniture has to work hard and opting for multifunctional furniture is always going to help you save space. This lovely rattan effect two seater sofa has handy storage within the seat, so you won't need another piece of furniture to hide away cushions, throws, gardening paraphernalia.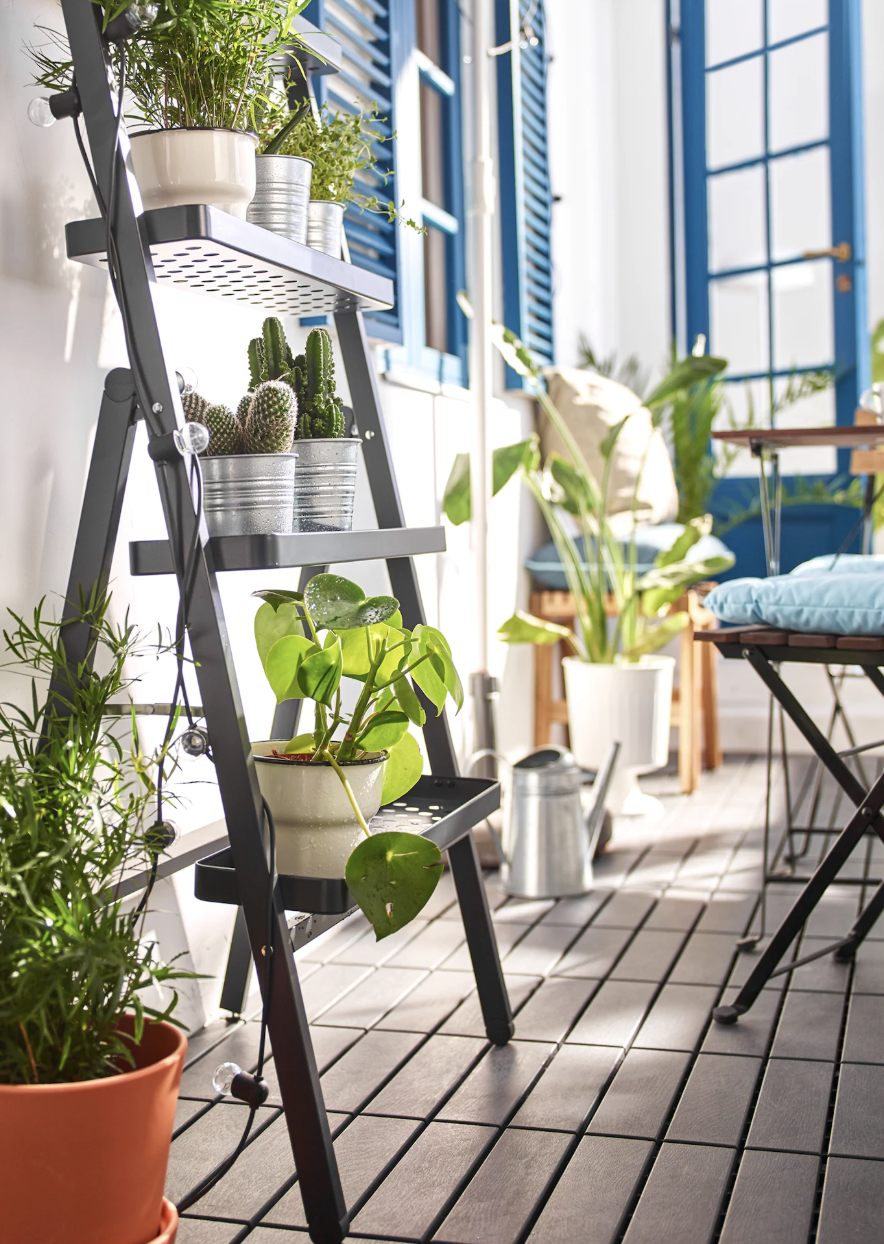 If we've said it once, and we will say it again, vertical gardening is your friend if you're looking to make the most of a small space. And this Hyllis shelving unit is just a tenner! Plus it's still available for home delivery. Style with plenty of plants to ensure you maximise the potential of your outside space.
Okay, so this isn't technically garden furniture, but it does have the potential to completely transform the look – and feel – of your outside space. Seriously, garden lighting can add a subtle sparkle to your space, creating all kinds of atmosphere as soon as the sun goes down.
Here, the Utsund Garden Lights, £17, have been used. But you can browse more of the best garden lighting over in our guide.
The Great Garden Weekender – Easter Bank Holiday 2020
Garden looking a bit sorry for itself? This Easter we'll be bringing you everything you need to transform it with our amazing Great Garden Weekender, which runs from April 10th–13th. 
We'll have the best prices on garden furniture, lawnmowers, sheds and barbecues, as well as easy step-by-step guides to help you finally paint your decking, clean your patio or plant that veg.View Deal
Read more: