Whether you're a seasoned pro or green-fingered novice, prepping your garden for spring is a pretty joyous moment and experience. Between March and April is the perfect time to begin spring gardening and to slowly awaken your plot from its winter slumber.
From planting the best spring flowers and restoring depleted grass and soil, to brushing up tools and more, we have all the advice you need to give your garden some spring love. And, we assure you that now is the perfect time to get outdoors.
When should I start my garden for spring?
Try to do this a few weeks ahead of sowing anything directly in the ground. A garden's resilience is often pushed to the limits during the colder months, with extended periods of wet weather and low temperatures. Following these tough winter conditions, you will need to give your garden soil especially some extra TLC in order to restore garden beds back to health in time for any planting.
What is best to plant in spring?
We spoke with Sarah Squire, Chairman of Squires Garden Centres who says, 'The new season's plants arrive in garden centres from now on. At this time of year I am invariably tempted by summer flowering bulbs, corms and tubers, such as Gladioli, Dahlias, Begonias, Crocosmia and Lilies. '
BillyOh's Charles Walton also reveals the best plants to invest in for spring:
Spring gardening checklist: 12 steps
From generally sprucing your garden space, the soil and your tools, to spring planting tips and more, this is how to best tend to your plot.
1. Tidy the garden
Starting with a blank(ish) slate makes it so much easier to tackle other spring gardening jobs. It's important to get the fundamentals into a good state, then you can spend more time focusing on your plants, garden borders and more later on, and getting it right!
Remove leaves and debris from your lawn using your best leaf blower if you have one, taking note of areas that need reseeding. Cut down foliage from perennials and compost it. Divide clumped perennials for later replanting or sharing with friends.
2. Start (or revive) your compost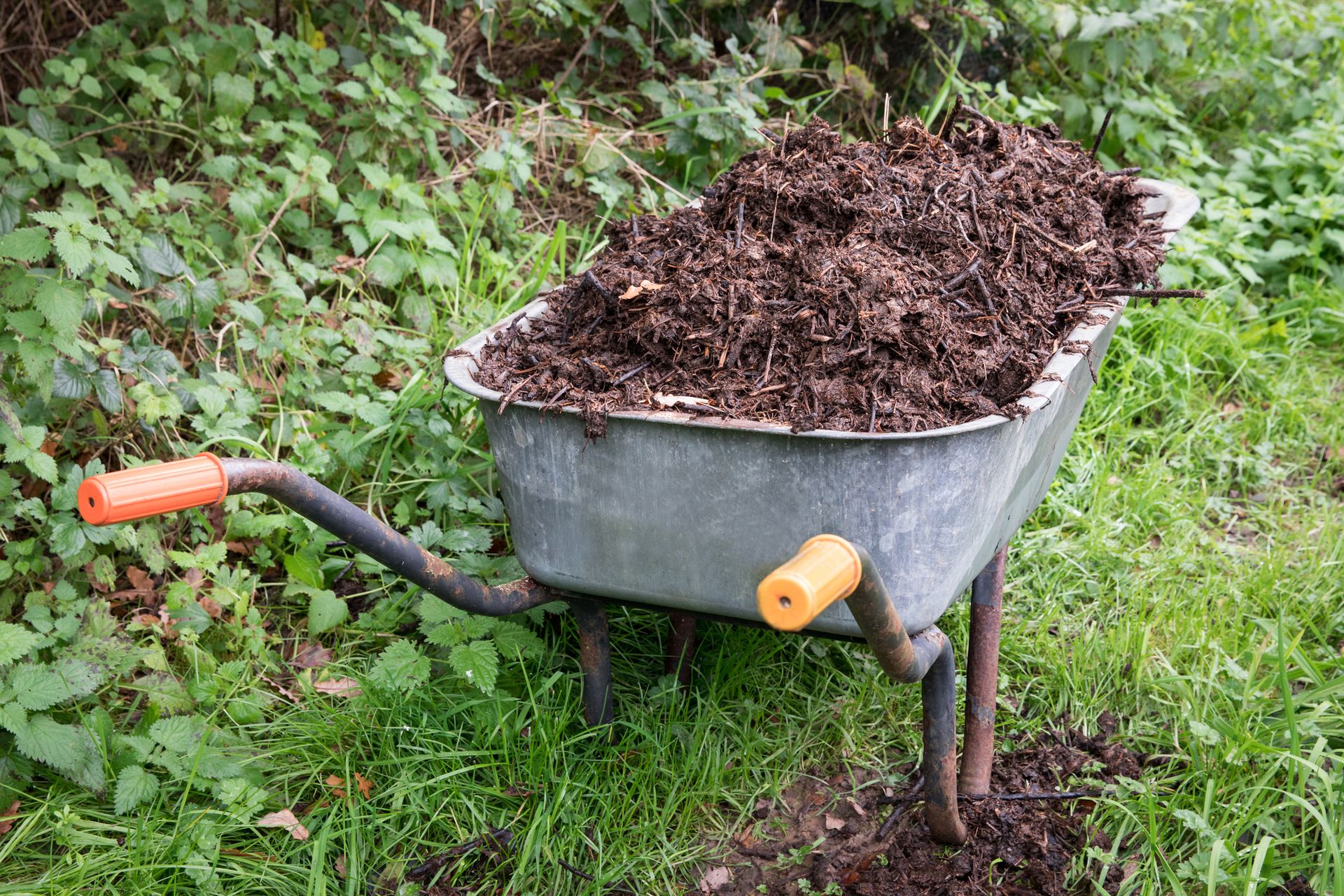 Every avid gardener needs a compost. And, if you haven't already started one, spring makes the perfect time to learn how to make compost and to add a bin to your outdoor space. That way you can add any spent foliage to it – not weeds – as you tidy up, then by next spring you'll be able to use the organic matter to fortify your soil.
If you have a compost, turn it if you haven't in a while and have it at the ready for your soil (more on this below).
3. Fix and repaint fences, gates, railings and trellis
If your trellis or other garden screening took a beating over the winter period, now is the time to fix it up and bring it back to life so that your structures last for another year. Take it as an opportunity to add more spring color to your outdoor space too and consider painting fencing and gates in bright contrasting colors.
4. Spruce and sharpen up garden tools
After months of languishing in the garden shed, even the best gardening tools will need some TLC. Shears and hand pruners may be ingrained with dirt that could infect newly pruned plants.
Almost all tools are easier to work with when cleaned and sharpened, so hone spades, trowels and hoes with a file and apply lubricating oil.
5. Tidy and organize the shed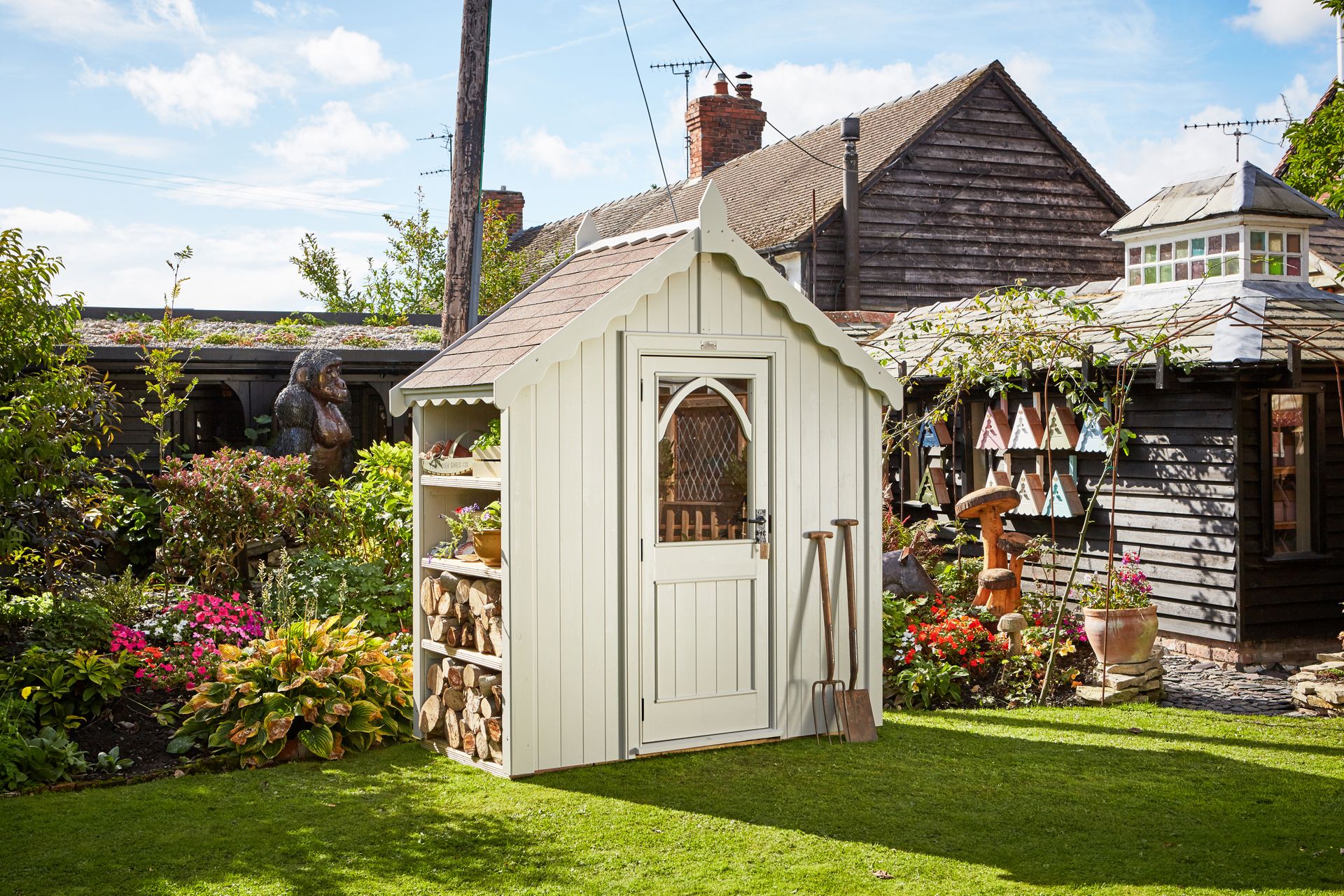 As you pull tools out of a shed full of cobwebs, it's a great time to get a little organized and to clean the interior of yours so that your tools stay in good condition when you're storing them there. If your shed is enormous, gather shed storage ideas and actually put them into practice this year, your lawnmower will thank you!
6. Prune trees, shrubs and hedges
If you didn't manage to prune your trees before or during winter, then you need to do it now. Remove damaged, dead and diseased branches, but take note whether a certain plant is best pruned before spring growth or right after flowering. Pruning fruit trees is best done in late winter or early spring.
Also take time to thin dead foliage now before new growth begins and thinning becomes too difficult and always use the best secateurs you can.
7. Banish pests – and encourage beneficial insects
Slugs, snails, aphids and larvae may have been sheltering in the crowns or flip sides of your plants for the winter. Go after these hibernating pests before putting in new plants.
If you have a greenhouse, pests may have overwintered in there due to a lack of food in the garden.
There's a slew of pest control materials and methods to choose from, but it's best to start with more natural means like homemade remedies or beneficial insects that will prey on the harmful ones.
There is a number of ways to control pests while maintaining a wildlife-friendly garden, so choose plants with care to create a haven for them.
8. Tend to existing plants and shrubs
Early spring is also a good time to move any deciduous shrubs you have if still dormant so that they are protected from winds. As when moving any plant's location, make sure you remove as much of the root ball as possible by digging out a large enough circular trench as this will help the plant re-establish asap.
For other plants that have come through you'll want to keep them protected. Squire recommends 'Herbaceous plants (cottage garden plants) will start to grow. Fork a general-purpose plant food around them then apply a mulch such as garden compost, composted bark or bark chips to keep the moisture in and the weeds down. Mulch trees and bushes to keep the soil moist and weed free.'
9. Revive your garden's soil
The harsh winter weather takes its toll on garden soil. 'Healthy soil means healthy plants,' says Duncan Mclean, a buyer at Wyevale Garden Centres.
To test for soil quality, grab a handful of soil and squeeze it tightly. When you open your fist, the soil should crumble instead of forming clumps. Test it for pH level if necessary and enrich accordingly: add dolomitic lime to raise pH or sulphur to lower pH. Add in some compost or well-rotted manure, using a spading fork to mix in everything properly.
We also spoke with Kate Turner, Gardening Guru at Miracle-Gro who recommends 'Before you start planting look at your soil condition. A soil that represents a chocolate cake – crumbly and moist is best but you can give your garden a boost with a healthy dose of organic matter, such as Miracle-Gro Peat-Free All-Purpose Compost, which comes in ready-made bags that are easy to use if you are a beginner. If you're gardening in containers for the first time make sure you use fresh good quality compost.'
10. Direct sow and plant out
With your soil sorted, you are ready to sow, whether you want vegetables or fruit crop.
Veg
Squire recommends' If you want to grow your own delicious potatoes then it is time to put seed Potatoes in a cool, light position to chit (sprout). Plant early varieties towards the end of the month. Growing veg from seed is also really rewarding. Sow hardy annuals outside towards the end of March. Sow half hardy annuals in the greenhouse, on a window sill, in a conservatory or buy young plants to grow on. Broccoli, Cabbage, Kale, Parsnips, Peas, Radishes and Spinach can soon be sown outside and then covered with cloches. Plant Onion sets and Shallots. There is still time to plant bare root fruit trees into well prepared soil.'
Fruit
'As Rhubarb pushes through cover with an up-turned bucket to exclude the light to encourage the plant to produce pink shoots. For an early crop, bring potted Strawberries into the greenhouse, water and feed.'
11. Install a water butt
Collecting rain water is not only a really eco-friendly way to water your garden over summer but it's also super beneficial on a nutritional level for all your lovely plants. Install a water butt in time for those April showers and start harvesting rainwater in time for the warmer months.
12. Repair your lawn
'Deep frosts can cause huge problems for plant growth, making your lawn and bedding areas much more susceptible to moss, weeds and diseases,' says Wyevale Garden Centres' Duncan Mclean, who offers five top tips on fixing the damage:
Aeration is essential. Using a hollow core aerator will improve soil structure, help water to drain away and grass to establish roots.
Top-dress with lawn soil. Rake or brush it into aerated soil to smooth out. This will help with drainage, soil structure and encourage strong roots.
When temperatures recover to 5+ degrees, over-seed your lawn with fresh grass seed. Once germinated, it will tolerate a bit of frost later on.
Get mulching with a good soil improver. This is the application of material for weed suppression, moisture retention or to improve organic matter content.
Use chicken pellets to restore good bacteria and encourage good soil flora and fauna – worms love it!
Squire also recommends with your best lawn mower to 'Set the mower blades high to avoid scalping. Rake (scarify) the lawn to get rid of debris, dead grass and moss and aerate badly drained areas of the lawn with a hollow tined fork.'
Soon you'll be in your sun hat too!