Searching for household subscription services? We are experts when it comes to this topic – as subscribers to pretty much everything you can get delivered on a monthly basis, we know the stuff to buy, and what to avoid. Global pandemic or not, these buys will make your life ten times easier, and there'll be no more running out of things from kitchen roll to dishwasher tablets, razor heads, deodorant... you get the gist.
What else? Nine times out of ten, these subscription companies offer an eco-alternative to whatever you'd usually by on your weekly food shop, and in some cases, you will save money by subscribing. And, obviously, there's the fact that these household subscriptions are so convenient. No more *stylishly* dragging dishwasher tablets, five bottles of cleaning products, the dog's food and 20 rolls of toilet roll to the boot of your car.
The best part? Selected companies offer a free trial so that you can try out what they have to offer, or they have a discount for new customers. Even if you only want to try once for the discount, why not? You can also opt into monthly subscriptions, or pay as and when you like. Of course, these subscriptions can be cancelled or changed at any time – whether you need more washing tablets now you have a baby on the way, or your household seems to use kitchen roll like it's going out of fashion.
If it's food you are after, see our best food delivery services guide.
1. Smol – for everything cleaning-related
(opens in new tab)
We love Smol – the cleaning company that delivers through your letterbox. Currently, we have their laundry tablets and dishwasher tablets delivered, but we are soon going to open our subscription to their cleaning products – buy the bottles once, and they send out tablets that you mix with water to make spray solutions. Eco-friendly, convenient and this means you'll never run out of these must-haves again. They tailor your subscription to how many times you use your appliances – how often you wash your clothes, how many times a week your dishwasher goes on.

(opens in new tab)
Smol | Free trial (opens in new tab)
The best part? You can try these products for free, and if you don't like them you don't have to sign up. Your subscription can also be cancelled at any time, or changed to more or less, to suit your lifestyle.
2. Gousto – recipe kits for lunch or dinner
(opens in new tab)
We've been Gousto fans since the start of the pandemic – not having to do a big weekly food shop truly has changed our lives. Not just that but the meals taste so good, there are new ones each week and the recipes are super easy to follow. Simply choose how many portions you'd like, and how many per week. Then you'll get a notification telling you to choose new recipes once a week – wait patiently for them to be delivered and cook up a storm.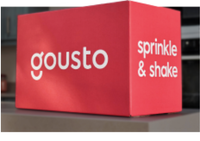 (opens in new tab)
Gousto | 30% off your first month of boxes – from £17.95 per box (opens in new tab)
A life-changing purchase that you'll soon come to realise, these boxes are super convenient, affordable especially considering the discount, and every night will feel like you are at a restaurant (if you close your eyes).
3. Wild – for eco-friendly deodorant refills
(opens in new tab)
We're also big fans of this monthly delivery service, and we can confirm that this deodorant does, in fact, keep you smelling nice all day long. Even after working out twice a day. Simply put, you buy the case for your deodorant once, then they send you plastic-free refills when you need them. You can choose your scent, too, so you can switch it up every month. A small price to pay to never run out of deodorant ever again (we've all been there, right?). We're big fans of the fresh cotton and sea salt scent...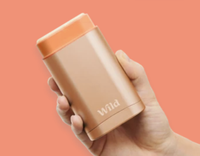 (opens in new tab)
Wild Deodorant | Join a subscription and save 20% (opens in new tab)
How does this work? Essentially, you buy the case once and then they just sent out plastic-free refills. Choose your case colour (and get it personalised for an extra (£2), then select a plan, choose your fragrance and wait patiently by your letterbox. Prepare to be amazed...
4. Milk & more – for milk, eggs, bread, juice...
(opens in new tab)
Is there anything more convenient than getting your milk, eggs, bread and juice all delivered on the same day every single week? We think not. We get ours delivered every Monday (gotta start the week properly, right?) and we wake up to our milkman having left it on our doorstep. We pop our empty bottles out there and he takes those, too. You can also just buy as you please with no subscription required. If you are lazy like us though (and forgetful) then you may want to set up a regular delivery. They also stock everything from organic fruit and veg to pastries, cleaning supplies and meat.

(opens in new tab)
Milk & More | Click to see their full range (opens in new tab)
Not just convenient, Milk & More tries to be eco-conscious as they deliver your milk and juice in glass bottles. No plastic bags, too! They just leave your stuff on your doorstep. Also, they actually tell you the name of your milkman and a little bit about him, which is nice!
5. FFS – for recyclable razor heads
(opens in new tab)
If you are fed up of throwing away plastic razors, then FFS has got your back. Much like the deodorant we mentioned above, you buy the razor itself once. Then, you can opt into a monthly subscription of heads so that you never run out. These heads can be recycled, they are lubricating and cruelty-free and vegan. The handle on the razor itself is nice to hold, and it'll look nice in your bathroom, too. We've been using ours for well over a year, and we are impressed!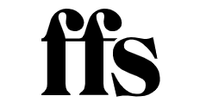 (opens in new tab)
FFS | Try from £6.95 (opens in new tab)
Choose your razor colour, select how many heads you need and then sit back and wait. Cancel or change your delivery at any time, and you never have to worry about buying a soon-to-be-blunt supermarket razor again,
6. Feel – for supplements, vitamins and more
If you usually head to your local health store to stock up on supplements and vitamins, then take your shoes and coat off and put your feet up. Feel will deliver your monthly multivitamins through your letterbox – from Omega 3 to a probiotic and more. They send them to you every 30 days, with enough tablets for 30 days in each parcel, so that you're not necessarily storing and you needn't bother leaving your house.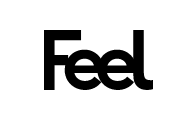 (opens in new tab)
Feel | 25% off with code BEAUTY25 (opens in new tab)
Delivery is free to the UK, and they have a 30-day money back guarantee. You can cancel your subscription any time.
7. Tails – for food for your furry friend
(opens in new tab)
Dog food can now be tailored to your furry friend and their needs, as well as delivered to your front door. No more lugging it from your car to your front door, or storing it in ridiculous quantities. The price will be chosen based on your dogs size, breed, likes and dislikes, and plans start from £10.44 per month. You can add treats to your deliveries, too, for good doggos!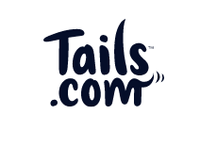 (opens in new tab)
Tails | 50% off your first month (opens in new tab)
More than convenient, this dog food is said, by reviewers, to leave your dog looking fine with cleaner teeth and a shinier coat, feeling happy and at an ideal weight.
8. Who Gives A Crap? – for toilet roll and kitchen roll
(opens in new tab)
Because we all remember the toilet roll shortage of last year, at the start of the pandemic – how can we forget? Subscribe to get your toilet roll, and kitchen roll, delivered to never run out again. Also, this rids the need for storing 100 rolls "just in case". And, 50 per cent of their profits are donated to help build toilets.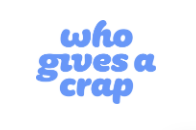 (opens in new tab)
Who Gives A Crap | Use code TP4EVA for £5 off when you subscribe (opens in new tab)
This toilet roll comes wrapped in paper, in a cardboard box. Plastic-free and convenient. You can buy it as a one-off, or subscribe to save £5 with the code TP4EVA at checkout. There's also free shipping over £20.
Don't forget Amazon's subscribe and save service (opens in new tab) – for convenient, affordable repeat deliveries of essential items from baby wipes to cat food, coffee, wine and more.