After a year of forced vacancies, I'm determined that this is the year our long-languishing guest room becomes the cozy getaway destination for our dearest friends and family. During the last 12+ months, our guest room suffered further losses as it became a sometimes-classroom, playroom, and storage room. We added a desk for school and work, filled up the closets with unused luggage and off season clothing and the kiddos moved in Barbie and her Dreamhouse. We used every square inch of our home to expand our living space once began spending all our time at home.
But now, I've got my sights set on reclaiming the space for it's original purpose.
If you can relate, here are 10 of the guest bedroom ideas on my to-do list for the remainder of the year, with the anticipation of a house filled with with merry visitors this holiday season. I'm tackling one task and buying one item each month, in preparation.
Clear out the clutter
My first order of business is cleaning out the closet and kicking Barbie and her friends out. I want my guests to have a spot for their luggage and the ability to unpack instead of living out of their suitcases. I plan to provide a few velvet hangers on the closet rod for those that like to hang up their travel wardrobes. Short on storage space? Adding a folding luggage rack (opens in new tab) is a great stand in for a dresser or closet space.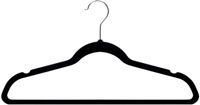 (opens in new tab)
AmazonBasics velvet hanger (opens in new tab)| $24.90 at Amazon
These non-slip hangers will hold anything from silk tank tops to oversized suit jackets, plus they're streamlined to make the most of a small closet space.
Create a hotel-inspired coffee bar
Much of our family are early risers with a penchant for immediate java intake. I'm adding a little coffee bar, equipped with a one cup maker and a selection of pods. I'll stock the bar with a few bottles of water and tasty snacks. I'd, also, love to add a mini fridge for my mom's treasured half and half.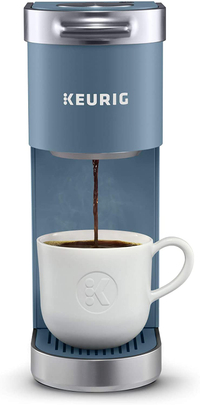 (opens in new tab)
Keurig K-Mini Plus Coffee Maker (opens in new tab) | $99.99 at Amazon
This mini coffee maker is perfect for a guest room: not only is it small enough to fit on top of a dresser or nightstand, it's easy to use, and the pod-style means it's basically mess free.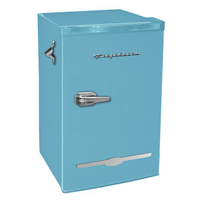 (opens in new tab)
Stock up on fluffy towels
I strive to offer the fluffiest towels for our guests. Since they share our family bath, I leave a stack on the bed designated for their use.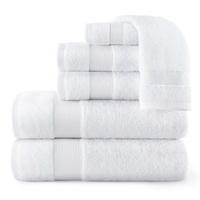 (opens in new tab)
Liam Turkish Bath Towel (opens in new tab) | $19 at Peacock Alley
These luxury 600-gram weight towels will remind your guests of a five-star hotel. Stock up on a few for your own bathroom while you're at it, you won't regret it.
Head to the sample aisle
I normally hoard all the hotel samples when we travel and pile them in a basket for guest use. Since this year has been light in the travel category, I plan to raid the sample section at Target. I find the most used items are toothbrushes and shampoo, followed by lotion.
Get crowd-pleasing pillows
Buying pillows can be more of an investment for something that preferences vary person to person. Lands End has the best pillows for every kind of sleeper. I plan to buy four universal style pillows (opens in new tab), and a few specialty ones that I can store in the closet.
Pile on soft cotton sheets
I like to have two sets of sheets for each bed. Red Land Cotton (opens in new tab) sent me a set of their ticking stripe sheets and I've been hooked since. Cotton sheets wrinkle less than linen and these seem to get better with every wash.
Refresh the duvet
I plan to sort through all our bedding. Toss blankets past their prime and buy a fresh duvet cover to extend the life of your guest room duvet and give the space a style upgrade at the same time.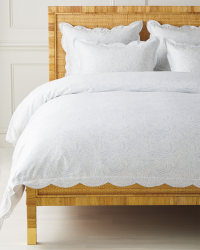 (opens in new tab)
Priano Duvet Cover (opens in new tab) | $348 at Serena & Lily
Good bedding makes all the difference. This duvet is a splurge, but one that's worthwhile. It's got plenty of serene style, and it's made from super-soft cotton sateen.
Pick up a fan
We live in an old house with inconsistent heating and cooling. I keep a fan (opens in new tab) available behind a drape for easy access and quick cooling. It can also double as white noise for guests who prefer it.
Add in plush robes
I love when I stay at a hotel and I find robes in the closet. I've always dreamed of being the kind of hostess that offers this bit of luxury. These Lands End robes (opens in new tab) hold up to repeated washing.
Accommodate mini guests, too
Lastly, I'm planning for our smallest overnight guests. A pack-n-play, sound machine and blackout curtains are a good start. Eventually, I'll swap out our guest room bed for something with a twin trundle for sweet tots staying with their parents.