Valentine's Day is the perfect excuse to embrace all things pink, heart-shaped and verging on cliché in our homes. It's a holiday celebrating the people we love, and after the uncertain year we've had, our relationships and friendships have proven more important than ever.
Still, while we're all in lockdown, our celebrations will look (you guessed it!) a little bit different this year. Like we have with recent holidays past, we're all planning on amping up our at-home celebrations with unique or over-the-top decorations, gifts, food, and more.
According to Etsy and Pinterest, there's been a major surge this year in Valentine's-related searches on both sites, as we all look for creative ways to celebrate the holiday of romance at home.
So how are we all planning to make the day special?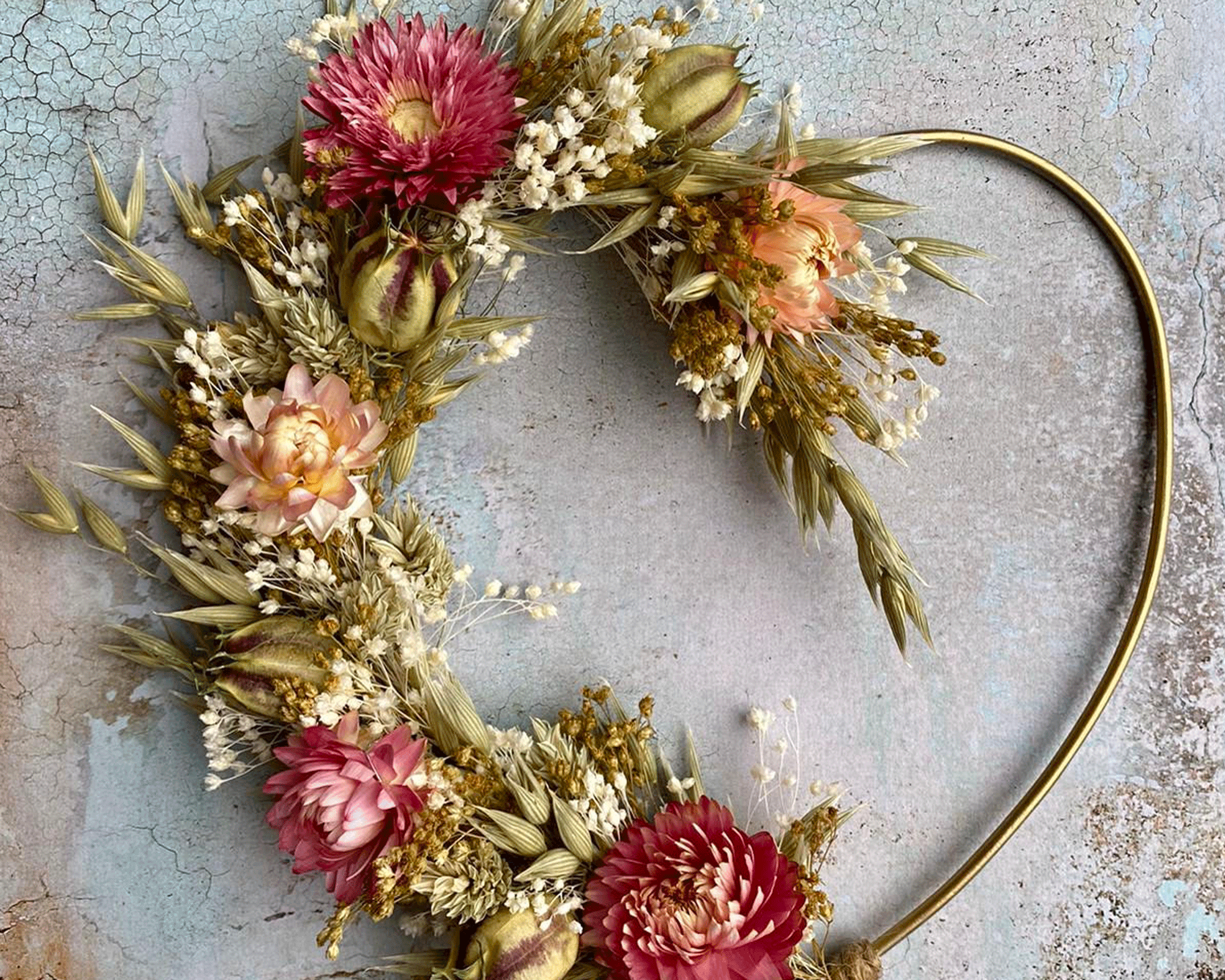 For one, we're going to take our decorating up a notch. Etsy has seen a 117 per cent search increase in Valentine's Day decorations, while Pinterest claims searches for Valentine's Day décor have increased 17x this year, which is no surprise while we spend the majority of our time at home. After all, it's the first year we haven't been able to go out for dinner and drinks, go to the cinema for Valentine's Day or do anything beyond our four walls besides another walk-and-coffee date.
It also makes total sense that Etsy has seen a 1,183 per cent search increase for DIY cocktail kits, and a 165 per cent search increase for baking, cooking and other food-related DIYs while we celebrate love in the time of Covid-19. Similarly, Etsy saw a 55 per cent increase in searches for 'Valentine Wreaths' in the last three months compared to this time last year, showing that we're looking for ways to spread the love to friends, passerbys, and Royal mail workers this year.
Pinterest, meanwhile, has seen a big uptick in DIY and decorating ideas, as well as for ways to surprise your sweetie from home. Among the biggest searches trending this year: Romantic dinner setting (up 8x), Valentine's wreath ideas (up 19x), Valentine's strawberry ideas (up 30x), and romantic room surprise (up 36x). There's also been big interest in themed dessert ideas, balloon bouquets, and outdoor decorations.
Valentine's Day can be a bit of a minefield. A kick in the teeth for those recently single, and potentially filled with confusion if you've just started dating. For those who've been struck by cupid's bow, the holiday often creeps up on you before you've had time to even think about it. Whatever your status, there's stull a fun way to celebrate. Pick up a beautiful wreath, gather supplies for a sweet cocktail, or set up some festive balloons for the kids to make the holiday just a bit more special this year.