Currys sale deals
Interested in the Currys sale? Jam-packed with discounts and offers on Samsung TVs, Google smart speakers and everything in between, this pre-Christmas sale isn't one to miss. Whether you are on the hunt for a new vacuum ahead of Christmas, or perhaps you are still shopping for some last-minute presents? Here's how to save a few quid ahead of the big day.
We've done the hard work for you when it comes to finding – and bagging – the top deals around ahead of Christmas. In terms of appliances, tech and more, that is. The Currys sale is filled with bargains, so the best place to start is below.
See our Boxing Day sales page for more impressive discounts live ahead of Christmas.
---
Shop the Currys sale
Prefer to browse the Currys sale for yourself? Use these links below to get straight to the sales.
It might also be worth taking a look at our Currys discount codes on offer.
---
The best Currys sale offers live today
These are the very best Currys sale offers live now. Click any of the 'VIEW DEAL' buttons to head straight to Currys to find out more.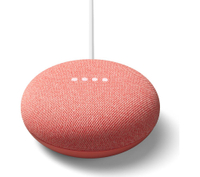 GOOGLE Nest Mini (2nd Gen) | £49 £18 (save £31) at Currys
Pick up a bargain smart speaker at Currys today – The Google Nest Mini is less than £20 right now. Choose from three colourways and use this speaker for alarms, reminders, to listen to the news and to control your other smart tech. Otherwise, it makes a fab Christmas present.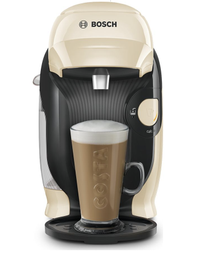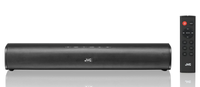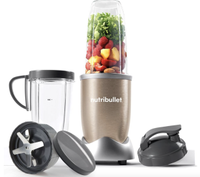 NUTRIBULLET Pro 900 Series Blender | £89.99 £79.99 (save £10) at Currys
Investing in a blender? The Nutribullet is known to be one of the best buys out there, and the 900 Series is no exception. Now with £10 off, this one even comes in a stylish Champagne colour so as to look the part on your kitchen worktop. It comes with two dishwasher-safe blending cups, too.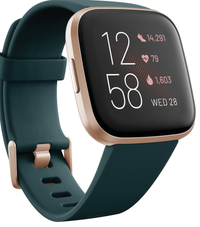 FITBIT Versa 2 with Amazon Alexa | £139 £119 (save £20) at Currys
Don't miss this Fitbit Versa 2 deal with £60 off right now. This fitness tracker has Alexa capabilities and it connects to your smartphone to show notifications as they come in. It's water-resistant with a battery life of five or more days. A great Christmas gift idea...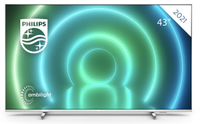 PHILIPS 43PUS7956/12 43" 4K Ultra HD HDR LED TV | £499 £399 (save £100) at Currys
If you are considering an Ambilight TV for added effect, then this is probably one of the best deals around right now. It does come in a range of sizes but a 43-inch is a pretty good place to start – especially if it's going inside a bedroom. Dolby Atmos gives off cinema-quality sound and with a slim silver frame, this TV is anything but an eyesore.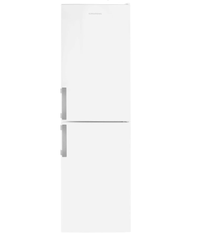 GRUNDIG GKF35810W 50/50 Fridge Freezer | £429.99 £399.99 (save £30) at Currys
Finding a fridge freezer that's reasonably priced, sizeable and stylish can be admittedly hard. But, rest assured this one from Currys ticks all our boxes. It's white in colour with sleek silver handles, plus it boasts a reversible door to fit into any kitchen layout. It's a 50/50 fridge freezer and it's frost-free for an easier life. The built-in wine storage is great, just saying...
Read our best fridge freezers buying guide for more suggestions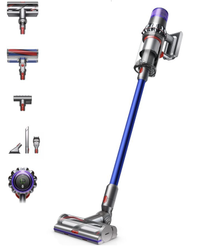 Currys TVs
From Samsung to Sony and JVC, Currys is a great place to get your smart TV, whatever size you are after. Smart, HD-ready, 3D, 8k, OLED – it's all at Currys and in their sale. In fact, this year has come with some of the best TV offers around.
Click to shop Currys TVs or browse affordable TVs below.
Currys fridge freezers
Whether you need a compact fridge or a huge double-door one, Currys have a huge range. Think everything from small fridges that are perfect for old kitchens and rentals to American-style fridges with two doors and plenty of space. From Beko, Candy, Samsung, Hotpoint, Smeg and more...
Click to shop Currys fridge freezers or shop offers below.
Currys washing machines
If you are looking to buy a new washing machine, then Currys stock all brands from LG to Boscch, Indesit, Samsung, Smeg and more. Freestanding and integrated options, too, all with a range of drum sizes – some are smart!
Click to shop all Currys washing machines or shop sale buys below.
Currys microwaves
Whether it's a Kenwood model, a Swan microwave or even a Samsung option, there's plenty of choice at Currys. Every house needs a microwave whether stored atop your counter or inside a cupboard, they are undeniably handy. For heating up soup or cooking a ready meal...
Click to shop all Currys microwaves or shop sale buys below.
Currys tumble dryers
Whether it's your first tumble dryer or you are replacing a broken model, owning one of these will make an easy job of tackling your laundry basket. Choose from a condenser or a vented option based on where it will live, and choose from a range of brands including Indesit, Samsung, Beko plus more.
Click to shop all Currys tumble dryers or shop affordable buys below.
Currys dishwashers
Buying a new dishwasher? Just in time for the madness (and manic plate washing) that comes with Christmas – smart idea. Whether it's a slimline option or a full-size dishwasher that you're searching for, you'll find plenty of choices at Currys. In fact, there are just shy of 200 dishwashers at Currys, waiting for you to browse.
Click to shop all Currys dishwashers or shop deals below.
---
What to buy in the Currys sale?
Known as an appliance giant, Currys PC World is the obvious place to go for washing machines, dishwashers, vacuum cleaners and more – oh and they are pretty hot on laptops and computing, too. It isn't just a great place to get a deal for your kitchen, office or utility room, though. There are lots of gifting options including hair styling, fitness tech and smart assistants from the likes of Google. You can also find loads of top-branded televisions which are another popular purchase at this time of year. Just what we need when we are stuck at home more than often.
What do we suggest looking out for during the Currys Boxing Day sale? Our three product suggestions would be coffee machines, TVs and washing machines. Unless, of course, you have something specific in mind that you need to buy or replace.