Crisp fall weather is here, and we basically just want to surround ourselves with cozy home decor, fluffy pillows, and cinnamon candles for the foreseeable future.
Same? To help you create your own feelings of hygge we rounded up our favorite snug essentials. From home fragrances to blankets, these finds will take you through the coldest months. Layer in texture and warmth, indulge in autumnal scents and flavors and then sit back and enjoy the surroundings you've created with a good book, a Netflix sesh, or some quality time with a loved one.
The best part? They're all under $50. Oh, and they make great gifts—if you're ready to get started on your holiday 2020 shopping and beat the Black Friday rush.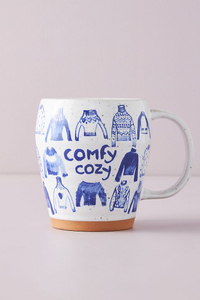 Sweater Weather Mug | $14 at Anthropologie
Anthropologie has the best selection of whimsical coffee mugs. They've already released their holiday gifts collection, which is full of charming mugs, but this particular design has us ready for fall's sweater weather, without going full winter-wonderland. It also takes on a chic grand-millennial vibe with its varying assortment of knit sweaters drawn in a chinoiserie style.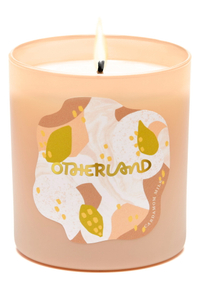 Otherland Cardamom Milk Scented Candle | $36 at Nordstrom
For those over the inundation of everything pumpkin spice and its association with fall, try Otherland's Cardamom Milk Scented Candle with notes of frothy milk, cardamom, and praline woods and a 55-hour burn time. It's described as warm, cozy, and refined. And the packaging? Tres Chic!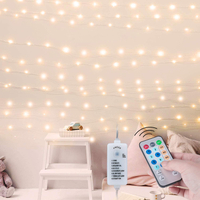 Minetom USB Fairy String Lights | $11.94 at Amazon
Create some mood lighting with this 66-foot long garland of fairy string lights with over 200 bulbs. It conveniently operates with a remote so you don't have to contort yourself into uncomfortable positions to turn them on and off.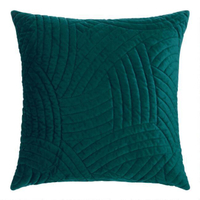 Quilted Wave Velvet Throw Pillow| $29.99 at Cost Plus World Market
Layer in subtle texture and color with this luxe gem-toned pillow with Art-Deco inspired details.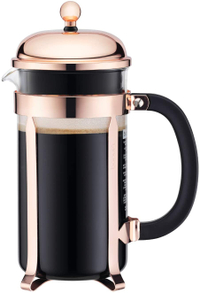 Bodum Chambord French Press Coffee Maker | $44.99 at Amazon
Emphasize the craft that is brewing coffee and try out this rose gold French press from Bodum, an essential for cozy mornings—and evenings too.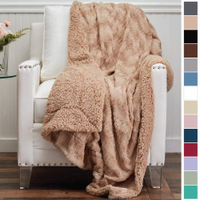 The Connecticut Home Company Luxury Faux Fur with Sherpa Reversible Throw Blanket | $27.99 at Amazon
What cozy moment is complete without a delicious throw blanket? Wrap yourself in luxury with this frothy faux fur blanket with sherpa reverse for the ultimate in soft and snuggly. Choose from a dizzying array of colors.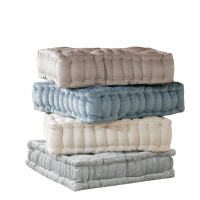 Mistana Lenore Square 20" Floor Pillow | $42.99 at Wayfair
The possibilities feel endless with a floor pillow. Warm up as close to the fireplace as safely possible, create the perfect reading corner, or even use this 20-inch velvety cushion for daily meditation and reflection.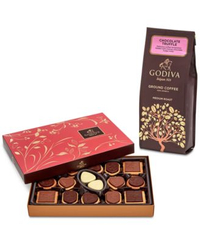 Godiva Truffle Coffee, 10 oz. Ground & Chocolate Biscuit Gift Box, 32 pc | $39.90 at Godiva
We're covering all the senses here. Indulge in this gift set with Godiva's best-selling Truffle Chocolate Ground Coffee and a box of chocolate biscuits. Sounds rich!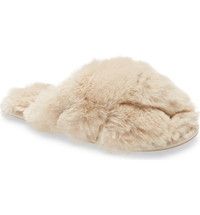 Joules Slumber Faux Fur Slipper | $49.95 at Nordstrom
Protect feet from chilly floors with a pair of stylish faux fur slippers—sure to become a part of your relax/work-from-home uniform, if you haven't scooped a pair already. Available for ladies sizes 5-10.
Read next...