I'm not ashamed to admit that in the past, clutter has been something that I've struggled with. Especially when I was renting teeny tiny apartments with seriously limited storage space. I mean, we've all seen those beautiful, picture-perfect homes splashed across the likes of Insta and TikTok. The kind of oh-so-dreamy spaces that ⁠— for those of us with a thing for clutter ⁠— seem a liiiittle far-fetched. Where do they put their stuff? Personally, I used to feel like no matter how many times I attempt to declutter my home, somehow I always end up back at square one. It's a vicious cycle that, unfortunately, can be hella hard to break. Not anymore, though.
I've learned a bunch of clutter-free tips over the years and these are the ones that I've noticed truly help ⁠— and that I've managed to take with me from rental properties through to living in a place I can call my very own. Essentially, I owe it all to these four handy habits that have changed my approach to messes. So here they are, in the flesh, before you start spring cleaning your apartment this weekend.
4 easy habits to pick up for a clutter-free home
1. Don't overfill your rooms
Easier said than done, I know. But, for a home that doesn't feel messy or cramped, it's important to live within your means ⁠— only buy what can comfortably fit into your space. And, when selecting items to bring into your home, aim to make smart choices. For me, this means selecting multi-purpose items where possible, like my Ninja 14-in-1 multi-cookeryou can buy from Amazon that doubles as an air fryer, slow cooker, rice cooker, and pretty much everything else. Choose compact versions of essentials when possible, because honestly, it really does make a big difference.
2. Ensure every single item has a home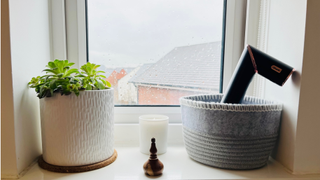 One of the habits I learned from a friend whose home always looks absolutely immaculate is to make sure every item you bring into your space has a home ⁠— even if that home is in the junk drawer (which, FYI, is a must for every home). And, in addition to that, make sure to select homes for things near where they will be used, so putting them away is easier. Of all the habits I've learned, this one is still my absolute fave because it just makes so much sense.
3. Purge the clutter semi-regularly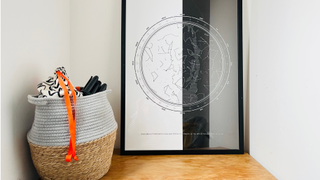 As someone who can't stop collecting items, I'm the first to admit how difficult it is to let go of things. But, I've learned just how important removing unnecessary items from your home is in terms of creating a clutter-free environment. If you buy something that replaces another item, dispose of the old item. Or, if you can't bare to part with it, consider storing it ⁠— just don't let it clutter up your home.
Wondering what to declutter from your home this month? We've asked the experts.
4. Do a daily 10-minute reset
Building an evening routine where every night before bed you set a timer for 10 minutes and spend that time completing basic chores can make a big difference to how clean and clutter-free your home stays. A handy hack to make this process even easier ⁠— and keep the clutter more manageable ⁠— is to place a "clutter basket" in each room that can be used to store any items that shouldn't be there. Then, at the end of the day, during your 10-minute reset, you can clear each basket, putting everything back in its rightful place. I love the basket method and have these rope woven baskets from Amazon that I've dotted throughout my home.
Up next: I asked two pro organizers how and when to spring clean cluttered apartments...