Out of sync as the clocks go back? We're with you on that. The clocks went back last night at 2am (Sunday 25 October) which sadly marks the end of British Summer Time (BST). For our friends across the pond, daylight saving time ends one week after us at 2am Sunday 1 November who will also be put back an hour – although this does mean an extra hour in bed, yay!
From Sunday, it will be lighter in the morning and darker in the evenings. Those of us who hate getting up in the dark will rejoice – albeit temporarily, since the dark mornings will catch up with us again by mid-December. But the downside of that is, of course, that it will get dark much earlier in the evening. Whether we like it or not, the clock change will affect us adults, especially young children who struggle to sleep anyway.
To help, we've come up with five ways on how you can cope with the change along with some products which could helping falling asleep and waking up that little bit easier through the transition.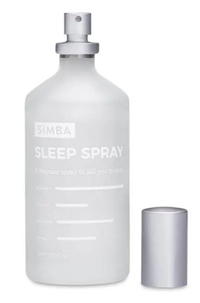 Simba Sleep Spray |£13.50 at Simba
Made from 100 per cent essential oils, the Simba Sleep Spray has been blended by experts and tested by sleepers. With a soothing harmony of scents including lavender, sage, coconut and eucalyptus, 78 per cent of testers reported more restful sleep. Just add 2-3 spritzes to your pillow to create a sleep haven at home, in hotel rooms or on the road.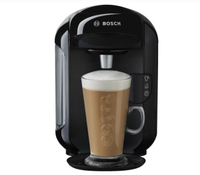 Tassimo by Bosch Vivy 2 TAS1402GB Pod Coffee Machine | £106 £30 at AO
This coffee machine will help to wake you up and start the day. It's easy to use – just slip a pod in – and easy to maintain, too. The best bit? Right now you can save a MEGA £76 when you buy it at AO.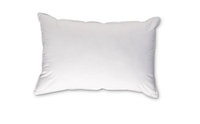 the snuggle pillow | £49 at eve sleep
Get comfy, day or night, with this soft and squishy snuggle pillow which is ideal for front and back sleepers. It feels like a feather pillow but is actually a lovely blend of microfibres. Get one (or two) for a cuddle each time you pick it up.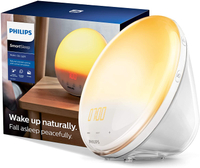 Philips Wake-Up Light Alarm Clock | £140 £89.99 at Amazon
This alarm clock will help you to Relax and drift off to sleep with dimming sunset and sounds, and then slowly wake up to an increasing light to ease the transition. It's on offer, too, so this looks like a really good buy to us.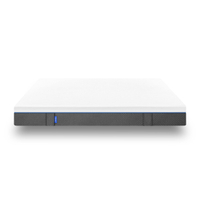 Emma Original Mattress | from £329 at Emma
With the change in seasons and now the clocks going back, too, now could be a really good time for a new mattress. This one from Emma is one of the most awarded mattresses (we've rated it #2 in our Best Mattress guide) AND it's on offer with 25 per cent off right now.
Use code spooky25 to get the deal.
More bedding advice