Bobby Berk admits that he isn't such a fan of traditional holiday decor, and has shared what he would go for instead.
We're still planning out our Christmas decoration ideas, from color schemes for our Christmas tree to just how many wreaths are acceptable. Here's what Bobby Berk will be avoiding and his tips for a stylish yet festive holiday.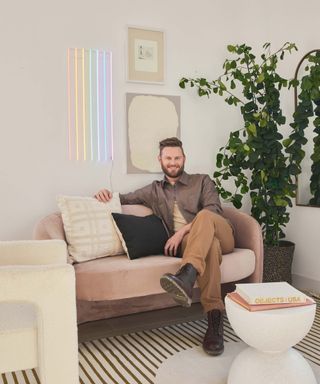 Bobby Berk is a TV host and interior designer from Houston, Texas. He is one of the most famous interior designers working today, best known for being a member of the fab five on Netflix's Queer Eye.
The design expert spent 15 years in New York City, working his way up through companies like Restoration Hardware, Bed Bath and Beyond, and Portico before launching his own online store.
He now lives in LA with his husband, Dewey Do, and his puppy Dimini. He recently unveiled a lovely new collection of neon lights with Yellowpop.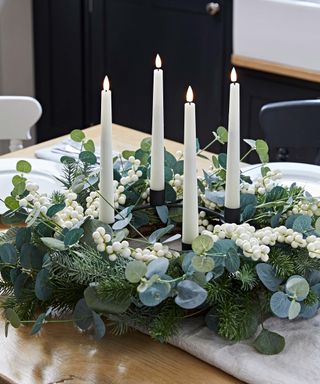 Bobby Berk's least favorite holiday decor trend
'I don't love "typical" or traditional Christmas decor,' Bobby tells Real Homes. 'Moving away from your traditional poinsettia and red and green, you can set the mood with any type of lighting and greenery.'
He says that whether you pick twinkling lights, candles, or neon lights like those in his collection, you can create holiday decor that 'remains festive but feels a bit more modern.' The interior designer suggests mixing in some eucalyptus for a modern yet Christmassy feel.
This season, try hanging fresh eucalyptus stems and delicate string lights over your mirrors or artwork to welcome in the Christmas spirit. Alternatively, you could give your kitchen shelving a modern but festive makeover with pillar candles and carefully-placed garlands.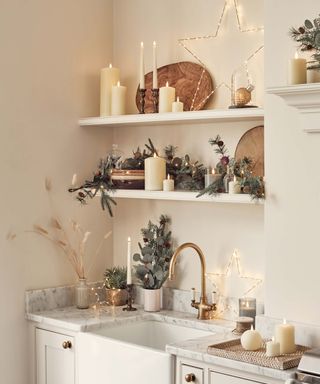 Although they're not Bobby's preference, we think traditional Christmas decor ideas will be ever popular thanks to their classic look. That said, this year people are going for a more contemporary look — interior designer Emily Henderson predicts navy and blush will be big.
We also asked Bobby about his favorite way to decorate the dining table for the all-important Christmas dinner. 'I love setting the table,' he says.
'A nice tablespace from cloth napkins, some greenery, and plenty of candles is by far my most favorite way to decorate. Food brings people together - and so should your table!'
Will you be going classic or modern this Christmas?