Frenchic paint has built up a legion of loyal fans who praise its power to transform tired pieces of furniture. The chalk paint can be used both indoors and out, and gives items a whole new look, from your front door to your dining room table. You might think you know exactly how to paint furniture using the popular paint.
But Frenchic founder Pamela Gruhn has revealed the biggest mistake people make with it - are you guilty?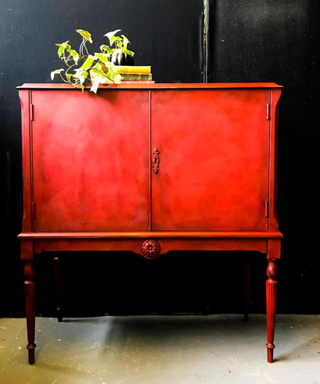 'The biggest mistake people make when using Frenchic paint is lack of prep!' says Pamela. We can see this being a common faux pas as we're often so keen to get started on a weekend DIY project that we rush the preparation stages.
'It's so important to prep your surfaces prior to painting and make sure they are 100% clean, dry and free of any grease or loose dirt and dust before you start,' Pamela explains. This will be less of an issue if you're painting brand new IKEA furniture, but Frenchic is often used on upcycling projects that give old furniture a new lease of life.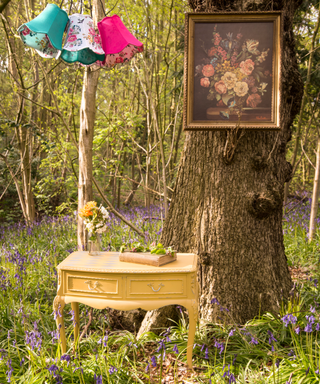 There's nothing worse than noticing an imperfection on a freshly painted surface due to a pesky bit of dirt. So although it's the least exciting step, preparation is key. You want to enjoy your finished upcycle projects for many years to come, rather than looking at it and kicking yourself for something you did wrong.
Next time you're using Frenchic, remember to slow down and making sure the item is primed and ready to go before picking up the paint brush.
When it comes to cleaning, Frenchic founder Pamela recommends using Frenchic Sugar Soap for any rough surfaces like old wooden furniture before you begin. 'Some light sanding might be beneficial too,' she adds. For more advice on how to upcycle furniture to perfection, check out our guide.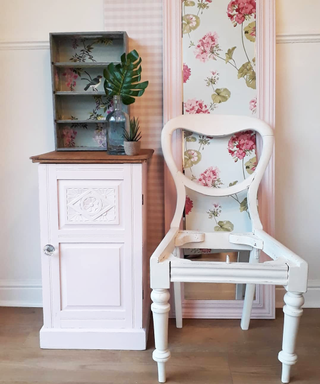 A little goes a long way with Frenchic chalk paint , which is one of the many reasons people love it. It's also creamy and easy to use. However, to get the very best results, it's also important to use the absolute best brush. 'Often, if the brush isn't of quality, your end result can be patchy and bristles may stick to the furniture,' warns Pamela. Frenchic sells some high-quality brushes that will help you get that beautiful, smooth finish.
Because if a job's worth doing, it's worth doing properly, right?