The early May Bank Holiday is the perfect chance to spend some time out in the garden ticking off jobs. Garden centres have been one of the few places we have been able to visit in lockdown - here's what you need to know about opening times this weekend.
Luckily for us, it seems that it's business as usual at our local garden centres. Unlike the Easter weekend which saw many close on Sunday, this weekend you should be able to browse around the garden centre as normal.
Is Dobbies garden centre open?
Dobbies is set to be open all weekend, with its normal hours of 9am to 6pm in place on Saturday and Monday. As usual, Sunday's hours are shorter, with opening and closing times of 10.30am and 4.30pm.
You can double check the hours at your local Dobbies using the store locator tool on the website, where you can also find the telephone contact number.
Is Homebase open?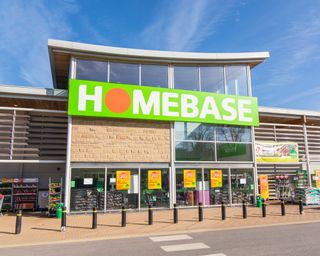 Homebase will be open on Friday 8am - 8pm, Saturday 8am - 7pm, Sunday 10am - 4pm and Monday 8am - 7pm. Use their store locator to double check your local Homebase before you make the trip.
Are Cherry Lane Garden Centres open?
Cherry Lane Garden Centres is open as usual on the May Bank Holiday, with stores open between 9am and 5.30pm. Sunday hours are shorter as usual, at 10.30am - 4.30pm.
Is B&Q open?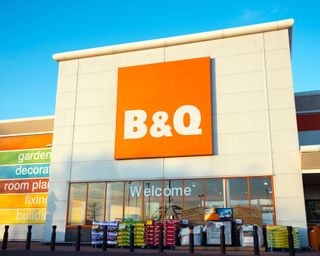 From looking at a few stores' opening hours on the B&Q website, B&Q looks set to be open over the whole weekend. Most B&Q stores have a large garden centre, so they're worth a look if you're on the hunt for garden design ideas.
Opening hours can differ slightly depending on your location, so for peace of mind, check the store locator. While you're there, you can eye up the best BBQ for some outdoor socialising.
Are Squires Garden Centres open?
On the website, Squires Garden Centres is open in a number of locations across the UK, with its normal opening hours.
Squires is open Monday – Saturday, 9am – 6pm and Sunday 10.30am – 4.30pm
Is Longacres open?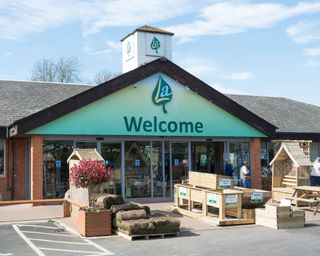 Longacres will be open over the bank holiday weekend. Normal hours vary between stores but it's open from between 7am and 9.30am up until 5.30pm. Some stores are open late on Thursdays and Friday so you can pick up plant supplies after work up until 8pm.
For all the details, check the Longacres website.
If, like many of us, you're new to gardening, our gardening for beginners piece has lots of great tips. What will you be picking up on your garden centre trip?