Container gardening ideas are ideal for those tricky dead corners, for areas where you can't plant out (think: concrete patios), for adding a splash of colour anywhere instantly, for increasing kerb appeal in front gardens and for renters who want to take their blooms with them when they move on (we could go on).
Sun is forecast over the next couple of weeks so it's time to dust off the gardening gloves and get planting with these cheap but cheerful container planting ideas and buys. Everything here is under £100, and some aren't much more than a tenner.
For more garden ideas, go to our dedicated feature.
1. Display your container gardening ideas on table
LOVING this little container gardening arrangement – its simplicity itself: just a few mismatched pots laid out decoratively on and around an outdoor table. Sooo easy to copy. The mirror behind is a hit – it adds height and scale, which you can achieve with a similar find – or just with tall plants or even wall-hung planters.
Shop these outdoor mirrors at Wayfair – there are tons of great bargains.
2. Container gardening ideas for small spaces? Make your own living wall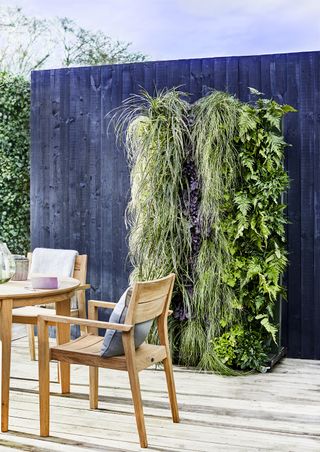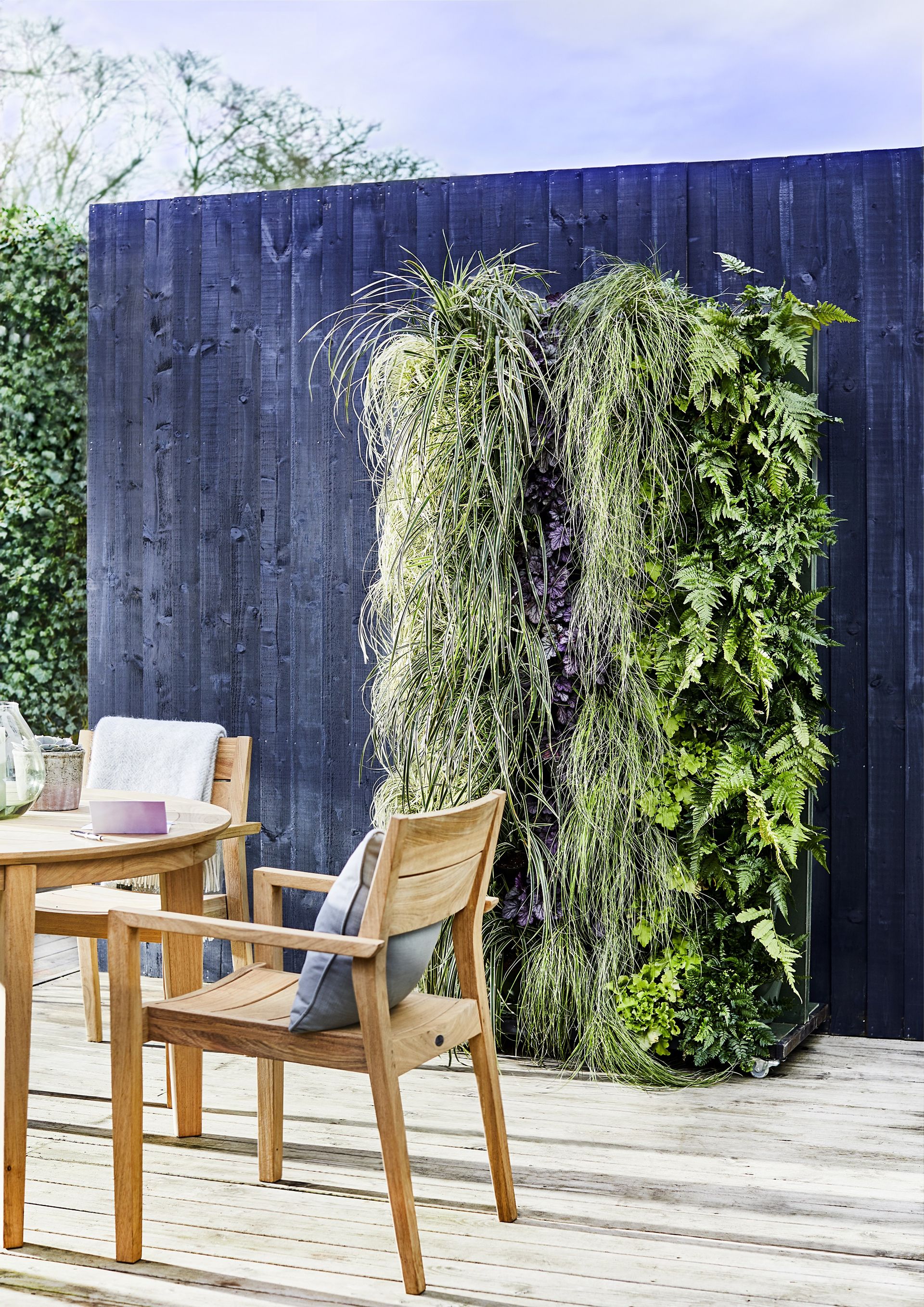 Hands up if you fancy a living wall? We do! This beauty is easy to achieve by attaching some wall planters closely together onto an existing (sturdy) fence or wall. Choose trailing plants for maximum effect and also add in different varieties – you want to create interest with textures and various shades of green. You can buy individual planters, and Dobbies have a handy step-by-step guide that you can view here.
See Dobbies self-watering kit here (currently waiting for new stock, but bookmark it), and browse Amazon's vertical planters too for quick delivery.
3. Blank wall? Create a view with low maintenance container gardening ideas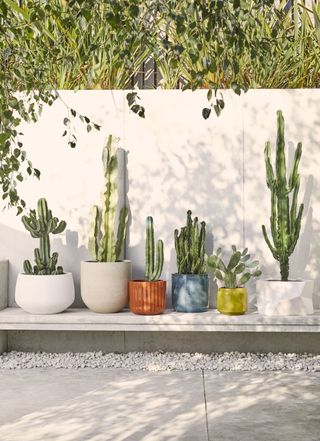 It's time to put all of your ducks (or planters) in a row. How cute do these look all lined up? The key to creating an interesting view for yourself from your lounger is to vary heights, textures and colours – and we love these urban designs from Habitat, particularly the hexagonal one on the end. Look out for designs that suit your space, these are ideal for modern home. Prices start from £8.
Browse all of Habitat's gorgeous planters here.
4. Use stackable garden containers to divide an outdoor space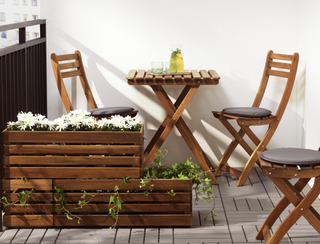 We love these STJÄRNANIS acacia flower boxes from Ikea – you can pile them up on top of each other to create a wall, or use them to divide up your space into zones. Pop trailing plants in the bottom and let the tendrils poke through the slats, the brightest blooms can go on the top for a splash of colour, £27 each.
5. Pile terracotta pots on an etagere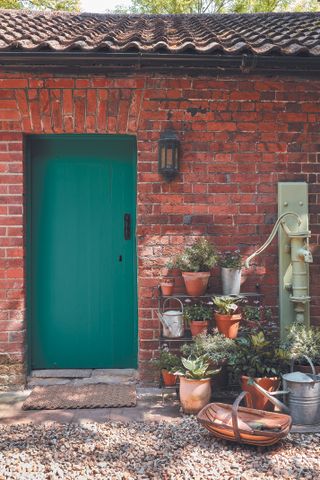 Looking for rustic container gardening ideas? This one's a beaut. A simple collection of pots placed on an etagere (those cute iron vertical planters you see in country garden style shoots). We've found a LOVELY etagere at Primrose like this one above for just £89.99.
6. Got a modern garden scheme? Go industrial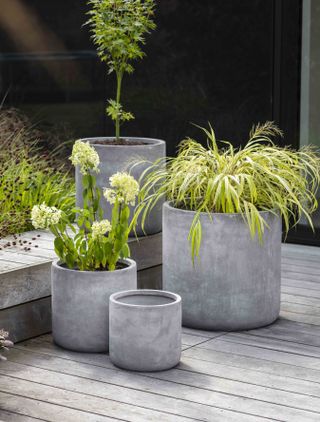 We love the simplicity of these concrete-look garden pots, which are ideal for showing off architectural plants. Better still, they're light and easy to move around (because they're actually fibre clay not concrete). If you don't have anywhere to store your pots and planters during the winter months then invest in designs that can withstand our unpredictable winters. These Brockwell planters from Garden Trading have a cement finish on a fibre clay pot, which ensures they are weatherproof, frost and heat resistant (just in case we have a heatwave!) so they are worth the money. There's nothing worse than planting out your bulbs to discover a huge crack in your planter! Prices start from £40 for the smallest size.
7. Choose container garden ideas with cute kerb appeal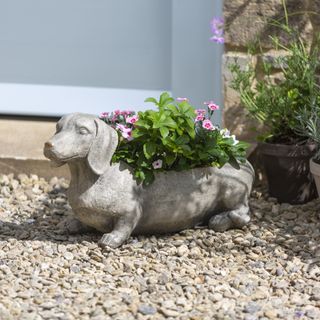 We couldn't resist featuring this little fella from Dunelm ! Quirky is good, so look out for planters that have a cheeky appeal, he's £18 and made of resin so he will last well and has the appearance of an authentic stone design. Buy a couple and place them each side of your front door to welcome in your guests.