Obviously we can't speak for everyone, but we are almost getting used to this whole working from home forevermore thing. We've found the spots we like working in most, got the perfect loungewear that's still comfortable but also totally video meeting appropriate but it's what to do on our lunch breaks we are struggling with.
Taking a break in the middle of the day is more important than ever. Make sure when on your lunch you close your laptop, turn off your computer, might we suggest that you in fact don't look phone either. Tricky we know, but we have put together five simple things you could do on your lunch hour to make sure you get the most out of it.
1. Work out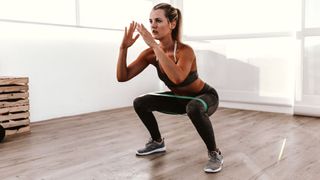 We are sure you have seen the importance of still exercising and keeping fit while staying inside all over social media for the past few weeks. But honestly, it really does make you feel better. There are so many great workouts available online FOR FREE, from yoga to weight training. What we have been loving is dance, not that any of us are any good, but learning a simple dance routine is fun, you have to concentrate and it gets you moving. You'll be the star of your kid's Tik Tok in no time.
You can head over to our home gym hub page for loads of at home workout ideas.
2. Start a craft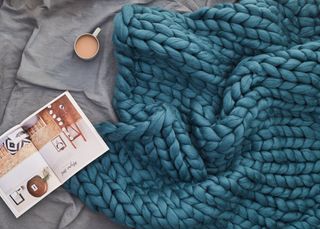 A great way to get your mind totally off work is spending your lunch hour doing a craft. This could be anything, painting, knitting, origami. You can get your kid's involved too, since they are at home too now it's nice to spend your lunch hour really focusing on them since undoubtedly you'll be at least trying to get work done the rest of the day.
You can order kits online that make starting a craft really easy too. Wool and the Gang do some gorgeous knitting kits and you could be making clothes you actually want to wear too. See our guide to arm knitting for an inspiring, easy project.
3. Cook something tasty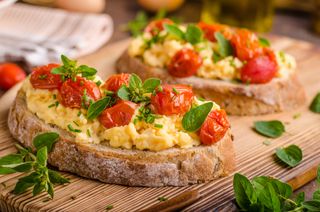 Great thing about working from home? No more boring lunch box lunches! You can really spend time creating something delicious and healthy. Head over to our food hub page for loads of inspiring recipes you could cook for lunch. If you actually quite like a quick sandwich or a bowl of soup, why not spend your lunch hour prepping for dinner instead? Get a fab playlist on and just enjoy the extra time you have to put thought into what you are cooking.
4. Declutter your space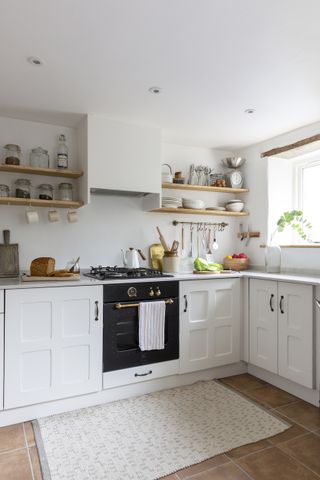 Because decluttering and cleaning really are good for the soul. Just pick one thing to focus on for a portion of your lunch hour (have some downtime too). It might be that you are finally going to sort out the messy drawer – you know the one with all the wires, the post that you never opened, the instructions for appliances you probably don't even have anymore. Or organise one kitchen cupboard – you might find a sneaky bag of pasta in there. You could also go through your makeup or cosmetics, culling anything that is out of date or that you don't use anymore.
Use Marie Kondo's decluttering tips (we're suddenly loving that woman again).
5. Video call a friend
Just in case you haven't spoken to anyone 'face to face'. Set up some lunch dates with your friends; take lunch at the same time and just sit down and have a chat, just as you would if you met for a coffee on your lunch break. We put together a list of the best social apps to use to stay in touch while social distancing so go and have a look at all the options over there.
Read more: