In a bedroom, the automatic window treatment choice seems to be curtains. And yes, that does make sense, they are soft and warm and you can get them with black-out lining – and they come in so many colours (we could go on). But of course, there are plenty of other options out there to explore before you commit to bedroom curtains. Blinds, shutters, blinds under curtains, window films – oh, the possibilitIes!
Here, we talk you through our favourite ways to style bedroom windows, and if you want even more bedroom ideas, don't miss our design gallery too.
1. Go for shutters – but choose dark ones over white for bedroom windows
Shutters are a really popular bedroom window idea and it's easy to see why. There's a wide range of styles over on Shutterly Fabulous, shown here is the full height option, and they come in a huge array of colours so you can match to suit your existing scheme. And while you may be tempted to choose white (which we love), don't be fooled into thinking they will keep out the light. They might offer privacy, but darkness is another thing – and that's what makes dark-coloured shutters a good bedroom buy.
If you have a large window they can be made to fit the size, and you can get complete coverage as a result. Use our guide to how to choose window shutters for more pointers.
2. Use curtains to turn a plain room patterned – but line them for darkness
If you are a fan of a floral print then what better than this fabulous large print Fiori design? Printed on linen for a soft vintage look, these curtains can be lined with a blackout or thermal lining to keep your bedroom at peak cosiness and great for a good night's sleep too. Keep them as the focal point of the bedroom and pull out colours from the design to accessorise with.
These are the best blackout curtains for light-sensitive sleepers.
3. Deep sleeper? Pick a light a breezy style for a dark bedroom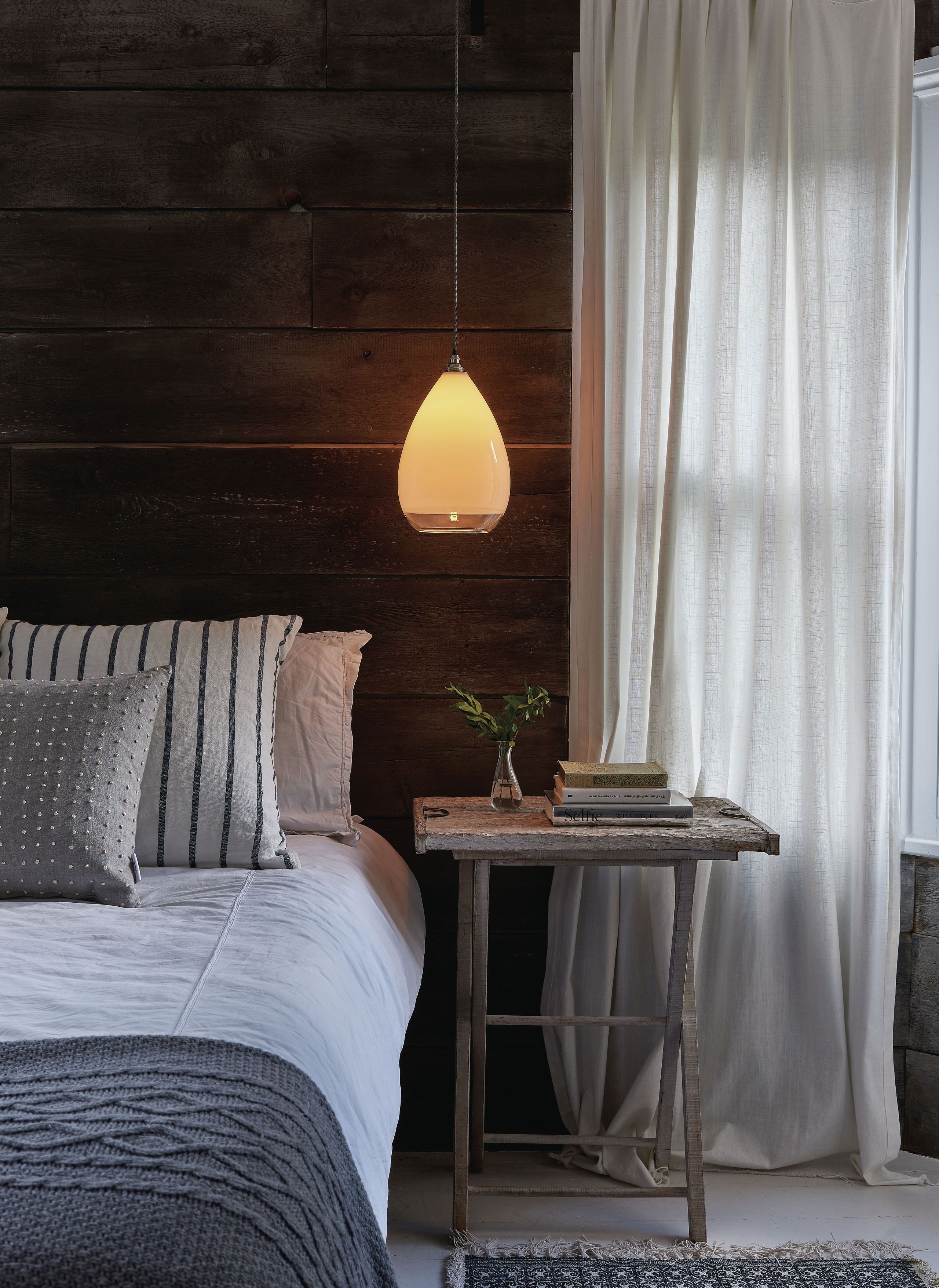 Some of us simply love the whimsical feel of linen curtains floating in the summer breeze... but more than that, if your bedroom is already dark, bulky curtains at the windows are just going to cut out even more light, even when they're open. So if you're not one to be woken early doors from the light streaming in during the summer then this pretty option is for you. H&M do a similar style - check out their 2-pack of linen curtains.
4. Keep it simple with roller blinds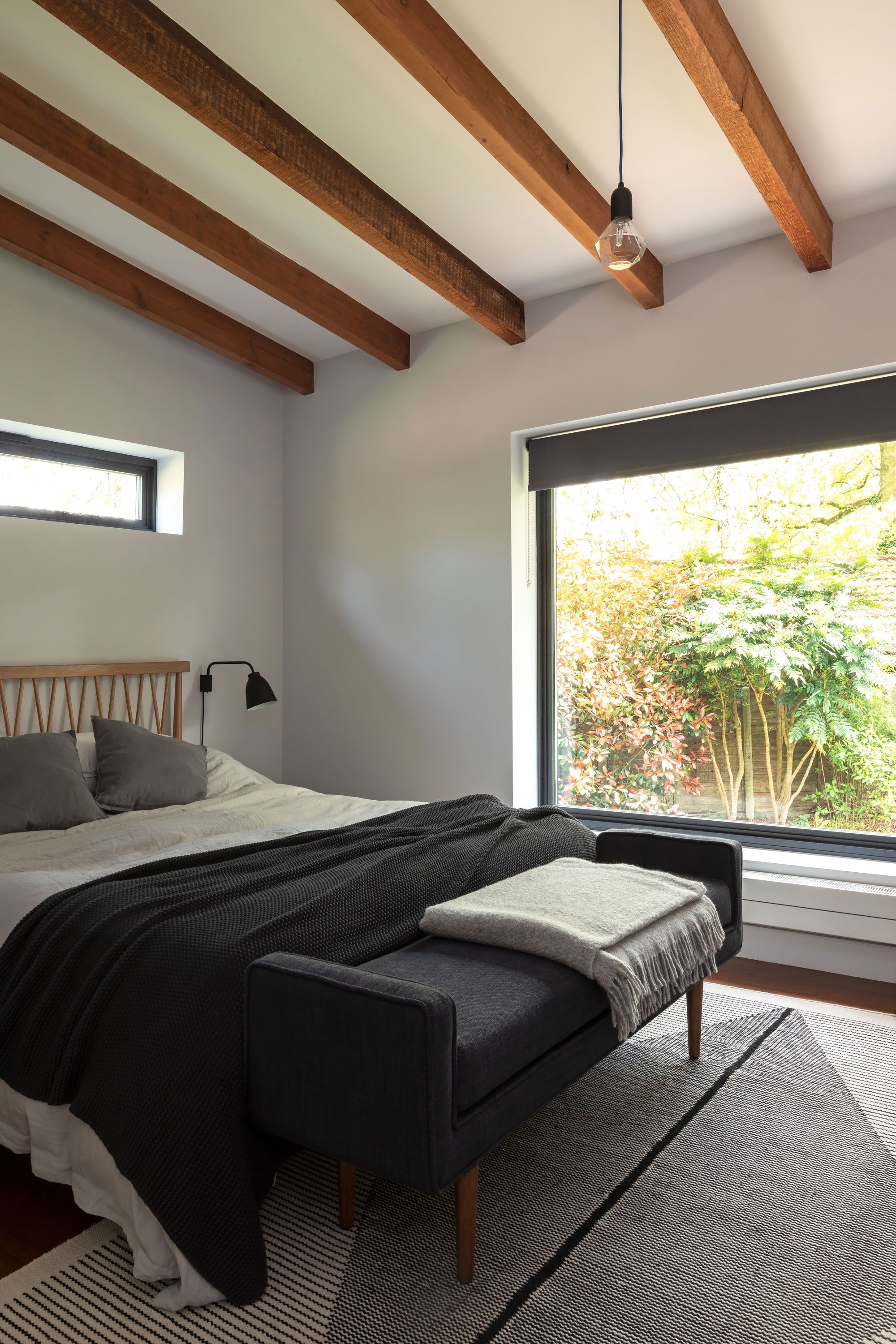 If your home is contemporary then fussy full on curtains and blinds will naturally not be your thing. Roller blinds are a great option, they're streamlined and don't impose visually on the space. Depending on the colour you choose they can be 'barely there' which is ideal if you're a modernist who wants to control the light and privacy in your bedroom – or show off a fabulous view.
Check out our guide to choosing roller blinds for plenty more advice and ideas.
5. Update your bedroom window by adding a new layer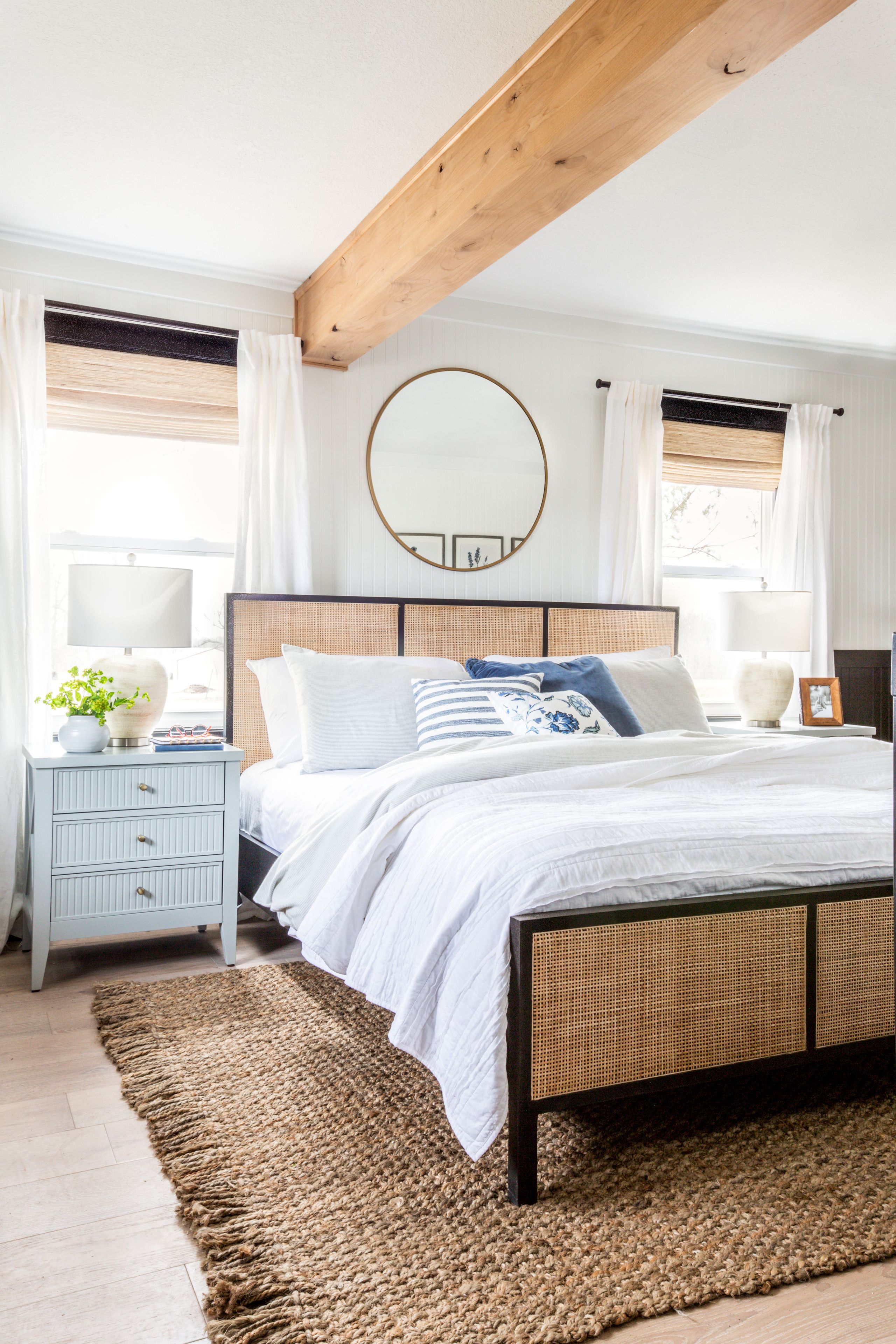 Already got blinds but fancy a change? Loving your curtains but not getting the light blocking qualities you need? Layering curtains with other window treatments, such as blinds or window film, will give you maximum daylight but privacy if you're overlooked. You needn't choose heavy curtains if you prefer a lighter look – why not layer a light cotton curtain with a heavier blackout option, such as Roman blinds, for the best of both worlds?
Our window film design gallery has lots of lovely ideas to browse – and don't miss our buyer's guide to Roman blinds for more info.
Read more: