Joanna Gaines and Walmart home décor are two phrases I never thought I'd hear in the same sentence, but fortunately for us, there is a first-time for everything.
See, Joanna Gaines — and her brand: Magnolia Home — is recognized for combining rustic with industrial or farmhouse vintage pieces. You'll spot one of the best dining room tables paired with a glam accent to elevate the style and give it a more modernized feel. Gaines is the queen of hi-low, and you know who else is? Walmart.
Walmart — and so many Walmart home décor items — can similarly achieve the same farmhouse-inspired aesthetic Joanna Gaines is notable for with one huge difference: it won't break the bank. Walmart's moderately priced furniture and home essentials are moderately priced, and the best part?
We found five Walmart home décor pieces that are dead-ringers for Magnolia's Homes'. Don't believe us? Continue scrolling to see.
1. This antique dresser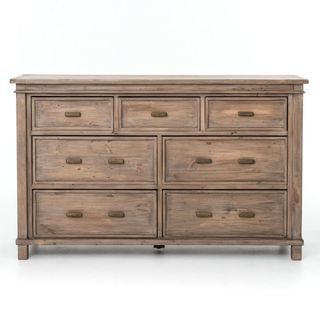 Walker Dresser for $1,399, at Magnolia Home
Traditional reclaimed pine, rough-cast brass hardware, and a sun-dried ash finish create a rustic storage solution in this Walker Dresser.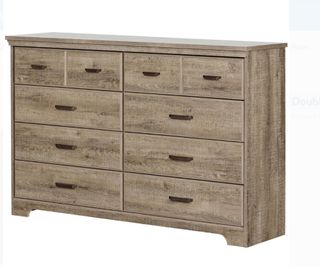 2. This gold-plated mirror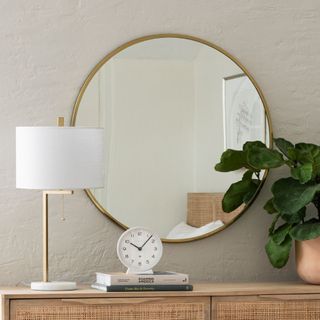 Payton Mirror for $168, at Magnolia Home
Ideal for an entry or bathroom, this large, round mirror features a polished brass metal finish for an element of modern elegance.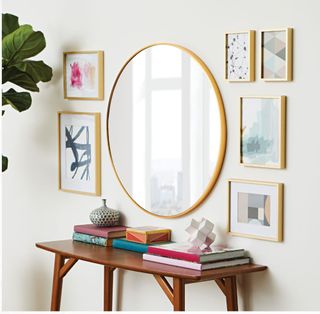 Better Homes & Gardens Gold Metal Round Wall Mirror, 28 Inch for $58, at Walmart
This choice features a thin metal profile that encases a 27.8" round glass mirror. With its glamorous appearance, it's ideal for your living room, entryway, bedroom, or hallway. At just a little over 11lbs., the gold finish mirror has a durable extruded aluminum frame making it lightweight and easy to handle.
3. This tripod floor lamp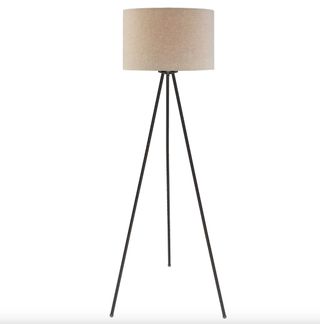 Tullio Floor Lamp for $125, at Magnolia Home
Featuring a sleek tripod design with a dark bronze finish and a neutral fabric drum shade, this floor lamp provides a stately silhouette and warm ambiance to any space.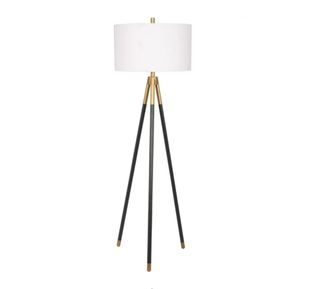 Gymax Modern Metal Tripod Floor Lamp l Was $79.99, Now $55.99, at Walmart
A trio of sturdy, wobble-free metal legs gives this lamp plenty of character. Top off the floor is a large white drum shade that complements the antique brass and bronze tripod body perfectly.
4. This gorgeously gold leaner mirror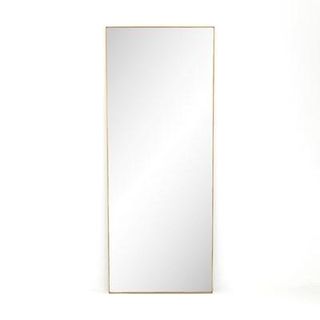 Sasha Floor Mirror for $899, at Magnolia Home
Modern and elegant, this leaner mirror opens any space in one easy lean. Its minimalistic, stainless steel frame features a polished brass or steel tone for a versatile finish.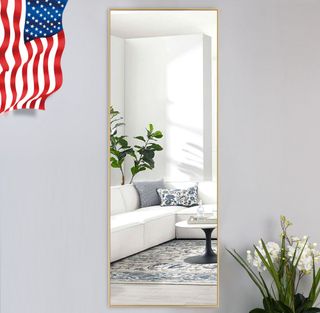 NeuType Full-Length Mirror starting at $139.99, at Walmart
A high-definition mirror that is suitable in any room when looking to create more lively imaging. Designed with multi-protective layers, this shatterproof film offers longer service life than traditional mirrors.
5. This rounded dining room table