Having a box room is the reality for so many of us – a room that's not quite big enough for a double bed, but not quite small enough to just write off as the unuseable room where unwanted stuff just seems to end up.
It's a useful space, it's just knowing what to do with it – but never fear, as there are some great spare room ideas out there. So we have created a gallery of ideas to get you inspired, whether you want to keep it as a bedroom, turn into a home office or even transform into a second bathroom, we have covered all the options here...
If you are set on keeping your box room as a bedroom, be sure to check out all of our small bedroom ideas too as you'll find plenty of inspiration over there.
1. Pick a daybed for your box room
Sofa by day, bed by night, a day bed is the perfect buy for a box room. Fitting a double bed into the space is probably a no go if you still want room to be able to move around – but a day bed means you can quickly switch from compact sofa into a double bed when you need to.
We have always been big fans of the Hemnes day bed, it's an Ikea classic – looks cute but is also so practical because not only does it pull out into a double bed, there is also space built in to store that second mattress and drawers to keep your spare bedding.
2. Be clever with your box room furniture
In a box room, floor space is at a premium, so anything you can get up off the floor and on the walls do so. Switch a bedside table for a bedside shelf, wall mount your bedside lighting too. And take note from this stylish space, and rather than choose a bulky bed with a full on headboard, pick a platform bed and just DIY a headboard with your cushions instead to save that precious space.
Check out more DIY headboards in our full gallery for plenty more ideas that could work in a box bedroom.
3. Turn your box room into the perfect home office
It's time to stop working from your soft office (i.e your bed or your sofa) and make the space for a home office. The box room, no matter how small is ideal – all you really need is a small desk and an office chair right? Pop up shelves for storage to save on floor space and hang some prints to give the space some personality, your back is going to thank you for this!
Check out all our small home office ideas in our full gallery.
4. Need extra clothes storage? Use a box room as a walk in wardrobe
If you don't need an extra bedroom but do need extra space for storing your clothes, why not turn your box room into a walk in wardrobe? Sounds extra, we know but it doesn't have to be a big expense, all you need to do is line a wall (or two) of your box room with a storage system to make the most of your space.
Ikea have some really affordable systems that you can customise to your space and what sort of storage you need. Find more inspiring dressing room ideas in our gallery.
5. Use a box room as garage storage
No garage? No problem. A downstairs box room can easily be used instead of a garage for storing bikes, tools, garden furniture, Christmas decs, unwanted gifts from the in-laws that you have to keep so you can drag out every time they come round. The key is to make the space stylish as well as practical, somewhere you won't dread going because it's like a black hole where camping equipment goes to die.
The right storage is key to this so be sure to check out our garage storage ideas too.
6. Transform the tiniest of box rooms into a cloak room
If your box room is more of a box... space than an actual room, think practicality and turn it into a small second bathroom. This is especially handy if it's on the ground floor and could even add value to your home too. We love the wallpaper in this bathroom – a lesson in how to decorate boldly in a small space!
7. Or make use of it as a utility room
Again, a utility room can add value to your home and is a great use of a box room. They are also a great place to store coats and shoes too, so can declutter the rest of your house, giving you more room for the less practical, more stylish things in life. If you are designing a utility room from scratch, check out our full guide for everything you need to know.
8. Create a snug in your small space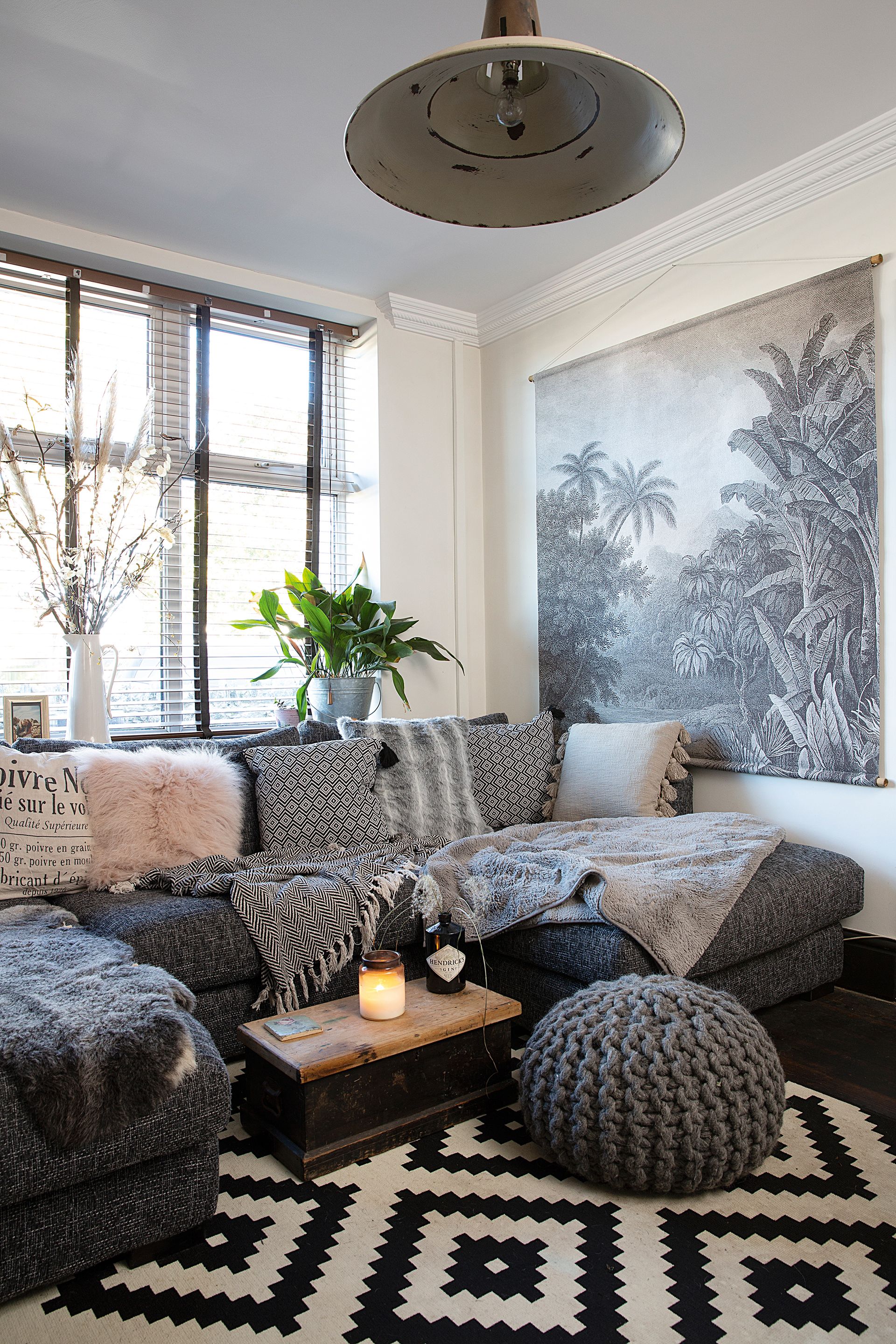 A snug is an ideal use of space if you have children or teens who like their own space to watch TV, chill out or have their mates over. Pick a sofa bed rather than just a sofa so you can double it up as a spare bedroom should you need to and decorate with plenty of cosy, soft furnishing so the space lives up to its name.
You can check out our small living room ideas gallery for plenty of ways to style a snug.