A DIY-lover has taken a basic white cabinet from IKEA and transformed it into beautiful storage. The finished cabinet, painted in a gorgeous Farrow & Ball duck egg blue, now looks far more expensive than it really was.
Not only does it create an additional surface for faffing with decor pieces - and somewhere to store vases and candles – but it also conceals her kids' toys. This hardworking piece of furniture really is one of the best IKEA hacks we've seen this year.
Before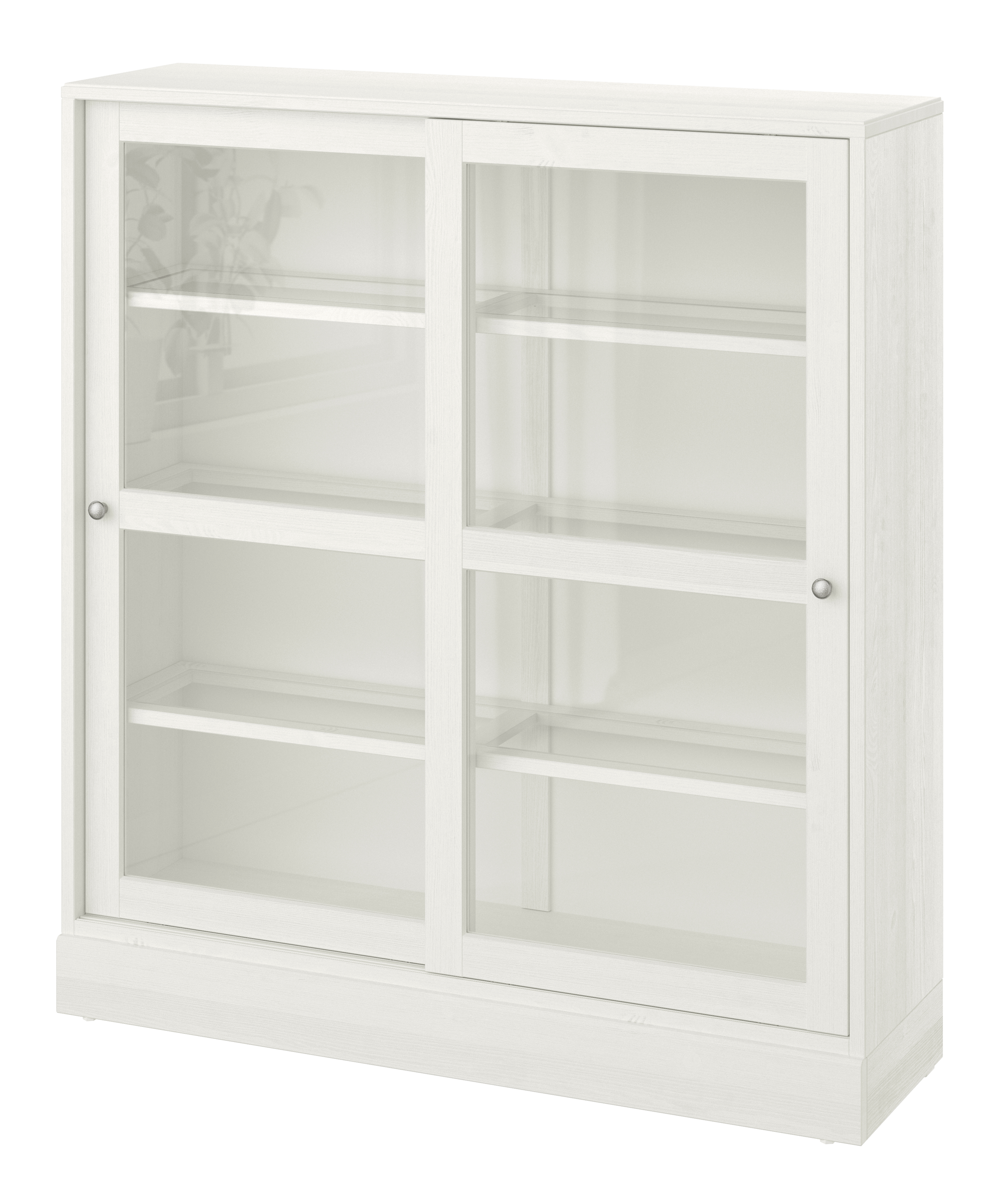 Jen, who shares her decorating ideas and DIY projects on her Instagram account, @crack_the_shutters, told us how she did the HAVSTA hack and what motivated her.
'I decided to take on this hack as I wanted some new storage for the living room,' says Jen. 'I wanted something that provided good storage to hide the kids' board games and paraphernalia but also one that had some glazing so could be a pretty display cabinet too.'
So, she decided to transform the Havsta unit, from IKEA into a multifunctional item for the living room. It just goes to show that kids' storage ideas can be sleek and stylish, with colorful toys stowed away so as not to ruin a more adult evening vibe.
After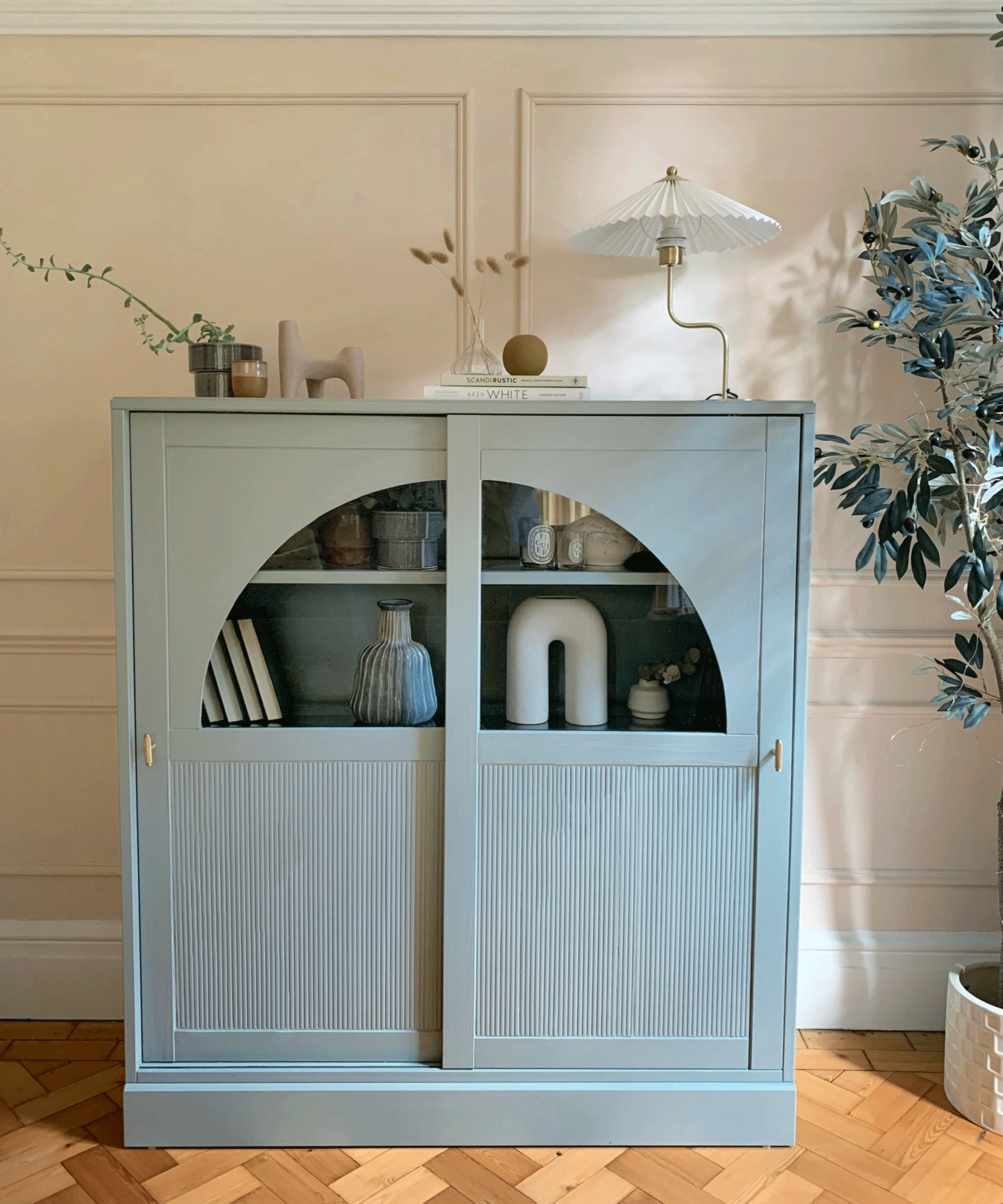 Jen started by measuring out and cutting two arched sections of 6mm thick MDF. She used No More Nails glue to attach the MDF to the top glazed section on both sides.
'I then used reeded decorative moldings which I cut to size and used No More Nails to stick it to the bottom section of the glazed unit,' says Jen. She then caulked along all of the edges.
Next, Jen gave it all a light sand and primed it with Zinsser Bin primer, on Amazon, before finishing with two coats of Farrow & Ball eggshell in Pigeon. The final step of this HAVSTA hack was to add the hardware.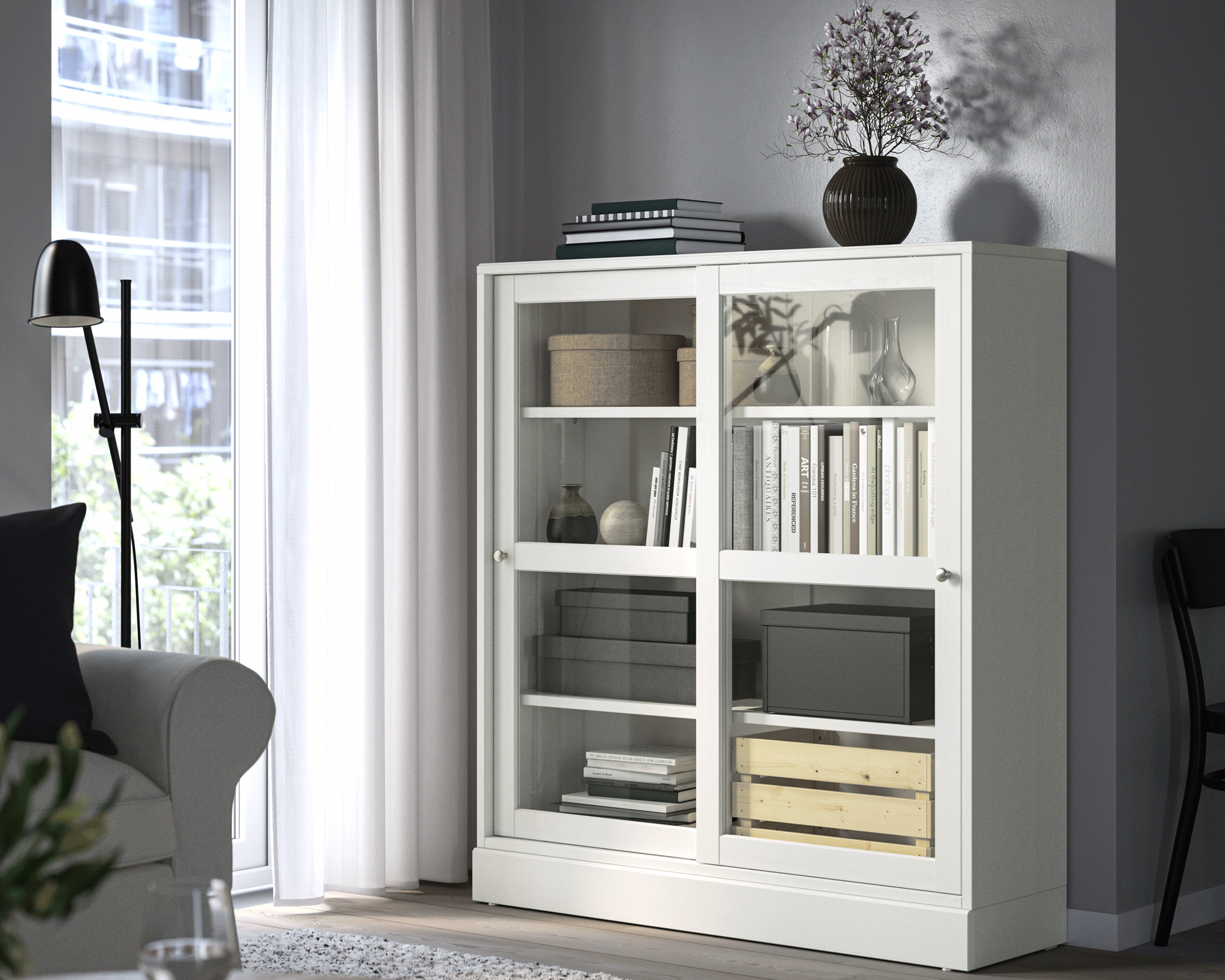 Jen opted for T-bar brass knurled handles from Plank Hardware. Feeling inspired to try out something like this over the weekend? Us too.
Jen's clever living room storage idea got a lot of love on Insta. 'Fantastic hack!! Absolutely love it!!' wrote interior designer Nicki Bamford-Bowes. 'The arches 😍😍 fave one yet!' said another.
We think this is a great solution for keeping a busy living area tidy, with a decent amount of cupboard space. The arches, moldings, and curated decor pieces on top, like the stunning lamp, take our attention away from the fact it's a functional storage cabinet – ideal even as toy storage...