Let's be honest: It's Wes Anderson's world, and I'm just living in it. Or, at least, I wish I was. With Wes' next movie (yes, in my mind we're on first-name terms) due out in a matter of weeks, the trailers for Asteroid City are a colorful reminder that there ain't no aesthetic like a Wes Anderson aesthetic. Saturated colors! Retro influences! Quirky details! General cuteness! I want it all!
So, I have set about creating my own li'l Grand Budapest Hotel-inspired world at home, even if my studio apartment is about as big as Zero's room. With small touches like a vintage phone here, a lick of pastel paint there, and a smattering of home accessories in dreamy color palettes, fans of the director can give their pad a sprinkling of his signature magic without spending big bucks.
Here, I've picked out a mixture of quick product recommendations that you can easily incorporate into your space, alongside some design ideas that come straight from the man himself and have actually been used in his movies. Whether you're a mega fan or just a pastel girlie, hope you love my Wes Anderson decor ideas.
1. Throw it back with vintage accessories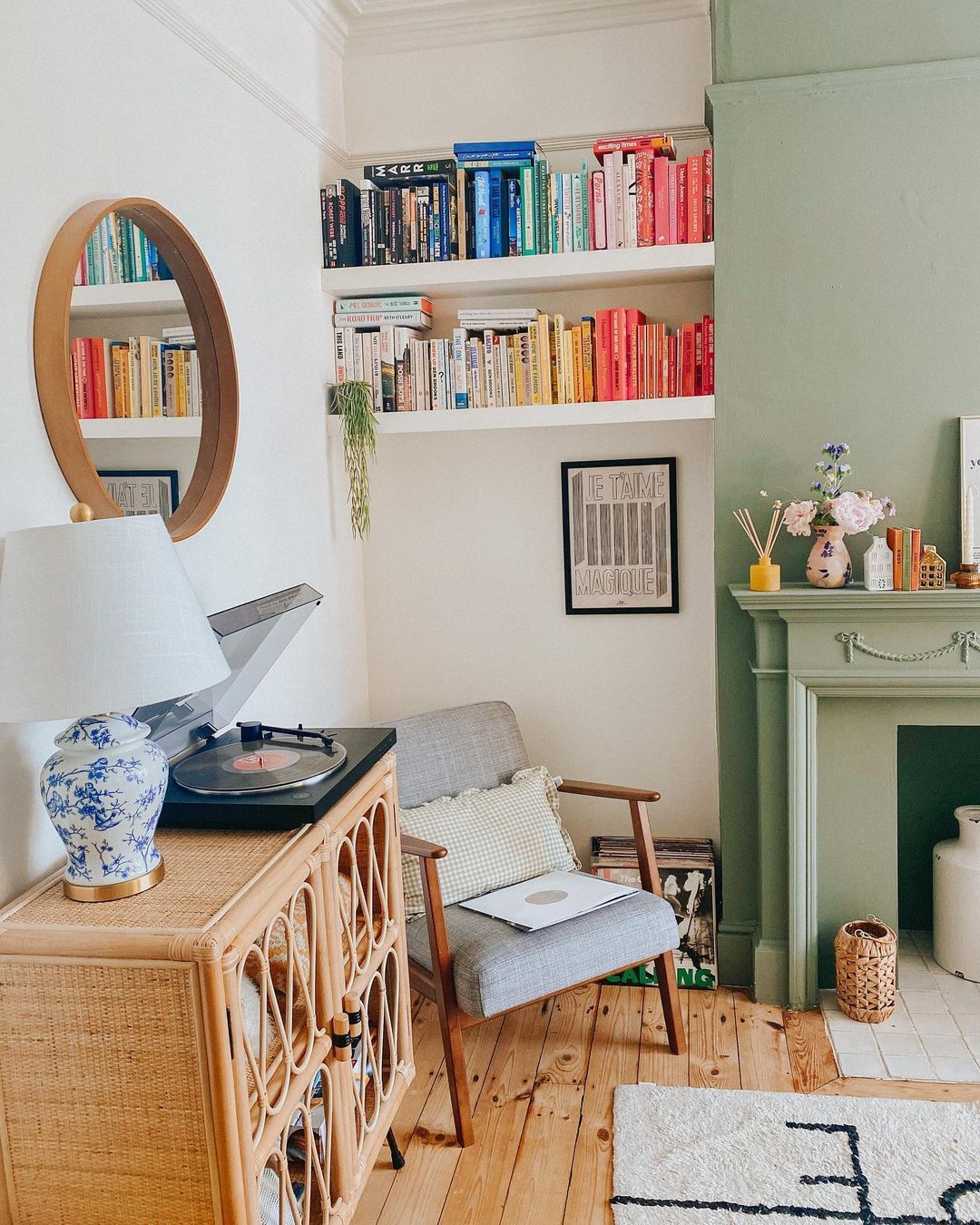 Wes Anderson's movies transport us to a different time. Now, what that time is, is not always clear but, for sure, it's in the past. Moonrise Kingdom is giving serious '60s vibes, while The Grand Budapest Hotel is about the early 1900s, and so you'll see retro and vintage props all over the sets. Turn your place into your very own Wes Anderson set with some super easy nods to eras gone by, either with decorative accessories or reimagined modern-day products. For example, this pink vintage phone would look adorable sitting on your WFH desk, or embrace the old ways with an actual vinyl player. They say it sounds better, anyway!
2. Commit to a pastel color scheme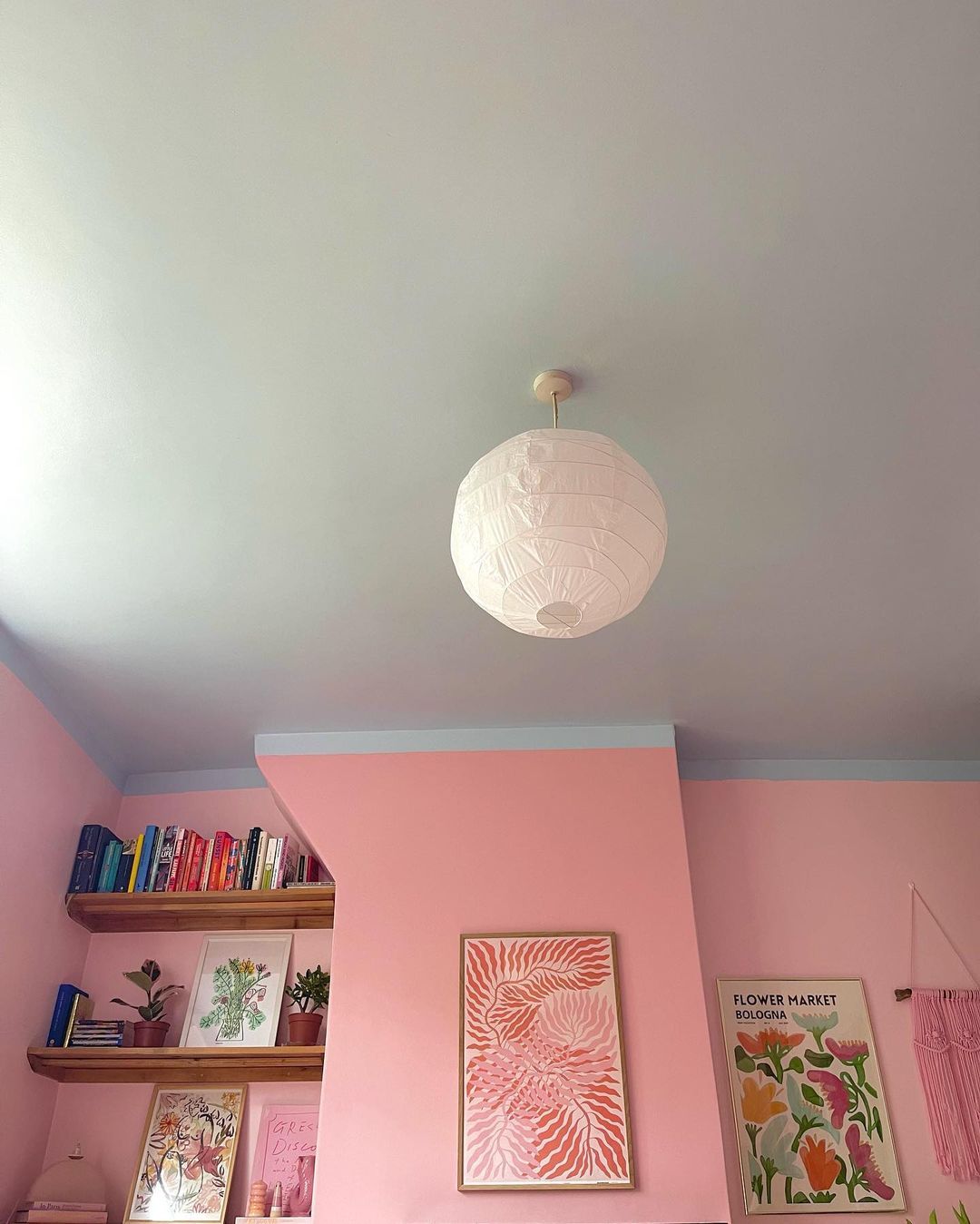 The easiest way to give a room a complete makeover is with a coat of paint. If a transformation is what you're after, then listen up, girl, this is it. Painting a whole room can feel like a lot of effort, though, so what about painting just one wall as a feature, or even the skirting boards, door frames, or ceiling? More people are experimenting with how we use paint and there are no wrong answers!
When it comes to picking a color that screams Wes, the key is to opt for playful, bring hues. Think of your favorite movie and I'm sure there's a color attached — for Fantastic Mr Fox it has to be a 70s-inspired mustard yellow, for me The Darjeeling Limited is all about jade green. Finally, my favorite, The Grand Budapest Hotel is pink and baby blue, just like Mendl's chocolate boxes. This was actually the inspiration behind my own living room makeover, with a blue ceiling like the ribbon! Cute, right?
3. Style with symmetry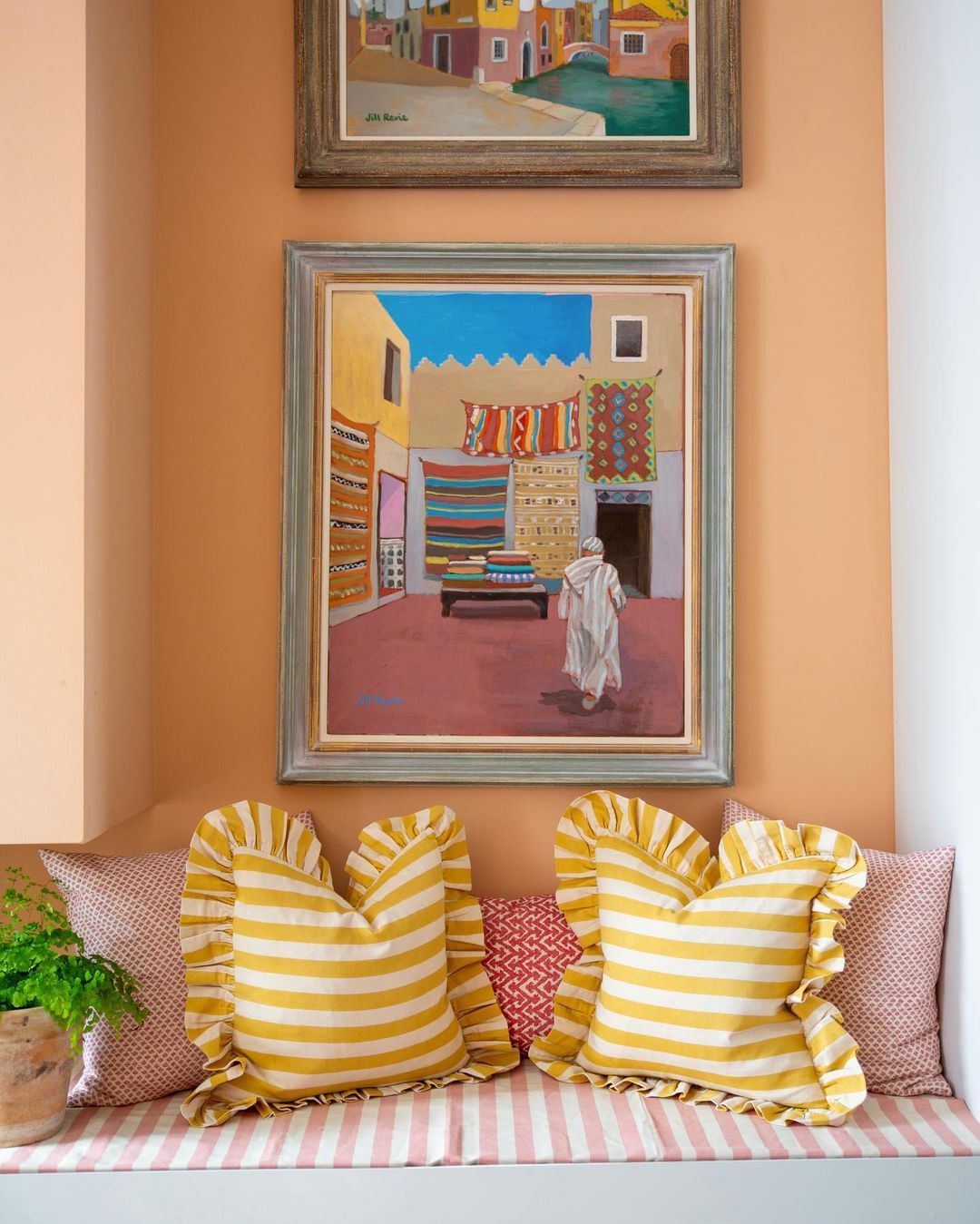 Wes Anderson's movies have a fairytale feel because nothing looks quite like it would in real life. There are so many ways Wes does this, but one of his well-known techniques is using symmetry. He often matches one side of the frame to the other, whether it be furniture, people, or buildings.
You can do this at home, too, by picking two matching accessories and lining them up in a way that doesn't seem natural — it will make your pad look a little kooky but in a good way.
My go-to ideas are a pretty pair of cushions placed next to each other on a sofa, two vases with a single flower sitting together on a shelf, or two matching picture frames in the middle of a wall — filled with pictures, of course! It's about breaking away from the picture wall or loads of throw cushions and being intentional about your positioning.
4. Channel Wes in your tablescape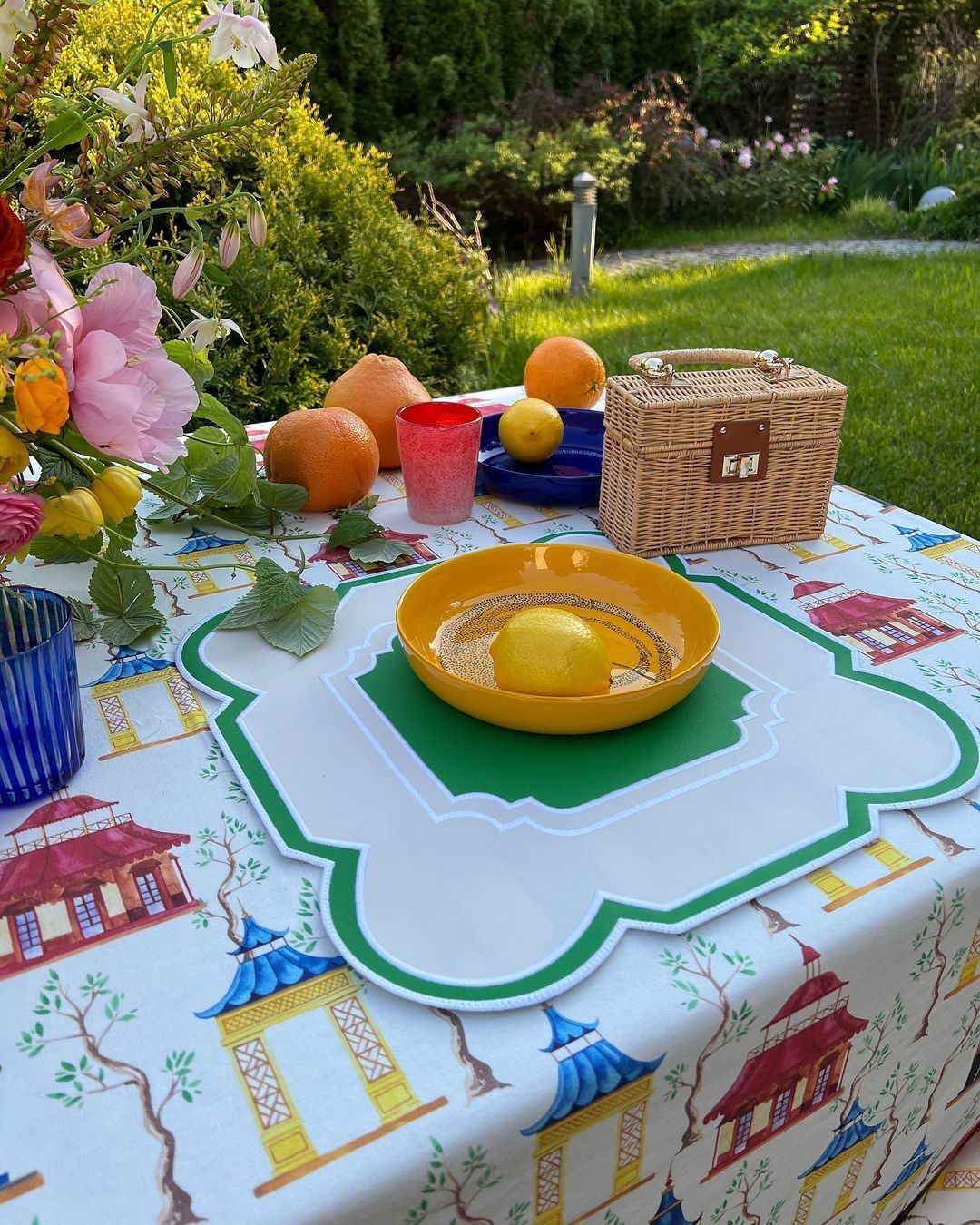 You know, sometimes there isn't time or budget to paint a wall, hang new pictures, or get a new lamp. But, a way I like to have fun with my decor without really changing anything in my apartment is tablescaping. It takes no time and makes dinners at home feel extra special, just with a new set of placemats or wine glasses.
Once again, playful details are key here. Stay away from hard lines or sleek design and pick pieces with a scallop edge or wavy pattern. You can complement a new purchase with a bunch of flowers separated into bud or jam jars down the table (which means you can still see your roomie or guest!) and some candles in a matching color.
5. Add an accent chair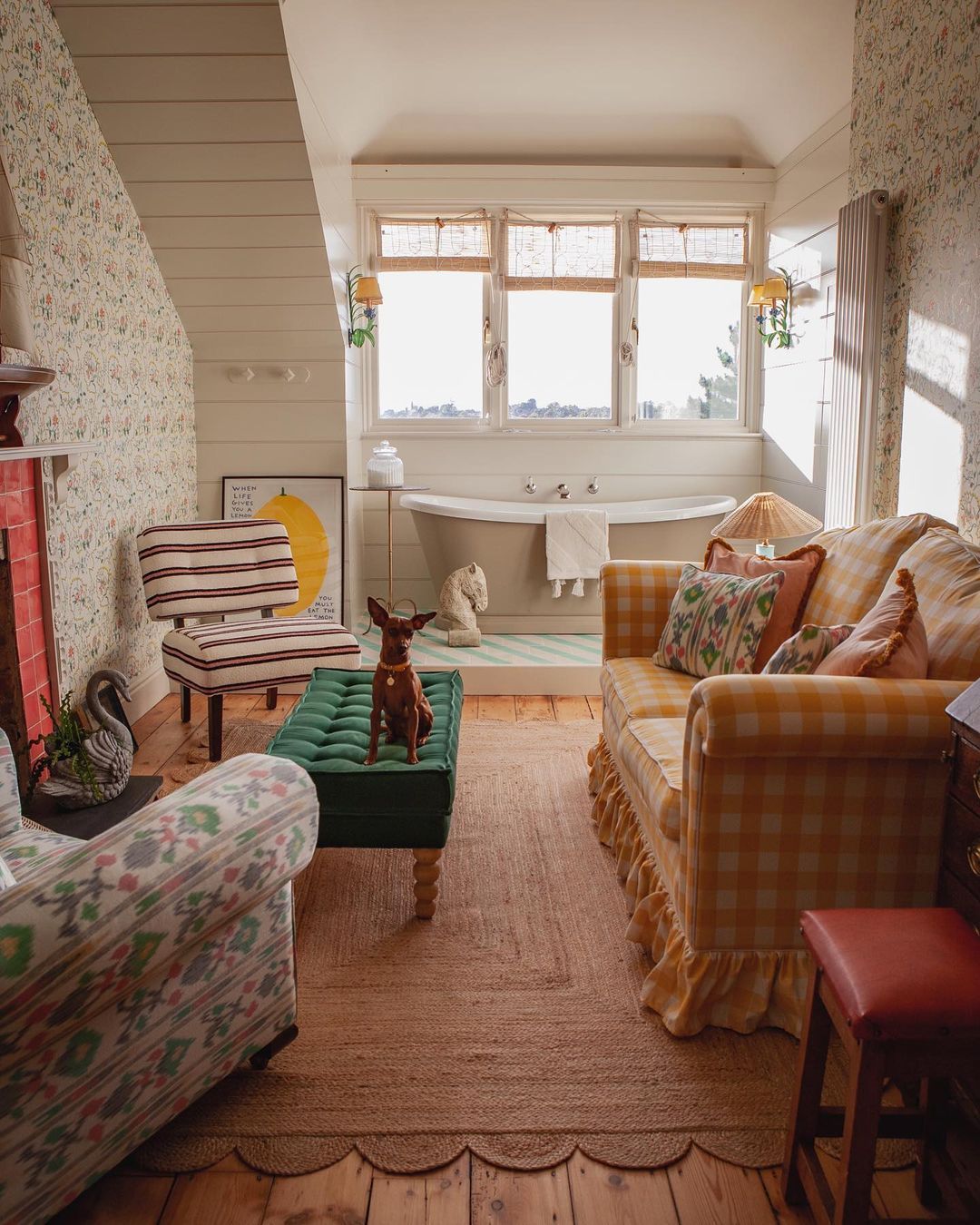 I love using an accent chair in a space because it's a way to bring in a fun color or pattern without disrupting the rest of the room. With one chair, you can give your place a whole new feel and an injection of newness. Plus, who doesn't love having their own book nook to curl up in (read: scroll nook, as I continue to feed my TikTok obsession!).
When it comes to doing this Wes style, I suggest choosing a retro and vintage armchair, preferably from a charity or thrift store for an authentic look, and it's less money, too. French bistro chairs are giving The French Dispatch, a pink velvet boudoir chair would look at home in The Grand Budapest Hotel and mid century styles are saying Moonrise Kingdom to me. I've found a couple of ideas to inspire you, especially the adorable old-fashioned cinema seats which I think Wes would love.
6. Let there be light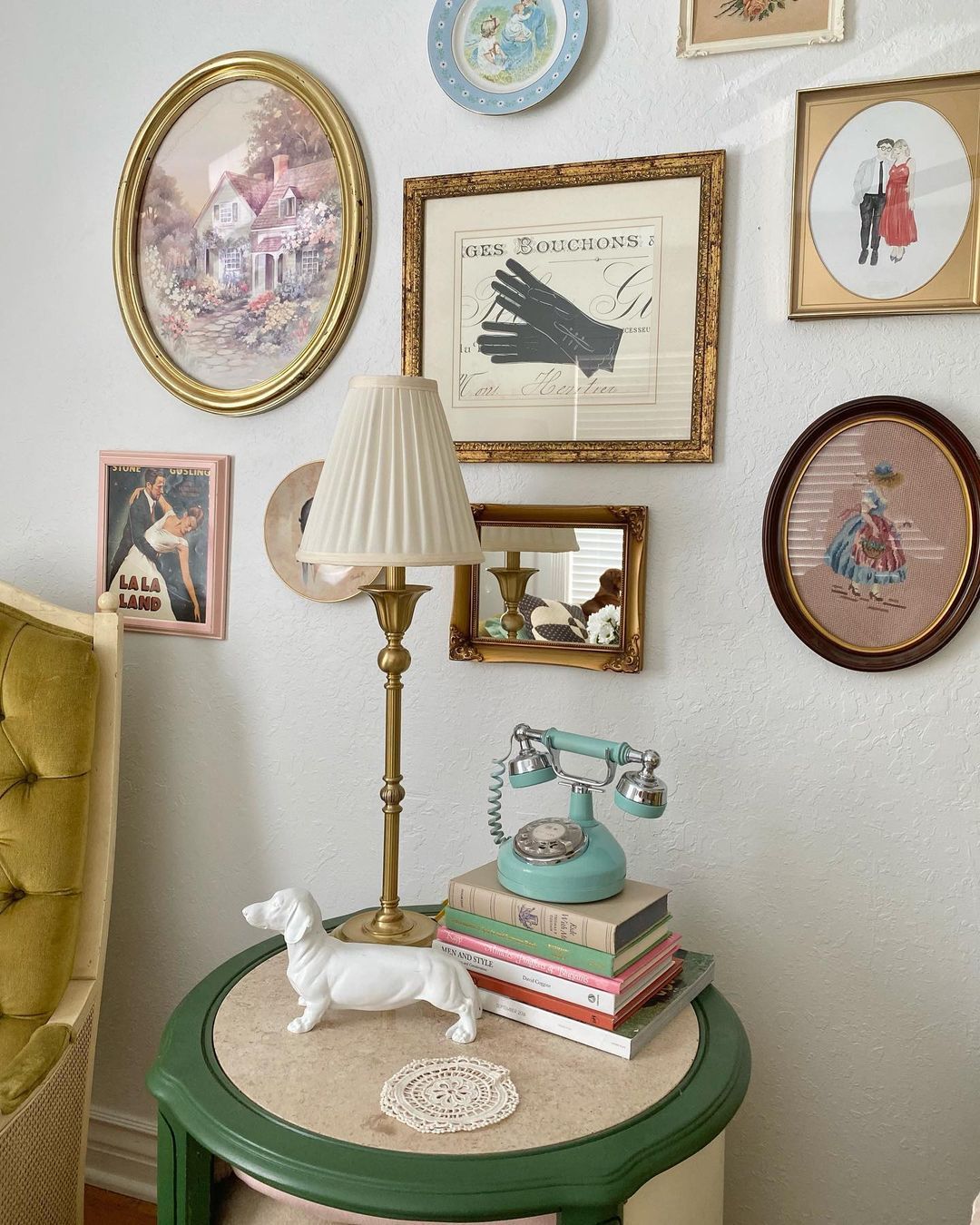 Lighting is one of the most important features of an interiors scheme — basically, it can make or break the vibes. Rule 101 of lighting is never to use the overhead ceiling light and instead, build a soft, cozy glow with little lamps dotted around.
Any of these lamps would look hella cute in a living space or bedroom no matter what your style, but with vintage and retro influences they're also perfect for Wes Anderson fans. From a classic anglepoise for your desk to a 60s dome lamp that would look great on a bedside table, these picks will last long after Asteroid City has finished its theater run.
7. Pay homage to the master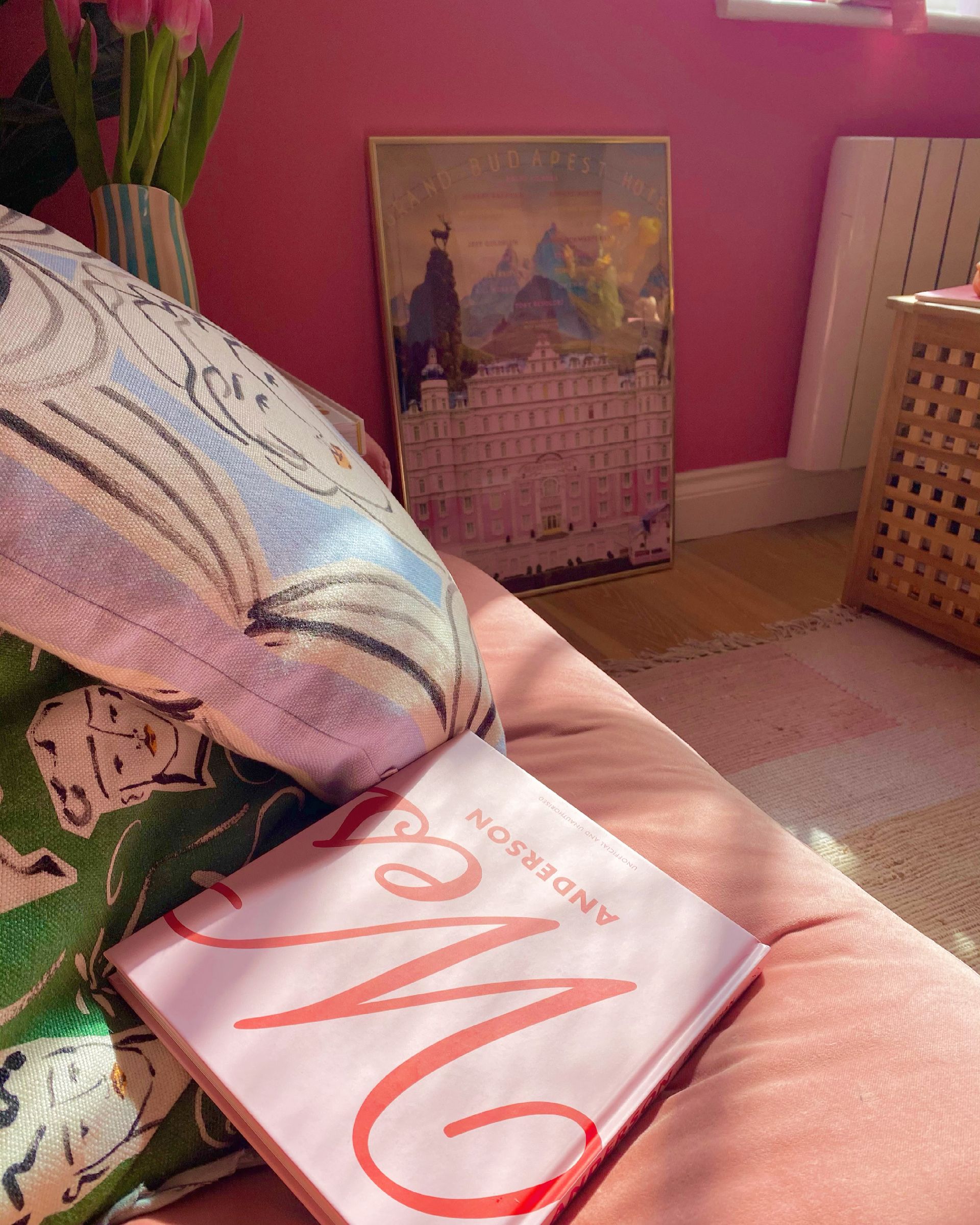 Similar to Wes' love of symmetry, he also uses repetition to give his scenes a kooky edge. You can do this at home, too, by layering up home accessories in a way that doesn't feel the norm.
The best way to do this is by styling a shelf or the top of a dresser and picking an item you like, and then multiplying it — it's that easy! A line of colorful books, a series of matching vases, perhaps even your prettiest cocktail glasses displayed in a row. I love the way influencer, Karoline Herr, has styled her shelves and taken it to the next level with a ombre look.
8. Repetition, repetition, repetition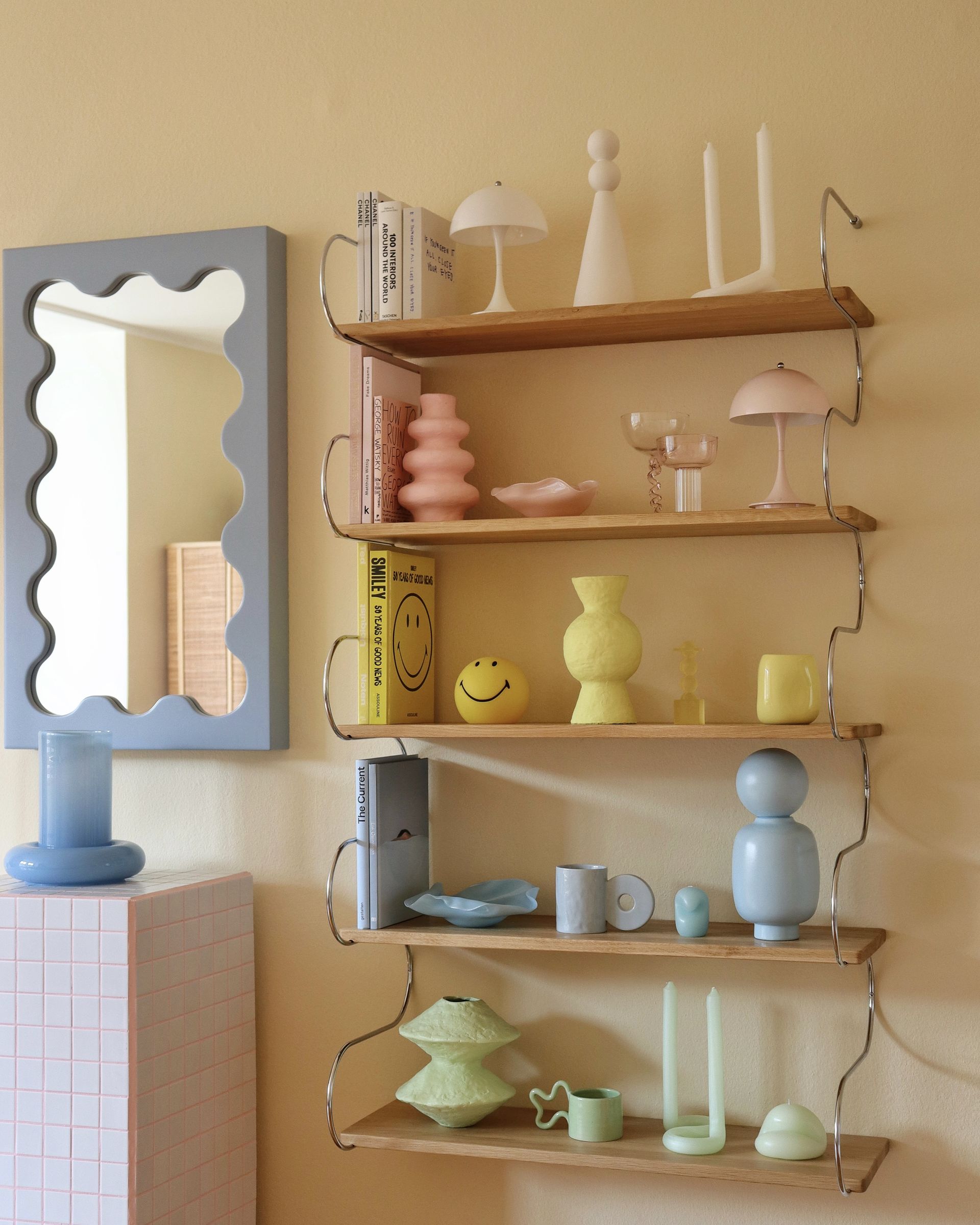 Wes Anderson's movies are so loved that many mega fans have recreated their aesthetic in artworks, books, and crafty creations. Etsy is full of them and here you'll find everything from illustrations of The Life Aquatic to tiny buildable buildings from the sets. If you're looking for a super quick way to get some Wes magic in your life before Asteroid City comes out, just pick some memorabilia that makes you smile!