A good looking house number plaque that reflects your home and personality is a must-have buy (and it'll help the postman find you, too). We've gathered our favourites – they're ideal for the front door, the front wall or the front gate.
What to consider when buying a house number? Material: if your house number is exposed to the elements, a hardwearing, weather-resistant material is essential. Colour: if you're adding a new front door or painting your front door, for a smart look, match the colour to your house number plaque. And remember, the brighter the colour, the easier it'll be for friends to find your house. Style: ensure you choose a house number plaque which reflects the style of your home. A large black floating square may not be quite right on a country cottage...
When you've picked your favourite house number plaque, get more garden ideas at our dedicated page.
1. Pick a pretty pattern
Go for an elegant print and striking monochrome to make your number pop. This house number plaque design would work well on both modern and traditional homes.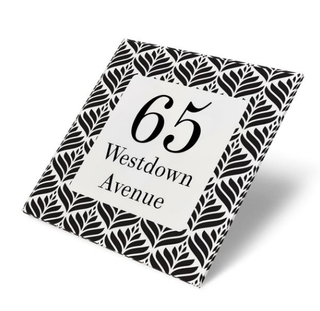 2. Go for a rustic looking house number plaque
Perfect for a country cottage, a painted wooden house number plaque sets the tone for a handmade home.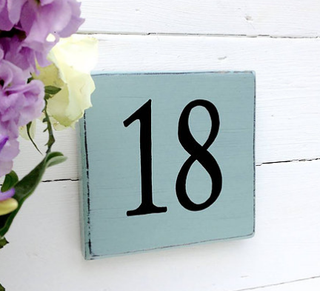 3. Think pink for contemporary homes
Be bold with a strong architectural aluminium design – the postman definitely won't miss this one.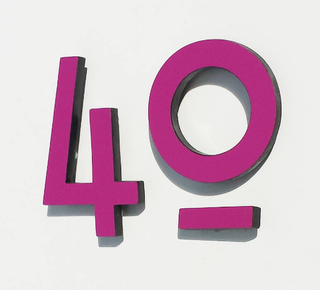 4. Brighten your exterior with sunshine yellow
What better a way to say 'welcome home' than with this cheery shade? The bright colour paired with a classic font would be a fun addition to a townhouse.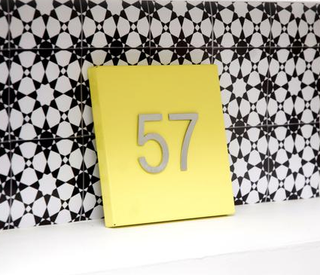 5. Choose French chic
Embrace French style with this timeless house number plaque design, ideal for contemporary urban pads and country cottages alike.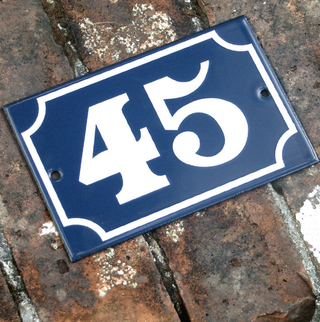 6. 1930s semi? Go for an Art-deco inspired house number plaque
Perfect for a pre-war house, you know there's a stylish home waiting behind this door. The warm metal looks great against a darker shade of door.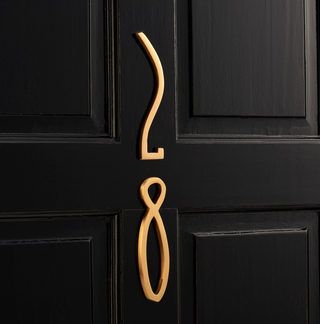 7. Find an eye-catching design
Think outside the box with this quirky house number plaque.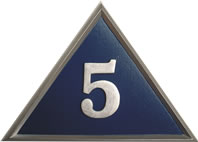 8. Look sharp in a contemporary setting
This ultra-modern house number plaque is perfect for a contemporary home.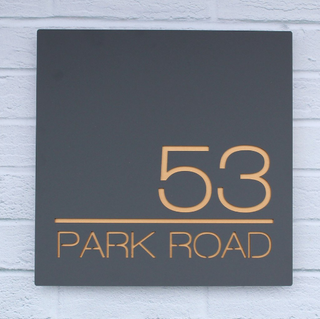 9. Keep things simple with slate
Nothing fussy here, just simple pared back numbers.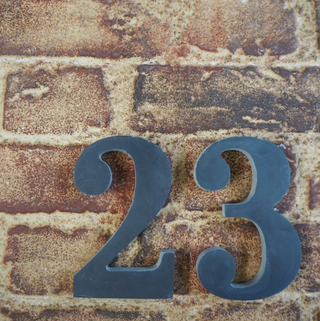 10. Bright and beautiful – and unmissable
Your home will not be missed out with this 30cm long sign!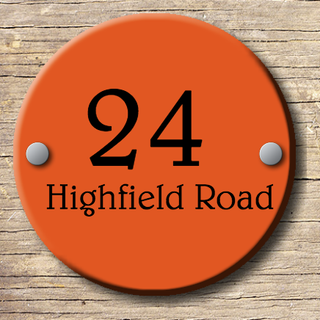 11. Traditional oak for trad homes
This classic design adds character and warmth.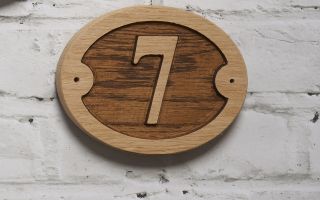 12. Don't be missed – go larger than life
Sometimes bigger is better and these large numbers are just the ticket.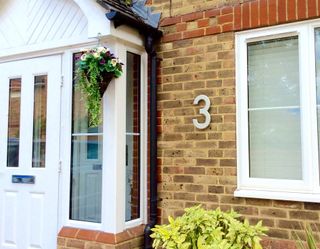 MORE WAYS TO UPDATE YOUR EXTERIOR: