A good night's rest doesn't require a nightstand. Alternatives, in fact, are growing in popularity and turning tried and true rule-followers into converts. Think you're willing to give something new a shot?
Though you have permission to put whatever you want next to your sleep sanctuary, design experts are in favor of a few finds that have been making the rounds on FYPs and beyond. Now's the time to take note.
If you're interested in exploring the best nightstands out there that'll revamp your small space, we have you covered. Cheers to some shut-eye — and whatever you end up deciding to use next to your bed. (Those trunks!)
Nightstand Alternatives: Quick Menu
6 trendy nightstand alternatives we love
Why you can trust Real Homes Our expert reviewers spend hours testing and comparing products and services so you can choose the best for you. Find out more about how we test.
We all know the importance of a good bedside table, but if the traditional options out there aren't appealing to your design senses, don't sweat. There are a number of different swaps you can make that will still hold all your nightstand essentials but aren't your run-of-the-mill tables.
1. Floating nightstands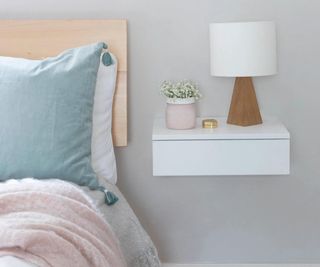 Can't scrounge up enough floorspace to plop a nightstand? Well, have you checked the wall? (No jokes here, friends!)
"Use vertical spaces wisely," advises Artem Kropovinsky, an interior design expert and founder of Arsight. "Wall-mounted shelving can elevate a room's design while providing necessary storage without crowding the floor." And we'll admit: a floating bedside table does look awfully chic, don't you think?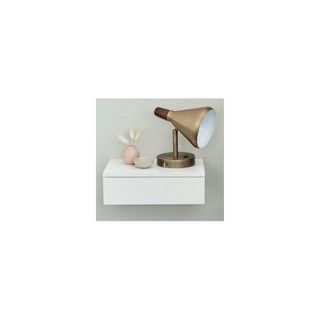 Solid wood
Price: $152.75
Size (in.): W11.8 x L7.8 x H3.9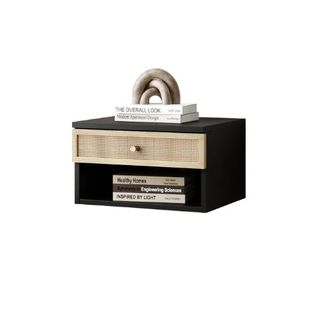 Rattan details
Jackson Modern Floating Bedside Nightstand
Price: $69.99
Size (in.): D13 x W16 x H9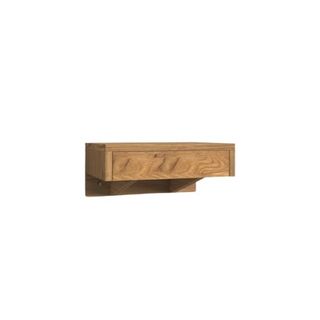 Rustic
Callison Solid Wood Nightstand
Price: $119.99
Size (in.): H7.1 x W15.8 x D11.8
2. Bedside shelf or caddy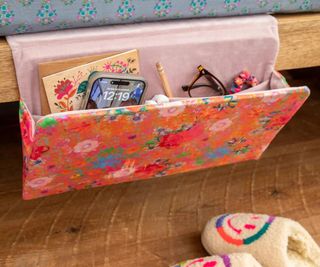 When it comes time to set up shop in a dorm, there are some non-negotiable items: a comfy bed, a sturdy desk, and, of course, a mini fridge. Nightstands typically go unnoticed on college campuses, so it's important to have a bedside caddy of some sort to keep your cell and other important trinkets in check. And heck, even if your graduation day was — well... let's not say when — you'll still appreciate this little extra support next to your pillow.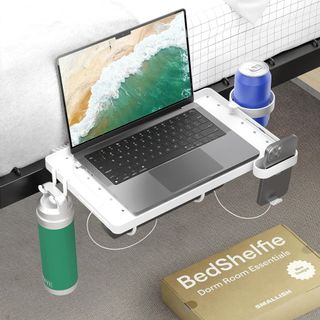 Ideal for college
BedShelfie Dormessential Bedside Shelf
Price: $39.99
Size (in.): H10 x W2.5 x D15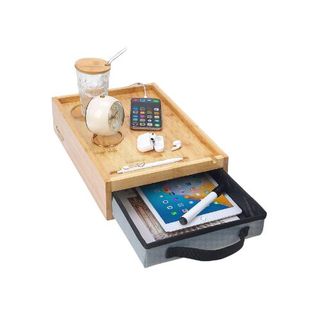 Eco-friendly design
Yamagahome Bamboo Bedside Shelf
Price: $52.99
Size (in.): D14.5 x W10.23 x H5.9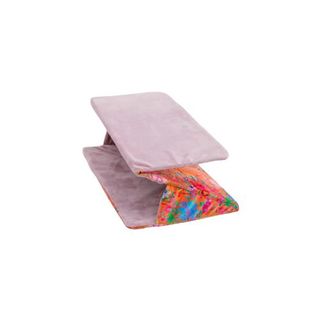 Floral design
Price: $29
Size (in.): H9 x W15
3. Ladder shelves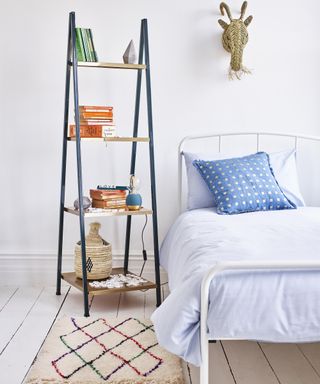 A nightstand is a valuable piece of real estate, especially when you have a lot of trinkets. Of course, your phone/alarm needs to be close by, but you don't want to forget about that adorable picture with your partner, that mushroom lamp, that new book you're reading, that cute planter and succulent, your moisturizer, or... you see where we're going with this.
"Opt for tall dressers or stackable organizers to utilize the often overlooked vertical space in your bedroom," suggests Mark Buskuhl, founder & CEO of Ninebird Properties.
If your goodies start to pile up, you're going to be forced to look up. Everyone is emphasizing the importance of vertical space, yet somehow it seems to be discounted. Taylor Swift isn't wasting any blank spaces, and neither should you.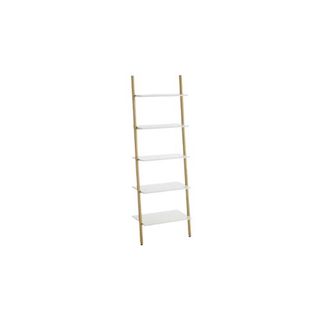 Choice of two colorways
Price: $94.99
Size (in.): H73 x W25.2 x D13.4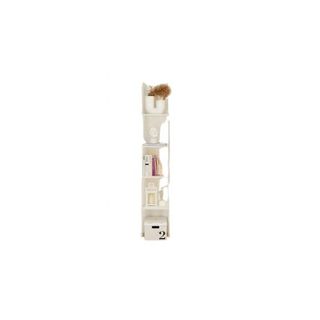 Perfect for ornaments and books
Umaiza Ladder Storage Bookcase
Price: $58.99
Size (in.): H70.87 x W12.9 x D9.1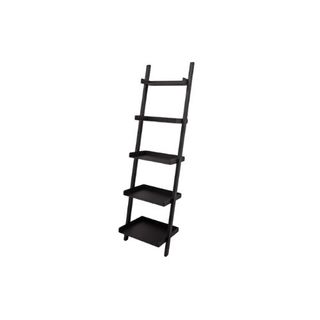 Water-resistant MDF
5-Tier Wood Ladder Bookshelf
Price: $62.71
Size (in.): D14 x W18 x L66
4. Stools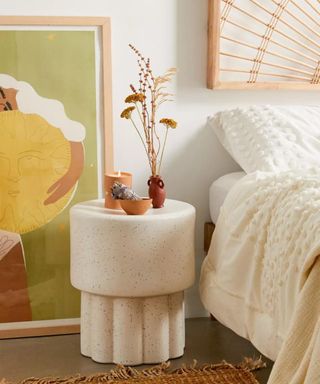 While stools make for fun accent pieces, why not give them a bit more of a serious responsibility in your room? Substitute your nightstand for one and have fun creating a personalized zen space that keeps your necessities in place.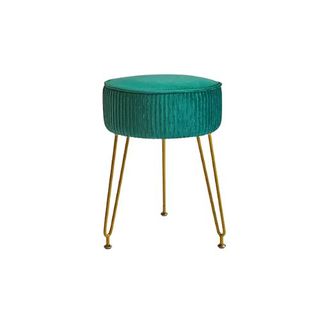 Compact design
Velvet Round Footrest Stool
Price: $26.99
Size (in.): D11.8 x W11.8 x H17.7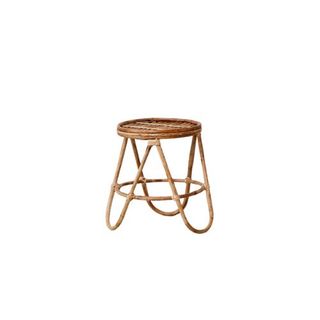 Bohemian aesthetic
Price: $59
Size (in.): L15 x W15 x H17.3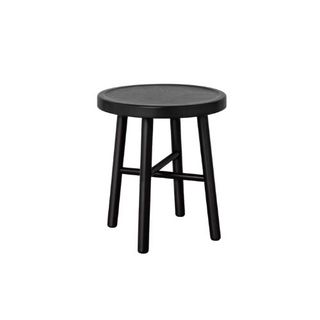 Solid rubberwood design
Price: $69.99
Size (in.): H18 x W16 x D16
5. Storage trunks or ottomans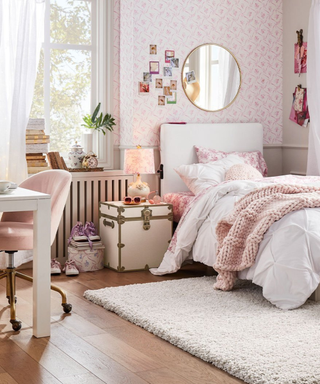 The beautiful thing about a storage ottoman is that it's a fun piece to jazz up with quilts, throws, and pillows. Even better? It holds everything you need in one place. Storage trunks take the organizational bliss up a notch when they're stackable. Cute, practical, and space-saving? Do go on...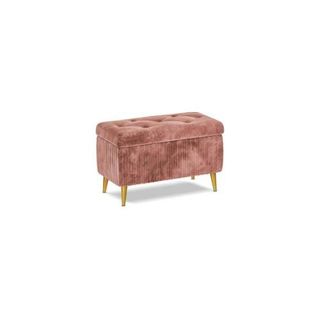 Hidden storage space
Price: $122.99
Size (in.): H18.9 x W31.5 x D15.75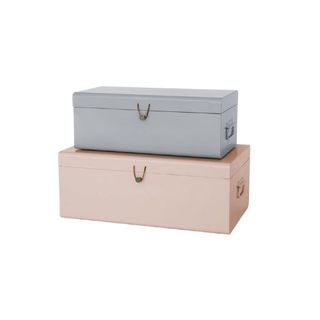 Vintage look
Price: $109 (set of 2)
Size (in.): L23 x W14 x H9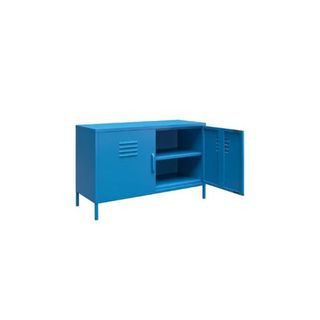 Retro style
Cache Steel Accent Cabinet
Price: $138.77
Size (in.): H25.2 x W39.4 x D15.8
6. Vanities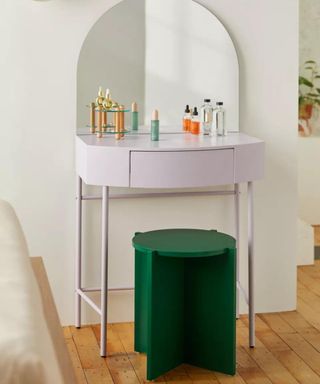 Think of vanities as an extended version of your nightstand — but with extra beauty finds. By swapping out a nightstand for a vanity, you can get a place to prep and a bedside staple all in one. Needless to say, handheld mirrors are a must.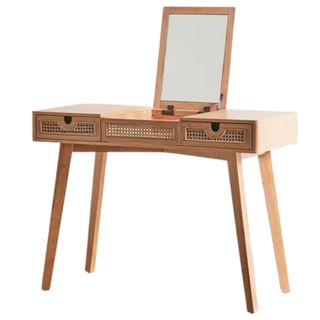 Three trends in one
Price: $449
Dimensions (in.): H30 x W18 x L40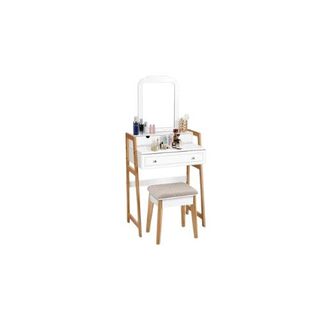 Stool included
Wade Logan® Ansgard Vanity
Price: Was $299, Now $212.99 (save $86.01)
Size (in.): H54 x W25 x D15.5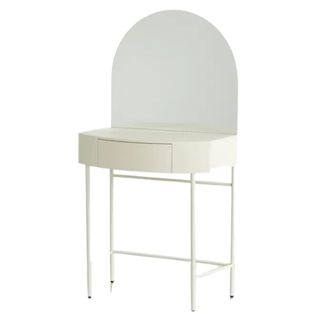 Minimalist chic
Price: Was $749, Now $499 (save $350)
Size (in.): L27.6 x W18.1 x H55.1
Meet the experts
Artem Kropovinsky is an interior design expert and founder of Arsight, an award-winning interior design studio based in New York
Mark Buskuhl is the founder & CEO of Ninebird Properties, which specializes in buying, renovating, and selling dozens of houses every year. Ninebird Properties takes on the most challenging projects, including fire-damaged homes and transforming them back to a beautiful space.
---
In search of more inspo for your sleeping quarters? We'll help you make the room cozier than ever. Check out our article on how to give your bedroom a refresh — for free!