New year, new kitchen? Ha, we wish! But you can give your kitchen a new look by revamping your kitchen worktops. This doesn't mean ripping them out and starting over either, we have actually found some really easy and affordable ways to update your current kitchen worktops without emptying your already sad looking, post Christmas bank account.
if you are after more inspiration and advice, make sure you head over to our kitchen ideas hub page too. 
1. Revarnish your kitchen worktops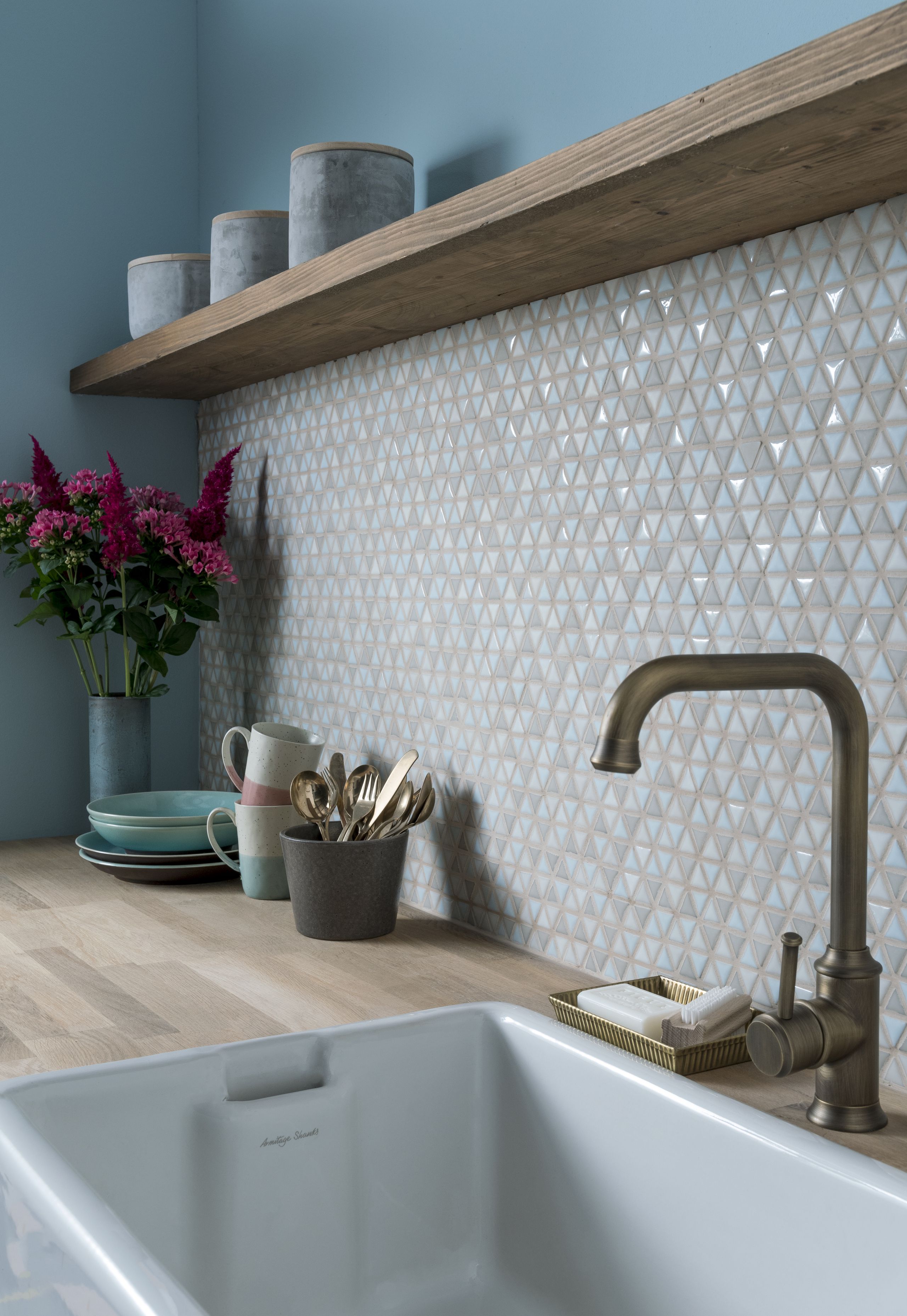 Yes, it's an obvious one,  but if you have wooden kitchen worktops a new coat of varnish could be all they need to make your kitchen feel a bit fresher. You could switch up the varnish you usually use and go for something darker or spend the time sanding down your worktops and go in with lighter varnish. 
2. Cover your kitchen worktops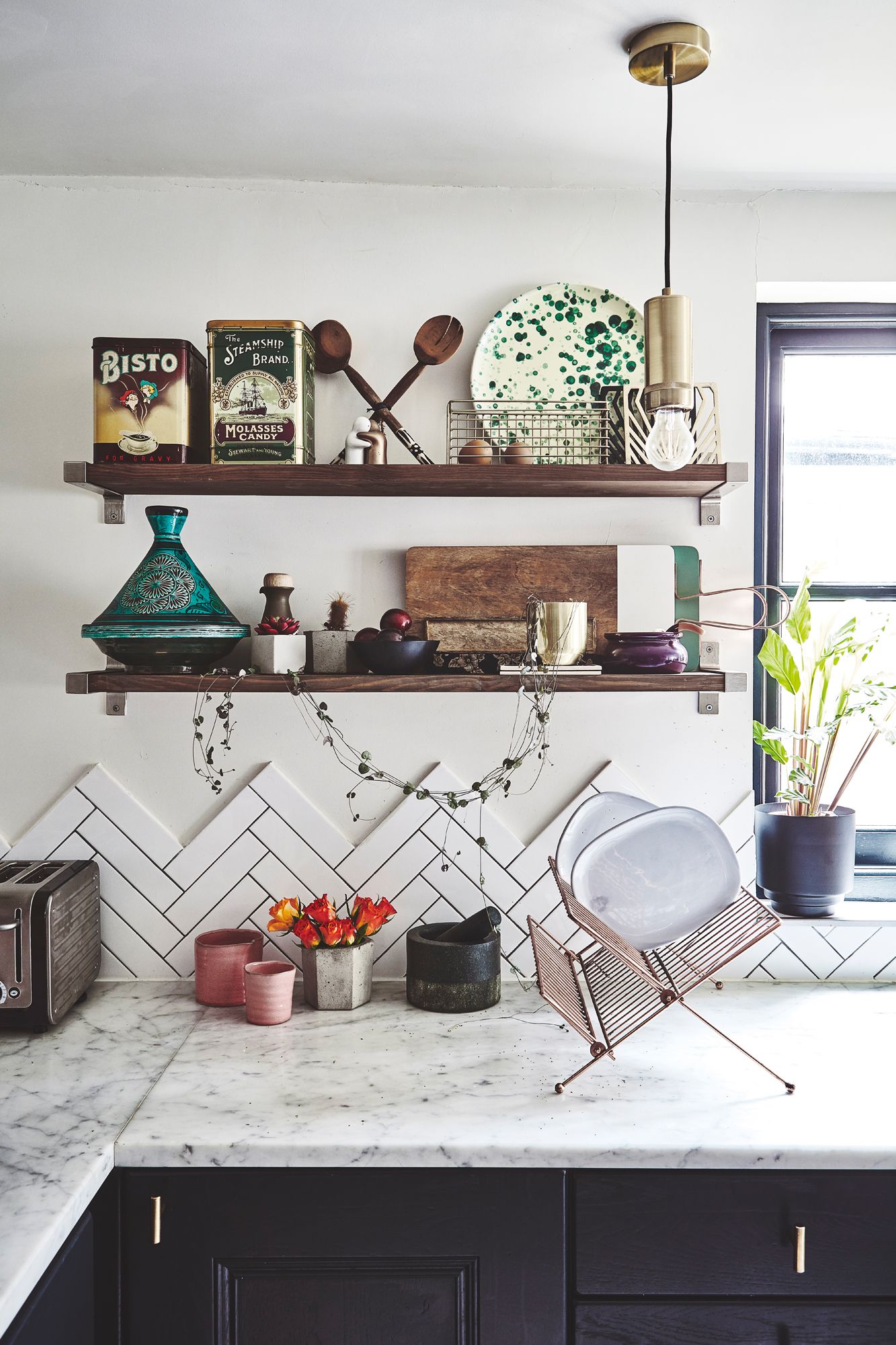 Another easy kitchen worktop update is to cover them in contact paper. There are loads of really lovely, realistic options on offer now, especially if you like the look of marble worktops but not so keen on the price. B&Q sell a marble-effect self-adhesive film for just £8. You will need a wallpaper smoother and a fair bit of patience for the job but the result can be amazing. 
3. Paint your kitchen worktops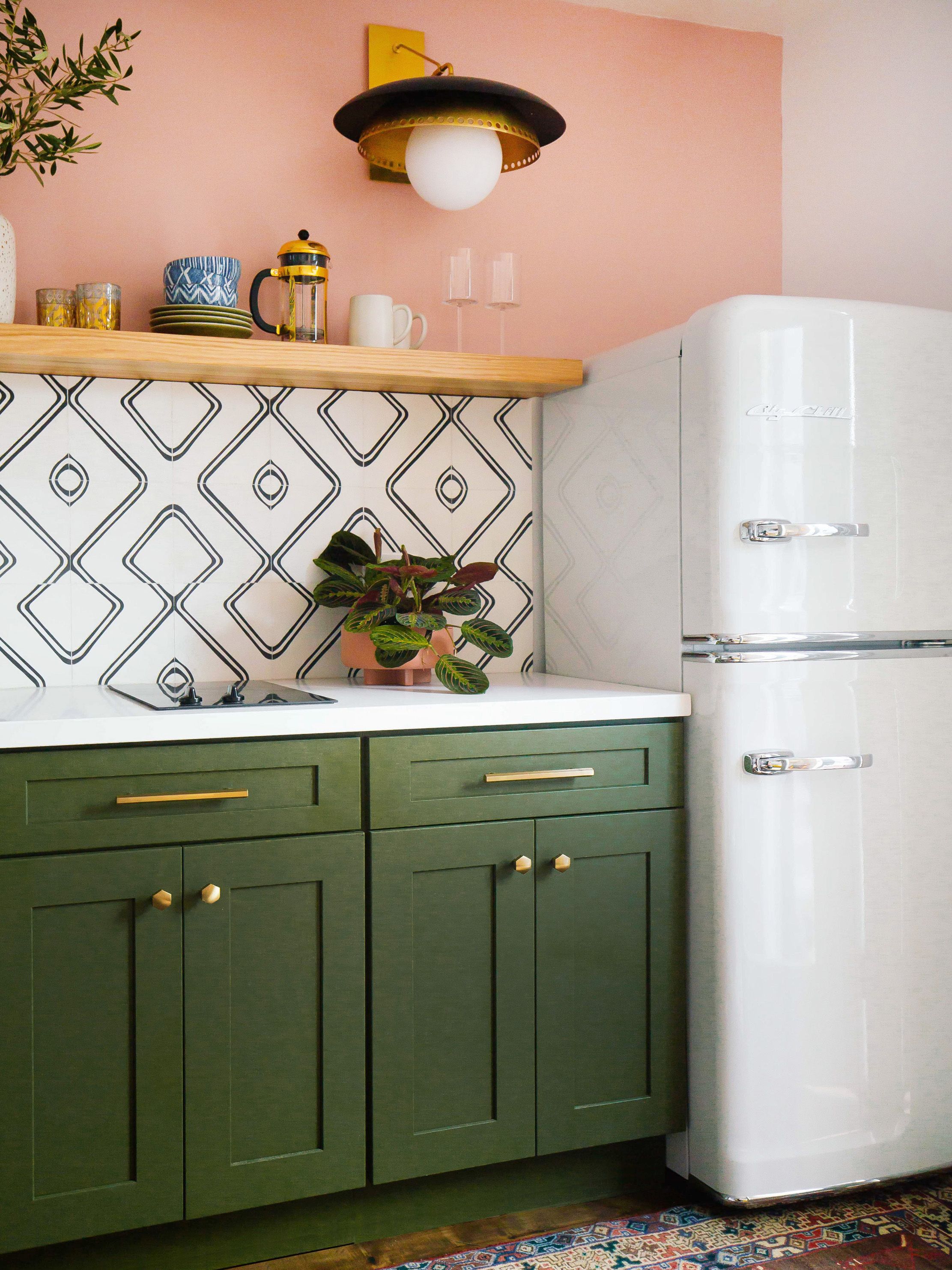 Painting kitchen worktops will work best if your worktops are wooden, but if you are working with laminate don't worry, you can still paint them, you just need to be vigilant with the prep. We would recommend following our guide to how to paint kitchen cabinets as the steps and the prep are very similar to painting kitchen worktops. 
4. Overlay your kitchen worktops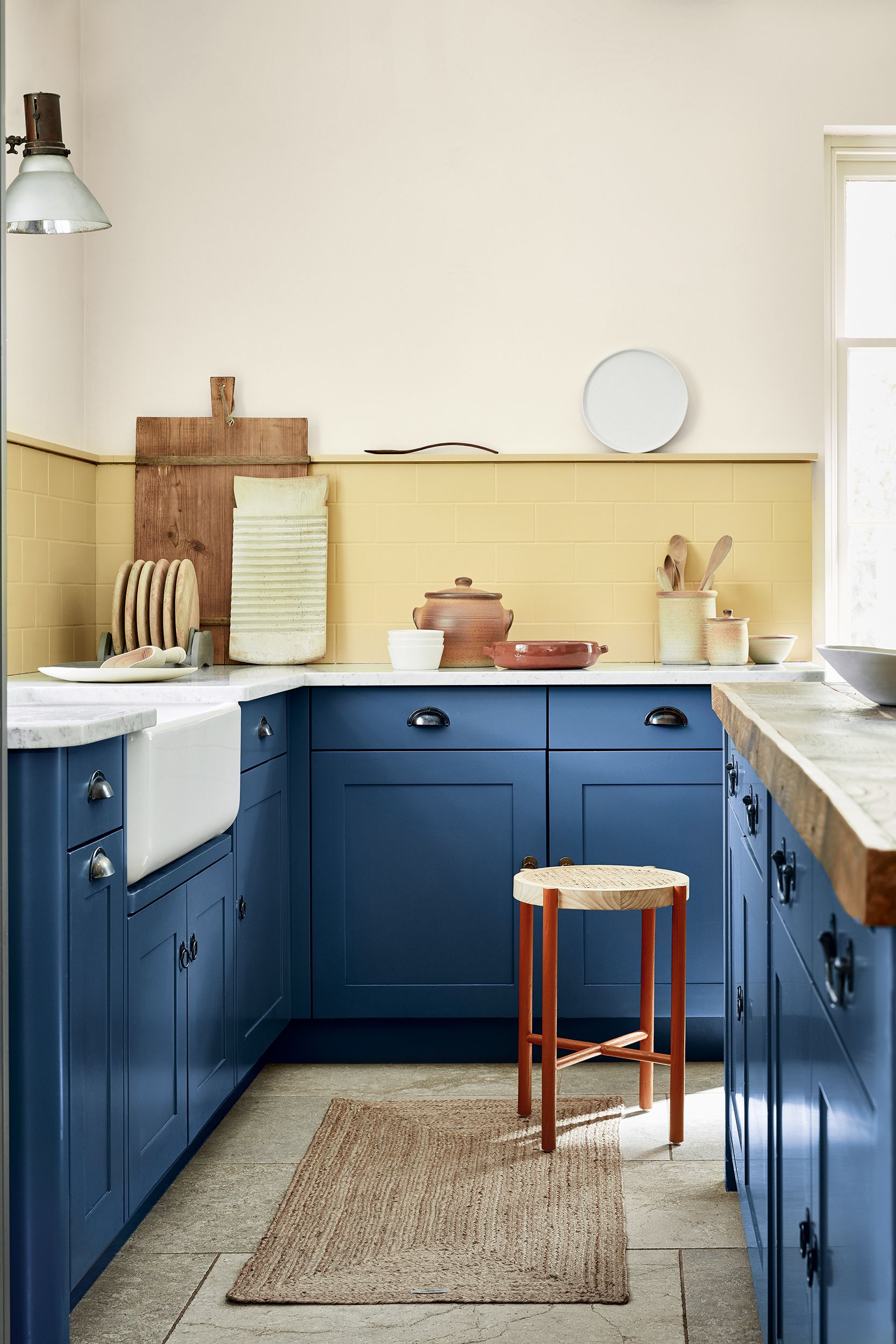 Who knew this was a thing? But you can buy thin pieces of material – usually quartz – that can be fitted over the top of your current worktops! Obviously this is way cheaper than buying brand new solid quartz worktops but the result is just the same. Check out Dream Doors for lots of gorgeous options.