On the hunt for nursery ideas for boys? How lovely a job is decorating a nursery?! Deciding on a color scheme, picking out furniture, putting the cutest books and toys on display – and a nursery is a space where you can really get creative and design the most imaginative room in your home.
We have put together our top five styles for a boy's nursery (although they are all very gender neutral so can obviously be used for girls' rooms too!). So just keep on scrolling for the most adorable spaces to inspire, and check out our nursery room ideas feature for plenty more looks.
1. Pick a color scheme that's going to grow with them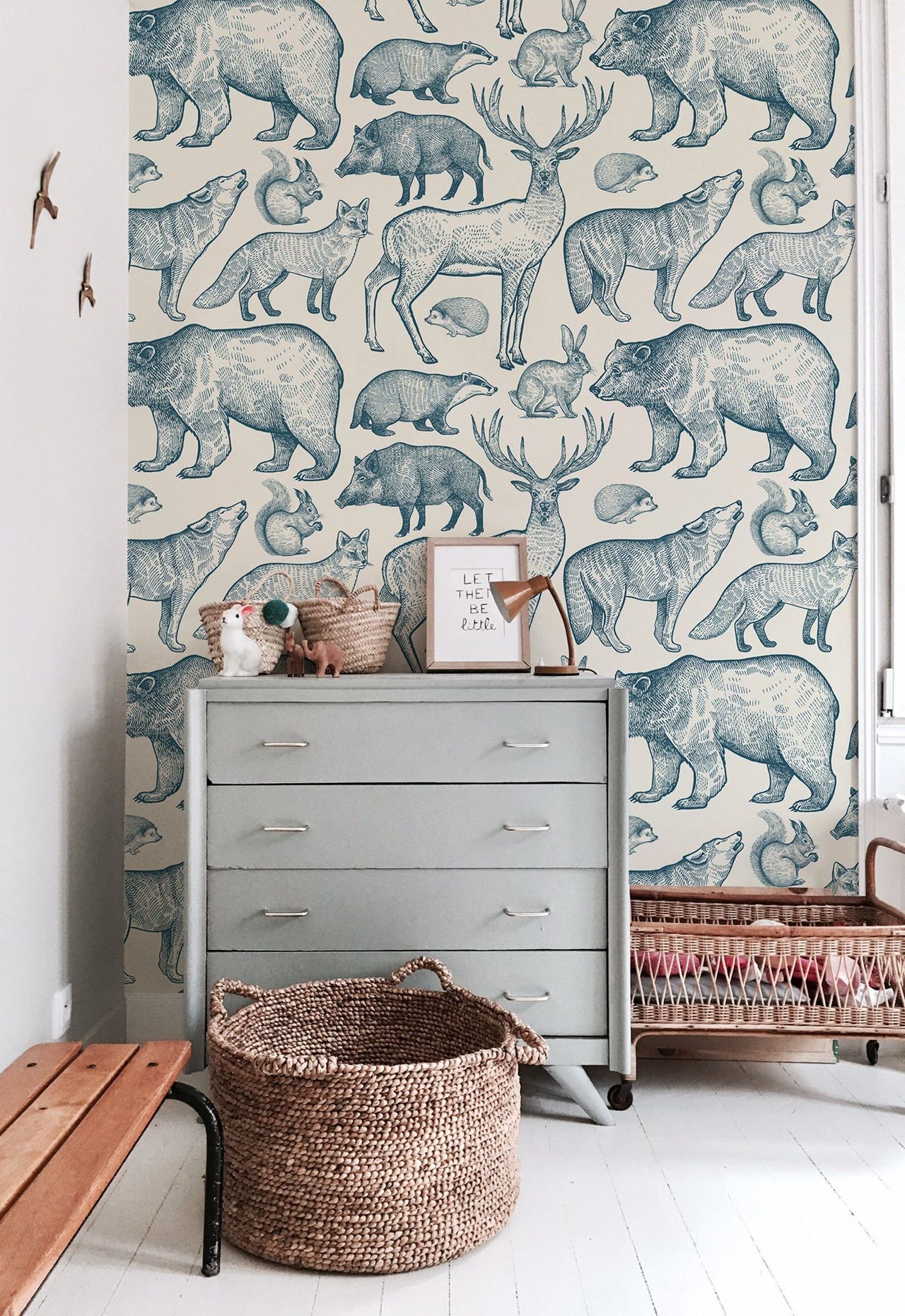 If the nursery is going to be where your child sleeps and plays well after they are just a baby, you are best choosing a colour scheme that's going to suit them as they grow. So to avoid constantly having to repaint the walls, opt for a scheme with staying power. Pick a neutral colour palette that will serve as a blank canvas to more decorative accessories and the ever changing preferences of the room's occupant.
A simple palette doesn't mean no colour though – we love this blue and grey scheme and the cute wallpaper is sure to last well into childhood too.
2. Use prints and toys to add personality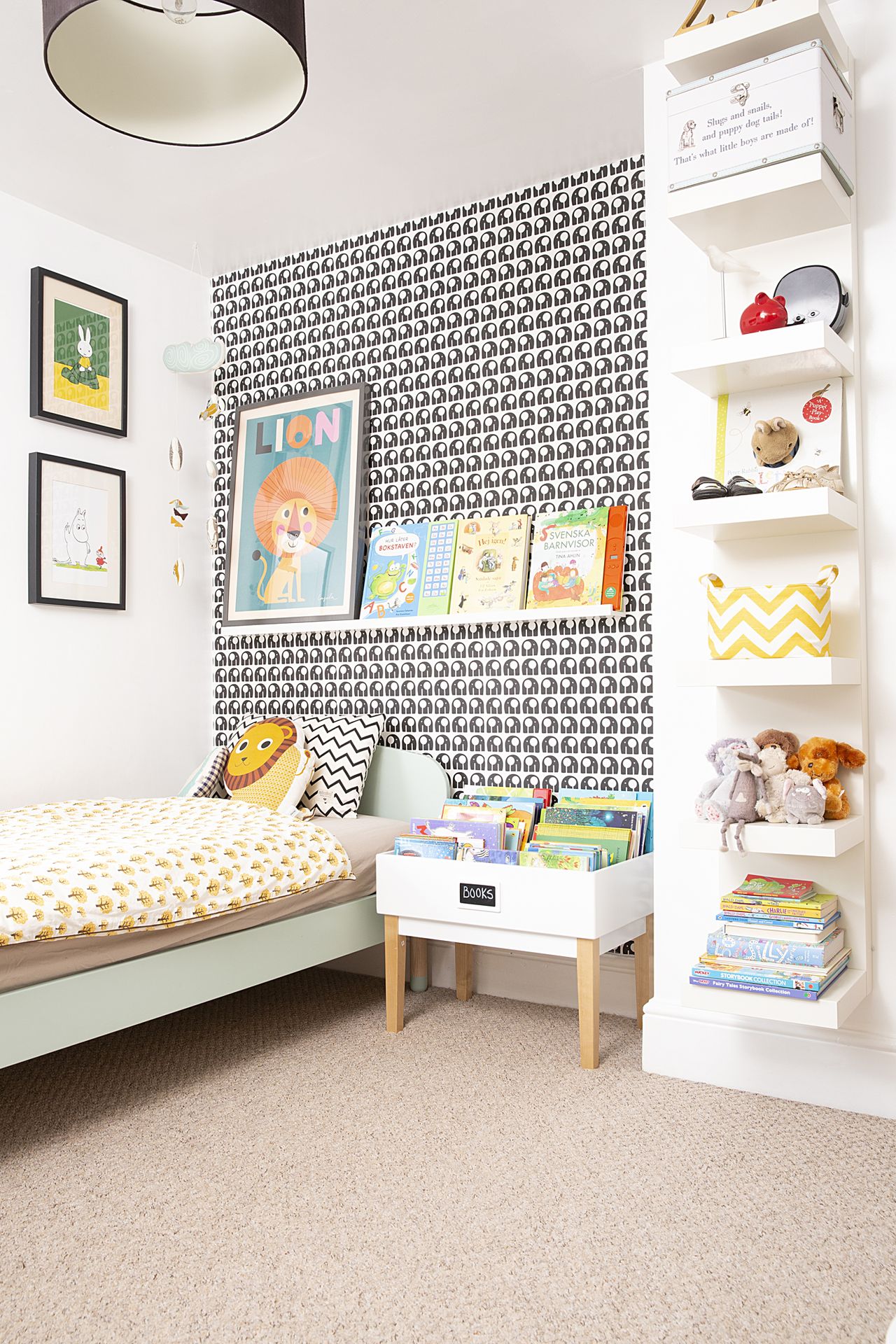 This boy's bedroom is so fun and creative – it feels like a child lives there, which is so important when designing your nursery. Let your style have some input but remember the room has too be kid-friendly too. Make sure some of their toys are always on show or easily accessible, baskets and shelving are a stylish way to do this, and pick out decor that reflects their personality.
3. DIY a wall mural in a boy's bedroom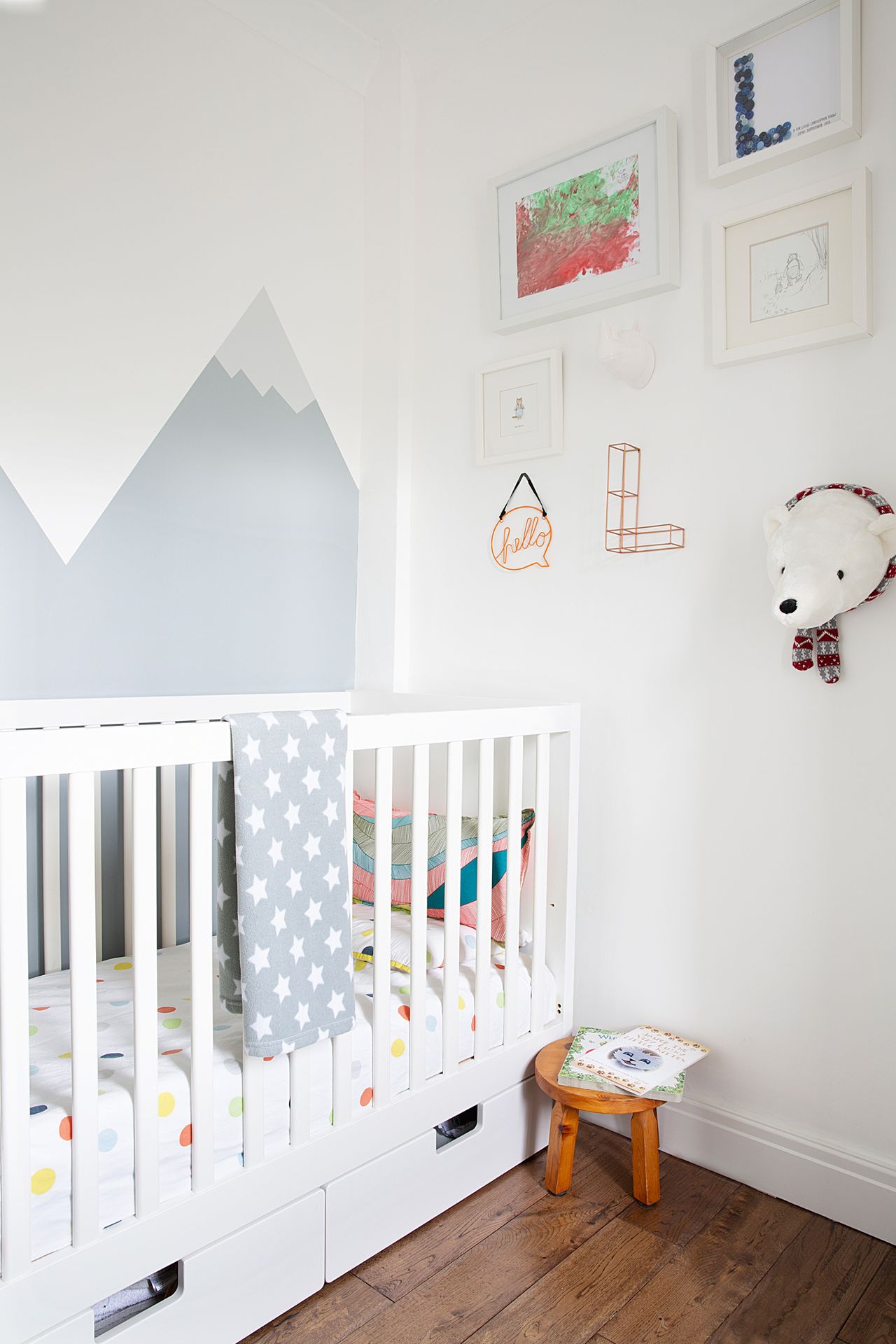 A wall mural is perfect for adding some interest to a baby boy's nursery. You can DIY this look so easily too, all you need is some masking tape and some paint. Just create your mountain shapes with masking tape and paint in between the lines – easy peasy and you can go with whatever colours you like.
4. Add cosiness with a canopy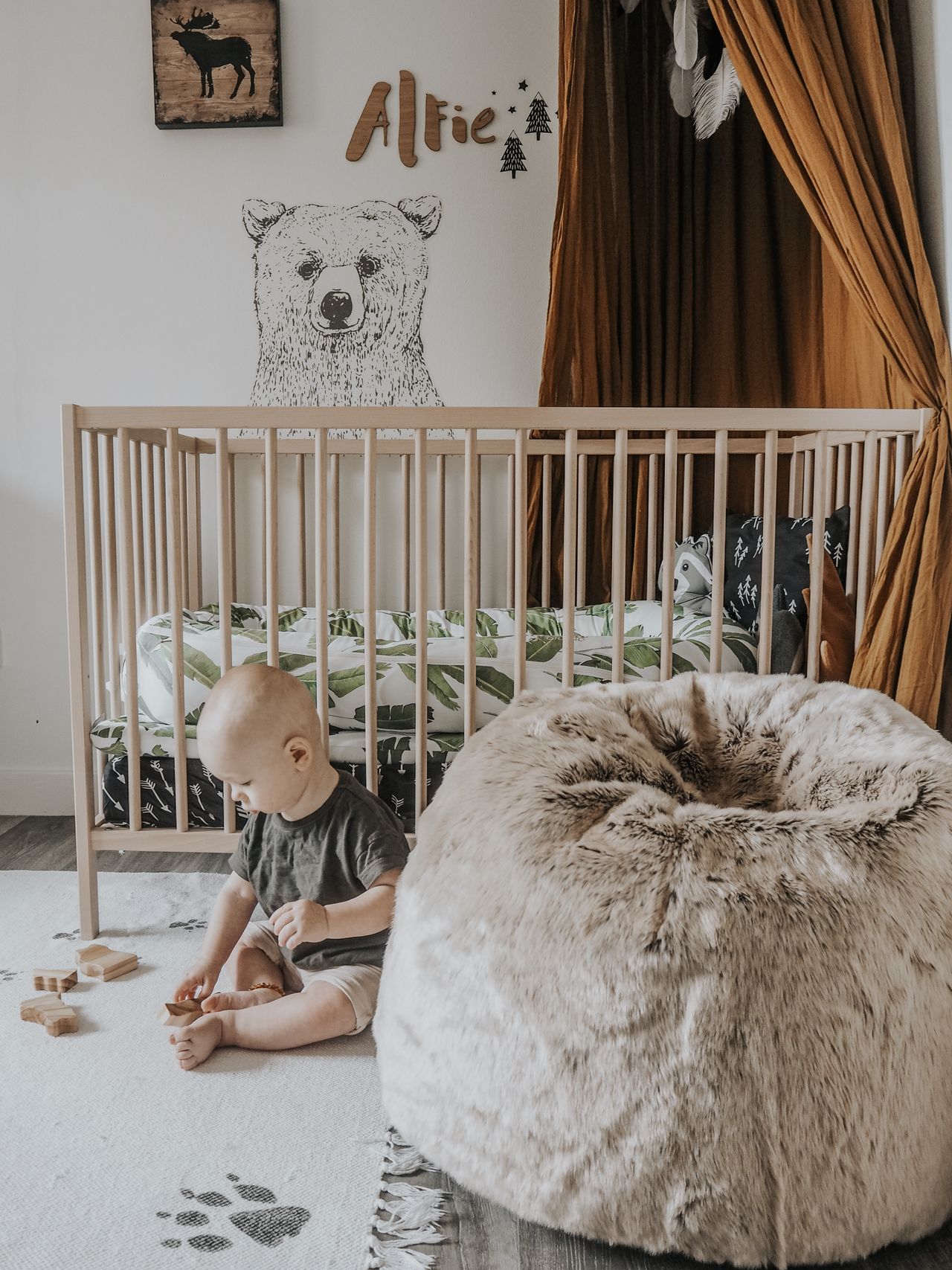 Canopies are all over Instagram at the moment, and they are a lovely thing to add to a kid's room. The look great and add some texture and cosiness to the room, but they also are good for creating the perfect nap space and even a den as your child gets older.
5. Create a statement with a stylish wallpaper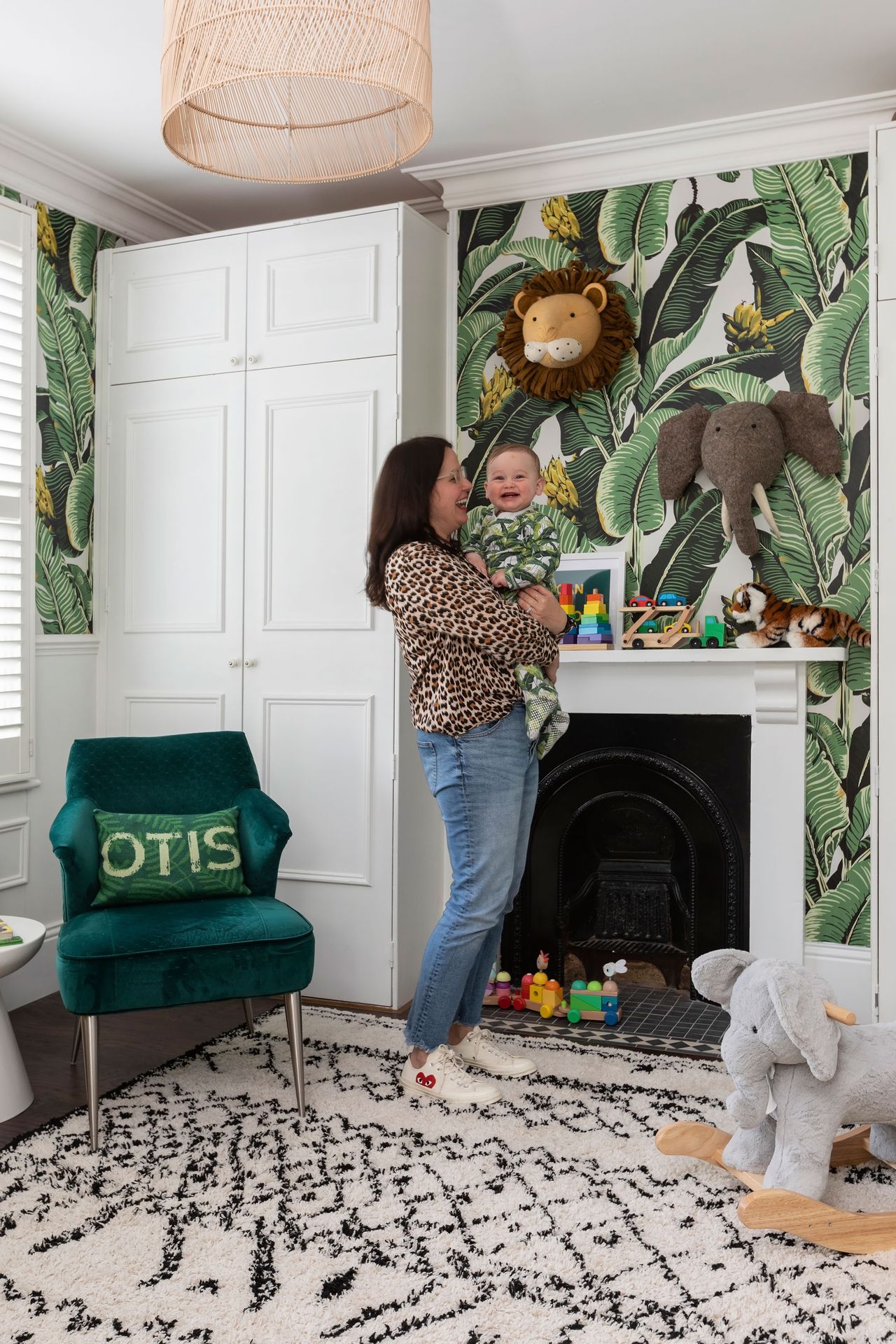 Okay okay, we know we said keep backdrops simple in a nursery, but if you don't mind redecorating every now and then, then have some fun with funky wallpaper! This nursery is pretty much cooler than all our bedrooms! Love the green colour scheme, it's a nice change from the classic boy's nursery colours. If your nursery is on the small side and you are worried that a busy wallpaper will overwhelm the room, just wallpaper the top or bottom portion of your walls to create a chair rail effect.
Read more: