Sleek and stylish, resin flooring is fast becoming the flooring of choice for contemporary homes. Perfect for kitchen floors and well-prepped bathroom floors, resin is durable and resistant to spills, dirt and stains, making it a practical material, too.
This man-made material make for a versatile flooring option, which can be used in wet areas as well as with underfloor heating. It is ideal for open-plan layouts and 'zoning', while the simplicity of resin flooring will help create a feeling of space, especially if you pick a glossy or polished finish.
If you're still considering your flooring options, you might find our guide to how to choose the best kitchen flooring and how to choose the best bathroom flooring, helpful reads.
What is resin and what are its benefits?
Resin flooring varies according to the manufacturer, but is made from synthetic materials such as polyurethane or epoxy resins, or, in some cases, natural materials. Resin flooring is poured on site for a perfectly flat finish.
It is waterproof and hygienic, as well as anti-slip and low-maintenance, and can be used with most types of underfloor heating. It can be installed on any stable substrate, provided that it is free of movement and moisture. It won't crack, become loose or peel off over time.
Additionally, resin adopts the given room's ambient temperature, which makes it warm in the winter and cool during summer.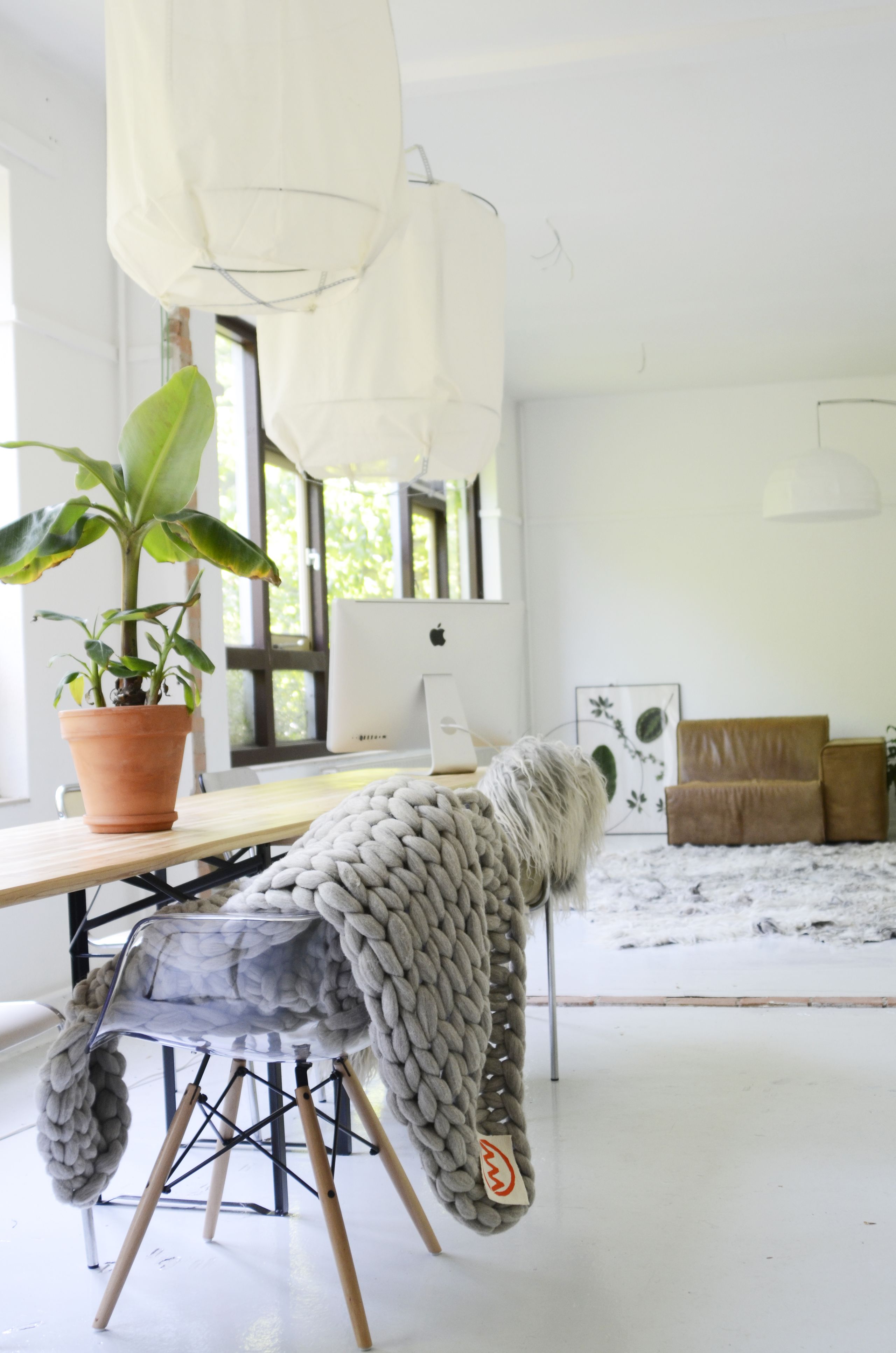 The colour possibilities for resin are endless, and flooring can be found in every shade in the RAL and NCS colour charts. Some companies also offer options for quartz and decorative flakes, which can be added to the resin.
How much does poured resin flooring cost?
With resin flooring, as with concrete, the larger the room, the cheaper each square metre will cost. A resin floor can be applied as a thin layer on top of an already existing floor structure, and this will be cheaper than installing a whole floor from scratch.
Resin flooring may need to be finished with an anti-slip coating which will add to the cost. If a substrate or structural layer needs to be applied to the ground before the flooring is poured, this will increase the cost of installation.
The average costs are similar: expect to pay upwards of £100 depending on your specifications.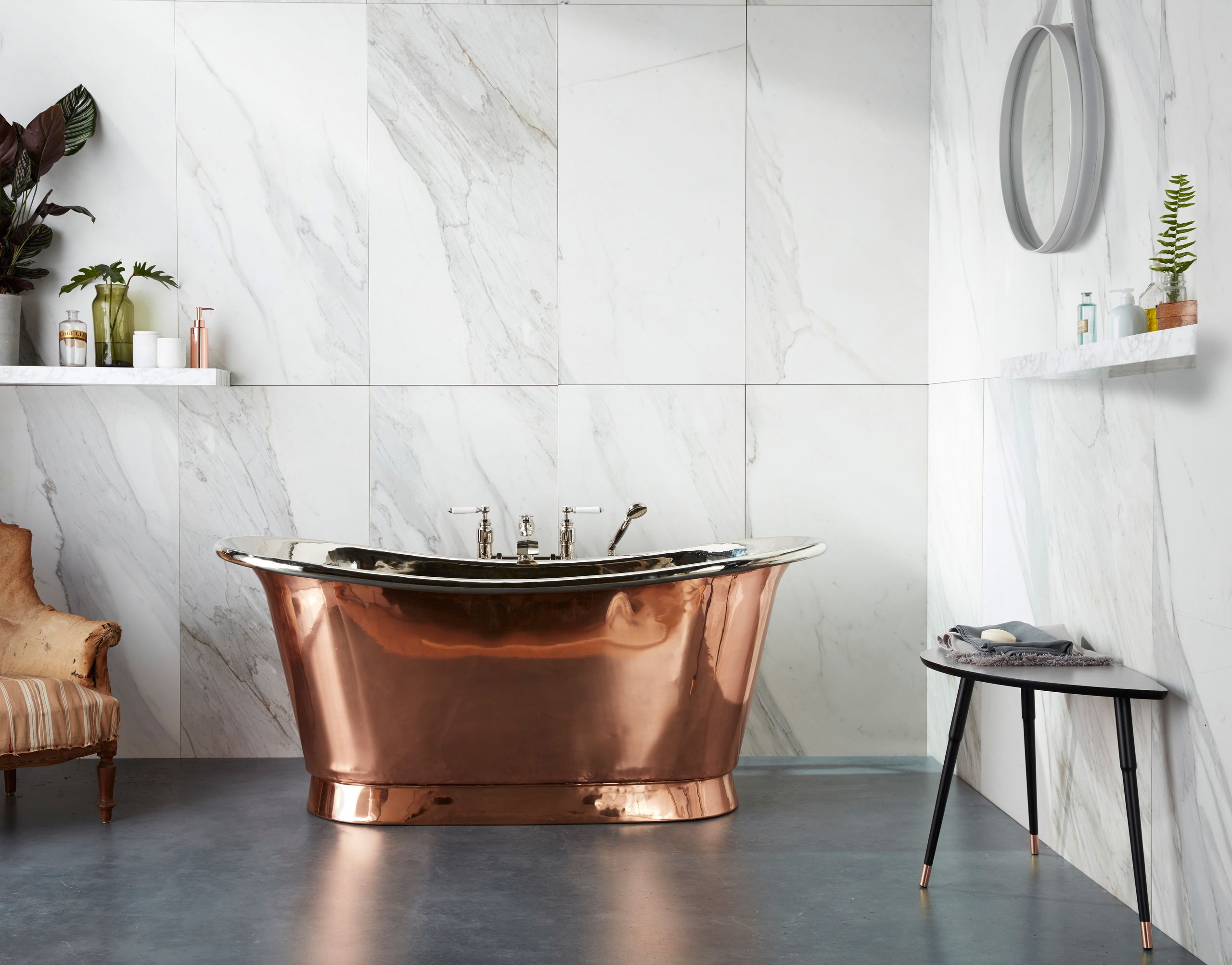 Where should you use resin flooring?
You can use resin flooring in any room in the house, and although it may seem like they are only appropriate for modern homes, the variation of colours and textures makes them suitable and practical in any home.
They were originally designed for the commercial sector because they are hardwearing, hygienic and low maintenance.
Kitchen flooring
The glossy finish of a resin floor is a good way of reflecting light around a space. Incorporating it within a kitchen extension, with plenty of glazing, is a sure fire way to create a naturally light area.
Garden flooring
Poured floorings are seamless, and lend themselves to the continuous look of an open plan space. They can also be used outdoors, so they offer the perfect opportunity to incorporate the same flooring throughout, making the garden feel connected to the rest of the house.
Bedroom flooring
If you are going for a minimalist look in a bedroom, whether its part of a contemporary or Scandinavian scheme, resin flooring makes a practical replacement for floorboards and complements a streamlined style.
Installing resin flooring
Resin flooring is sold as a supply-and-fit product and should be laid by a professional, who should also give you a warranty or guarantee for the work.
Resin flooring is a highly specialised product and can only really be applied by a professional. It has made the move from the commercial sector recently; so cheaper alternatives either don't exist, or haven't found their way to the market yet.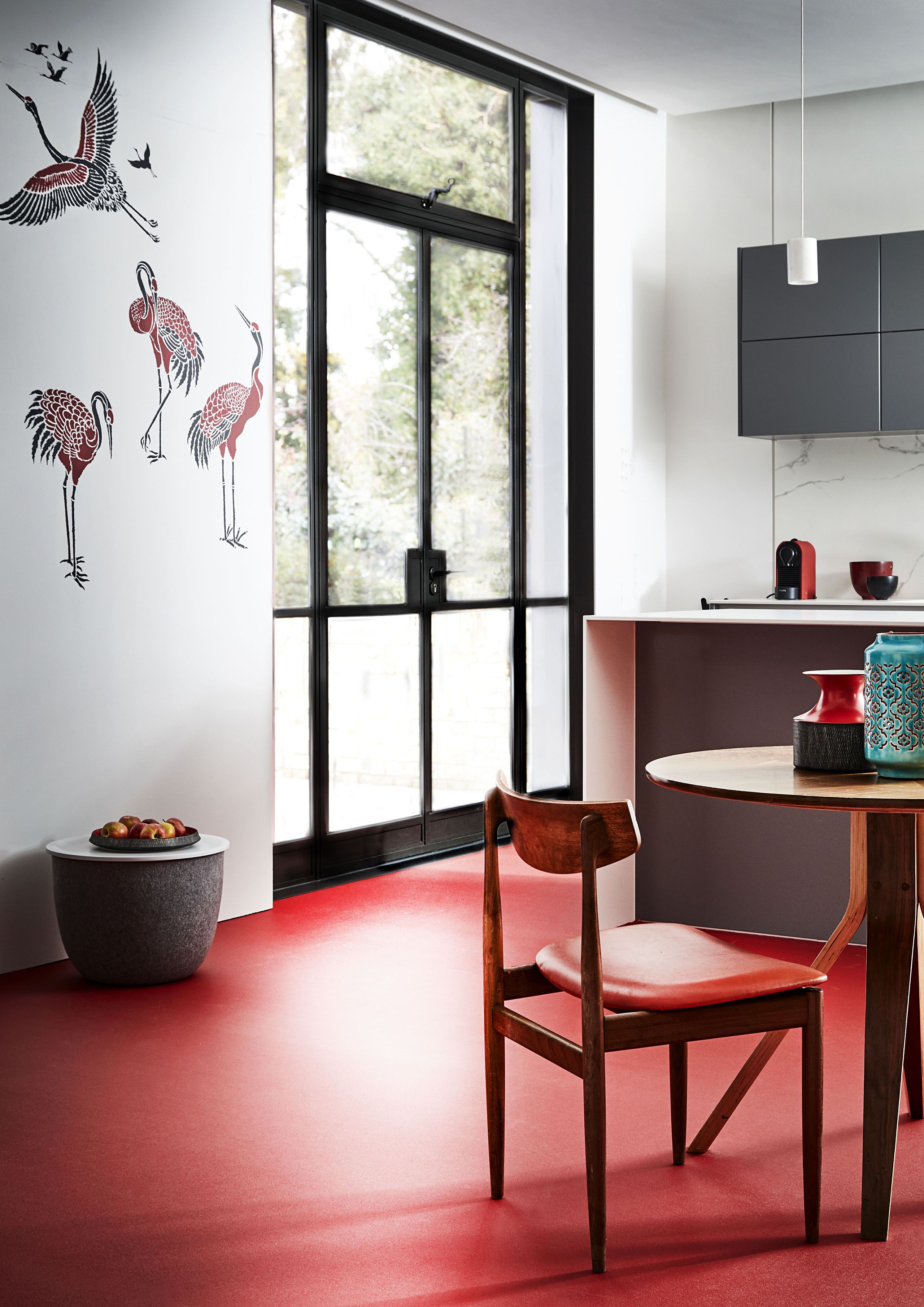 Maintaining and cleaning resin flooring
Resin floors are very low-maintenance: simply sweep away any debris then use a recommended cleaner. Most resin floors only need mopping with a damp cloth, but some can also be steam-cleaned. You may also be required to apply a clear glaze, wax or sealant every now and again to protect the surface from minor scratches.
Check out our pick of the best steam cleaners and best steam mops so you can really easily keep your resin floor clean.
Read more flooring know-how: