Small doesn't have to mean boring — especially when styling a nook. Space might be tight, but creativity isn't limited. From choosing storage furniture pieces to figuring out how to hang pictures, you can transform the empty corner of your compact living room into a cozy sanctuary in no time.
"Nooks are great ways to use awkward or previously unloved spaces," says Jasmine Gurney, DIY interiors influencer and founder of Oh Abode. "You can bring these small spaces to life with the right furniture and accessories." Even better? They're the perfect place to test the waters and experiment with your style.
"If you've felt timid about introducing bold colors, here's your chance to try out a punchy paint," says interior stylist Jessica Brigham. "Finish off the accent wall with a petite gallery of artworks, an art lamp, a tall, showy plant, and a cozy reading chair that doubles as guest seating."
Ready to make your own nook? Of course you are!
How to style a nook, according to the pros
Now is the time to pick and choose what makes you happiest. Brigham says to incorporate "whatever suits your sanctuary's flair" and that you should "go wild, avoid nothing, and embrace anything."
Without further ado, here's how to proceed with creating your li'l hangout.
1. Find a purpose
It's always beneficial in the long run to give your space a sense of direction.
"By thinking about how you want to use your nook, it should be easier to decide how you want to style it," says Leanne O'Malley of Studio. "Are you an avid book fan and looking for a dedicated reading spot? Maybe you struggle to switch off when working from home and need a space to relax in?"
A little planning can go a long way.
2. Think vertically
Floor space might be an issue, so you'll have to utilize the wall for a big impact.
"Think vertically," Gurney says. "Shelves, gallery walls, hanging space, wall art — use the space you have by filling upwards rather than outwards. Use mirrors to bounce light around the room or an expertly placed wall light to make the space open, light and airy."
As Gurney mentioned, trendy mirrors work overtime, by creating the illusion of a bigger space and serving as a cute piece of decor.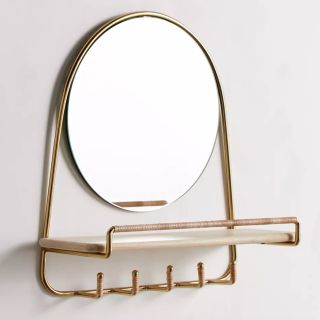 $99
Ella Mirror Multi-Hook Wall Shelf
Perfect for keys and wristlets, the 19" x 7.9" Ella Mirror allows you to keep track of your necessities and add a little style, too. A succulent isn't required, but highly encouraged.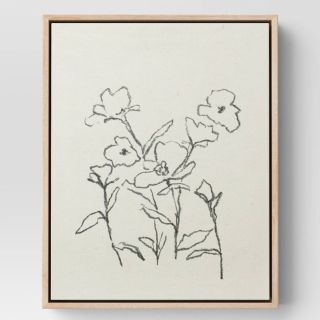 $10
Sketch Flowers Unframed Canvas
Subtle yet impactful, this 8" x 10" floral sketch is a wonderful nook addition for anyone with a green thumb. You'll probably want to complement the look with a real plant, too!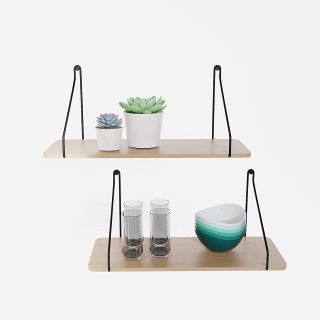 $14.99
Solisaria Designs Floating Shelves
Stacking frames and adding floral touches? These 16" x 6" industrial shelves are perfect for your accent pieces — and they banish clutter! Win-win.
3. Let there be light
Once you've decided on a location, take a look to see how easily you can read in the space without squinting. Perhaps you'll need a standing lamp? Or maybe you have just the right amount of light from the nearby window that you'll only need to rely on fairy lights.
"Study the light throughout the day in your nook space," suggests Leah Browning Frankl, the founder and principal of Lumber & Light. "Does it get lots of natural light or does it need to be warmed by a sconce or lamp light? Lighting is your clue to what your space wants to feel like."
O'Malley suggests opting for warm lighting (lamps, candles, etc.) to drive home that cozy atmosphere.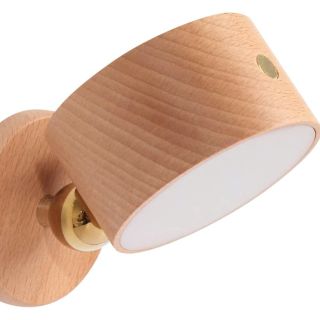 $26.49
This battery-operated LED wall sconce from Landgoo gets major points for its 360 degrees of flexibility. All you need now is that bestseller and a warm blanket to make your reading hour complete.
$3.29
OK, we'll admit, LED fairy lights are more about aesthetics than practicality, but they top off the wall space with a sweet, comfy touch. When your space already has good lighting, they provide an extra glow.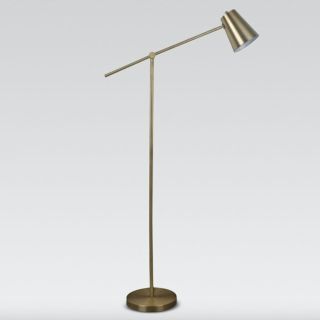 $50
For the serious bibliophiles among us, this studious-looking brass lamp is the perfect light source for any late-night reading sesh where one more chapter turns into 100 more pages.
4. Store items *and* make a statement
Multitask with your storage and design options to get the best of both worlds!
"If you're renting and want to avoid drilling anything into the wall, then try a movable cart for storage," O'Malley suggests. "You can add your favorite novels, candles, and accessories that you want in your nook."
Small end tables will get the job done, too!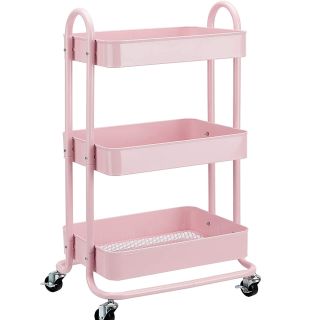 $37.66
3-Tier Rolling Utility Cart
Store your new reads and favorite snake plants on this three-tier rolling metal utility that all Barbiecore fans will appreciate. Plus, you're not restricted to keeping it in one spot!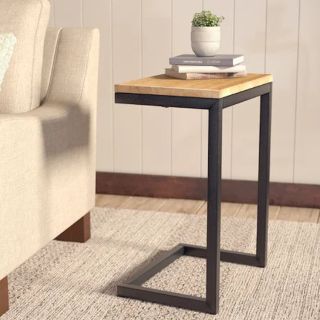 $44.99
This end table makes a statement but doesn't take up too much room. Place your book on it when you'd prefer to use the nearby chair for snoozing rather than reading.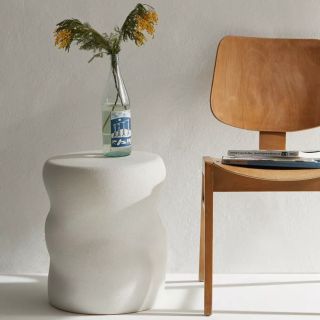 $179
Modern, durable, and stylish, the Isla Side table would look great with a colorful picture frame, a decorative vase, or fun trinkets.
5. Pop a squat
When it comes time to sit, comfort is of the utmost importance. Think about the perfect seat you'd want for your relaxation time. "This chair is the kind of chair you can sit in for hours — cat in lap — reading a book," Brigham says. "It's the chair your friends flock to when you're having a kickback. This chair is easy on the eyes; it's low-profile, extra-deep, and (possibly) olive green velvet with a matching ottoman to kick up your feet!"
Browning Frankl insists there isn't a one-size-fits-all rule for nook seating, but she says to be mindful of overcrowding and make sure that size proportions are considered before splurging on a seat. (Might we suggest beanbag chairs?)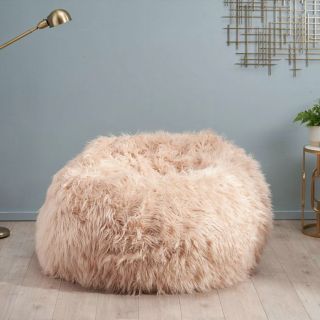 $279.99
If this faux fur beanbag chair doesn't scream cozy, we're not sure what does. The snuggly seat is certainly one that's easy to curl up in and hard to get up from.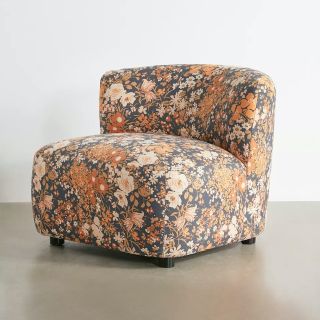 $899
The Castella Floral Chair
Supportive yet cozy, this vintage floral chair will truly be the statement piece of any nook. All you need is a cute pillow and a knit throw to complete the look.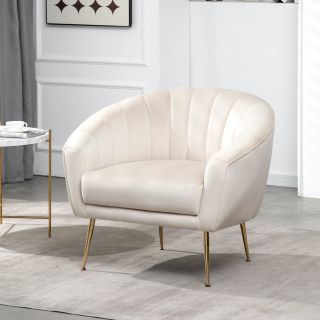 $243.99
Gerrel Velvet Accent Chair
A must for anyone going for the vanilla girl trend, this modern, deep-back chair is a wonderful place to kick back in style. The gold legs give it a sophisticated touch.
6. Avoid messes
To keep your space looking cute — and clean — make sure to utilize your shelves and storage options. O'Malley suggests stacking wooden crates for those pillows and throws. And, when in doubt, go by threes.
"Use the rule of three," Browning Frankl says. "Things arranged in odd numbers are more visually appealing to the human eye and allow for the eye to go to the center object instead of a void between."