If you're into crafting and looking for a cute project that won't cost the earth, or take up too much time, this simple gold fall hoop wreath is a must-try. We're in love with the minimal hoop design, plus, it only takes about a half hour to make.
Ideal to pass the time over a lazy weekend, and a good one to do with friends. Make yours to complement the other fall wreaths you have decorating your home and you'll enhance your seasonal display instantly.
How to make a simple fall gold hoop wreath
This make works well with all sorts of home decor and particularly if you like laid-back interiors that are a little less fussy. Hang yours to enhance more of your DIY fall decorating ideas, inside or out, and your home will look golden all season long.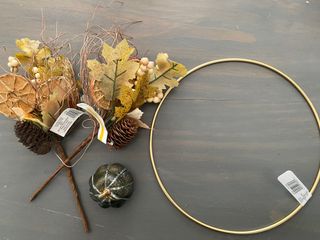 1. Wrap the floral sprigs
Starting with the floral sprigs, hold them in your hand, opposite of one another and wrap with floral wire to secure them together.
2. Prepare the pumpkins
Poke floral wire through the bottom of your mini pumpkin and reinforce using a hot glue gun.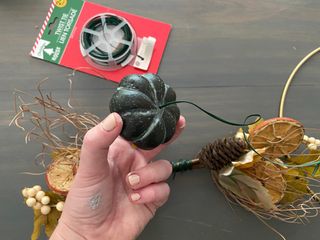 3. Secure your pumpkins
Allow it to dry then place in the center of the floral arrangement and wrap the wire around to secure the pumpkin.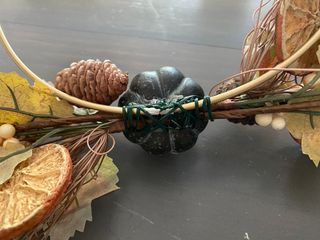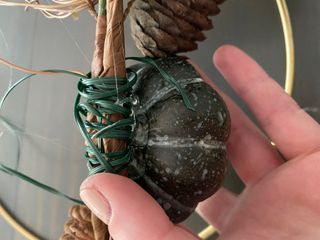 4. Piece together
Use floral wire to attach the floral arrangement to the bottom of the gold hoop wreath.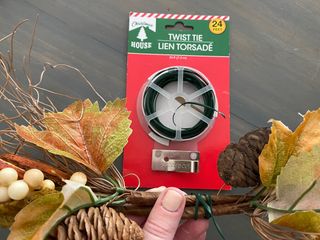 5. Hang the wreath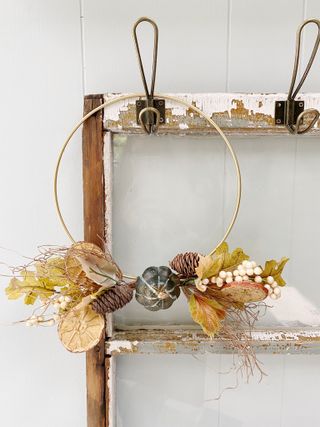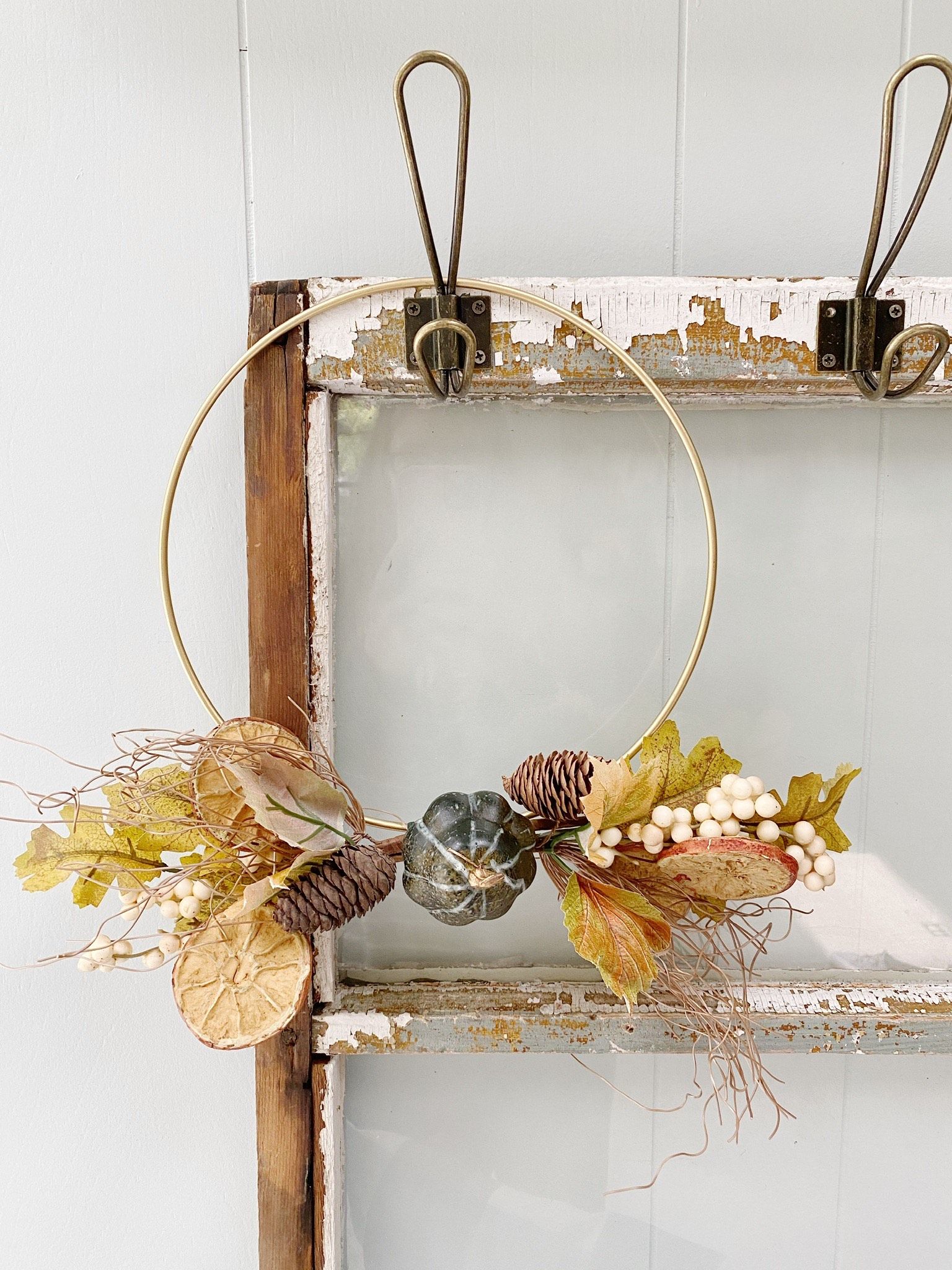 However you like to hang wreaths, this gold fall hoop with look gorgeous on a door, over a window, on a mirror or a vintage printer's tray!
And if you want a more dense display, find out where to buy fall home decor this season to add to your collection.