Fun fact: I use my coffee maker all day, every day. Okay, well before 2pm, which is my cut-off otherwise I get major shakes. If you're like me, you probs spend more time drinking the good stuff than cleaning where it came from.

But let me tell you something: you've gotta keep your coffee maker clean. Otherwise, bad things can happen. Gross things. And let's face it: as good as coffee tastes, you can't be supping on germs. No amount of posh coffee beans can disguise all of that.

I sought out expert advice from Cathy Briggs, head of customer support at JURA, to find out what exactly goes down in your machine if the grime builds up, why you should be cleaning your machine, and got top tips for cleaning your coffee machine…
What happens if you don't clean your coffee maker?
Let's be real: if you aren't cleaning your coffee maker (here's how often you should be doing that, BTW), dirt doesn't just magically go away. "If you don't clean your coffee machine, coffee and milk residue and limescale can build up inside which will impact the taste of your morning brew — often making it have a metallic or bitter flavour," Briggs explains. Ew — we just can't let that happen.

Not only that, but as well as distressing your taste buds, germs and dirt can also distress your coffee maker. "Longer term, this residue build up can cause clogging and blockages that decrease the water flow through the machine, making it less efficient to run and in extreme cases — limiting the lifespan of your machine or stopping it from working at all," she adds. Hate to break it to you guys, but there's no point investing in a coffee maker and then damaging it out of laziness.
Why is cleaning your coffee maker important?
The main factor is, you guessed it, hygiene. "Often people will keep the outside of their machine in tip top condition and forget about the upkeep of the parts they can't see," Briggs explains. "A regular cleaning schedule which is tailored to the type of coffee machine you have and how often you use it is an essential part of any coffee connoisseur's routine.

She continues: "For most of us, a coffee machine is an investment for those who want to enjoy a high-quality barista style coffee in the comfort of their home. So, it's important to keep it clean and working properly to maintain the quality of your caffeine hit." I totally rely on that first thing caffeine rush TBH — it's literally what brings me to life in the morning.
Top tips for cleaning your coffee maker
Cleaning advice does vary on whether you own a filter coffee maker, a capsule machine or an automatic bean-to-cup coffee machine. However, Briggs has given us some stellar general advice on cleaning your coffee maker:
Always refer to your coffee machine's user manual and opt for the recommended maintenance products (using alternatives may impact any warranties).
Clean the milk system daily, to prevent milk residue from building up and causing blockages.
Remove drip trays and coffee grounds containers each day and rinse with warm water.
Don't forget to refill your water tank daily with fresh water for a professional grade coffee.
Don't ignore any on-screen prompts on automatic machines.
Overall, you've made the splurge so you can enjoy great tasting hot beverages at home and a simple maintenance routine will ensure you can continue to enjoy the perfect cup of joe, every time. So keep that coffee maker clean, and you won't have any problems, peeps.

And if you're looking for easy ways to keep your coffee maker clean, here are my favorite coffee maker cleaning hacks.
The best supplies for cleaning your coffee maker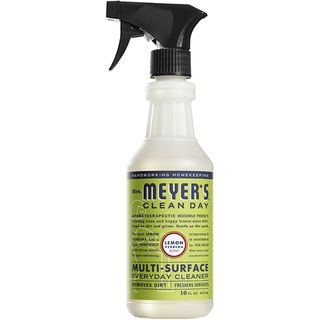 $4.49
Mrs Meyer's Cleaning Spray
Our favorite everyday cleaning spray

The perfect everyday cleaning supply, this is great for cleaning the front of your coffee machine, as well as around your home. Affordable, well-scented, and cruelty-free, it's an essential for your cleaning caddy.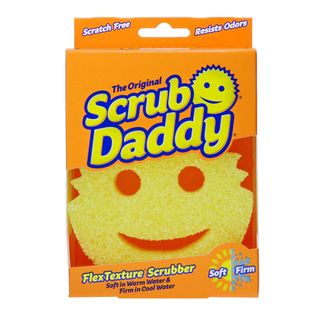 $3.97
Our favorite cleaning sponge

The ultimate cleaning companion: the Scrub Daddy. This Tik-Tok famous sponge is super tough on grime, making it easy to get off all those stuck-on coffee stains.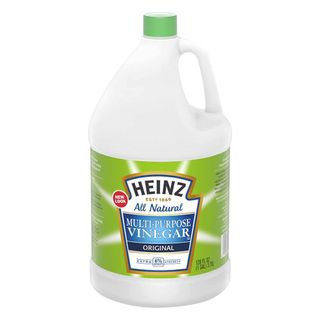 $14.72
Heinz Multi-Purpose Vinegar
The best cleaning vinegar

If you're not using vinegar to clean your home, then sorry, but you are doing it all wrong. If you have a coffee machine, use a solution of half vinegar half water to flush out any germs, before rinsing through again with just water.