Springtime may be the season of blooming flowers and budding leaves, but early spring can actually be a little bit blah, if we're being perfectly honest, here. There's a lull while we're waiting for those tulips to pop up in the front yard that leave spring feeling a little too much like winter for our liking.
The cure: a springtime wreath. It'll add just enough color to your home during March's "in like a lion" phase, and will complement your the new flora in your garden later in the season once things are in full bloom.
Below, we've pulled together a list of five of our favorite wreaths to complement all styles, from traditional cherry blossoms, to trendy eucalyptus, to a blank canvas that's waiting for your personal touches (or, if you're a minimalist, nothing at all).
1. This floral find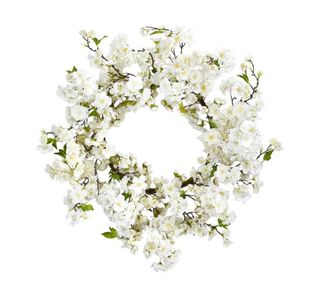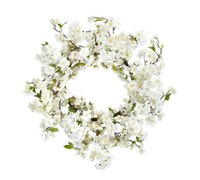 Faux Cherry Blossom Wreath, 24" for $99, at Pottery Barn
Preserve the fleeting seasonal splendor of cherry blossoms year-round with this faux cherry blossom wreath. The meticulously composed wreath features dainty white blooms and green foliage for a harmonious balance of color and texture.
2. This calming centerpiece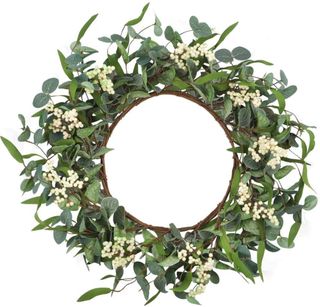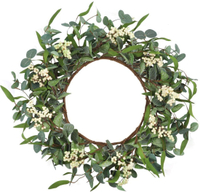 3. This farmhouse-inspired piece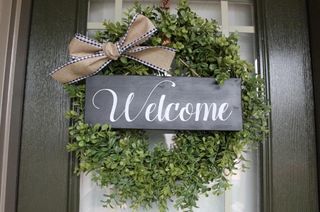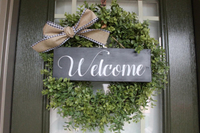 4. This blank canvas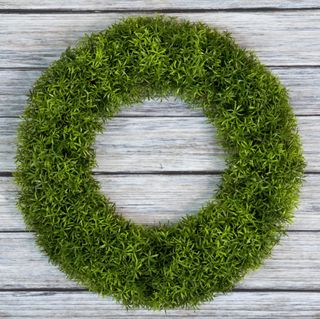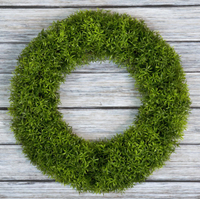 Round Grass Wreath 20" - Pure Garden for $33.99, at Target
Versatility and vision are the two main components of this strikingly bare wreath. Suitable for year-round use, feel free to leave it plain or add bows and décor to match the holiday season; either way, the choice is yours.
5. This fabulously fruity find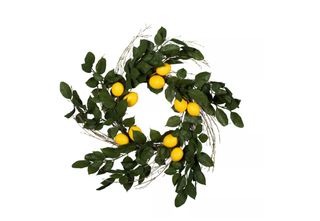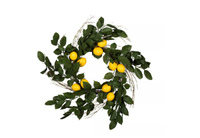 Artificial Salal Leaf/Lemon Wreath (24") Yellow - Vickerman for $37.95, at Target
This artificial green salal leaf lemon wreath is the fabulously flawless fruit-inspired accessory to add to any natural décor. This wreath features rich green salal leaves and ten bright yellow lemons, measuring in at 24" inches from side-to-side it's a must.
Still, want more? Check out additional springtime wreaths suggestions below: