Want to know where to buy paint online? If you're considering using lockdown as an opportunity to spruce up a tired looking space, a fresh coat of paint is one of the easiest options. But getting your hands on a tin or two is easier said than done.
While some stores have reopened – more on that below – your best bet is probably still shopping online to avoid long queues and non-essential trips out of the house.
Scroll down to buy paint for your project. We've listed the stores that are (or aren't) delivering at the moment – and below that, we've listed the best paint deals today.
In need of a little design inspiration before you choose your shades? Head over to our paint hub.
Where to buy paint today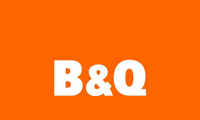 (opens in new tab)
B&Q (opens in new tab): B&Q have now reopened all of their stores. After shutting in response to lockdown they are taking measures to maintain social distancing practices.
This comes as a relief for those who can buy in person, as wait times to get on the B&Q website have constantly exceeded half an hour. Though we will warn you, expect long queues of fellow DIYers, especially as B&Q continue to enforce social distancing measures.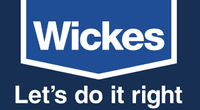 (opens in new tab)
Wickes (opens in new tab): Similarly to B&Q, Wickes have recently begun reopening stores to the general public, which is good news for those who are looking to get on with a little DIY. It's also possible to click and collect –often on the same day – if you're looking to minimise time spent in store.
Home delivery is also an option for those looking to avoid leaving the house, though you should be warned that delivery times are pretty significant.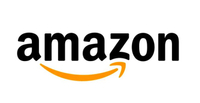 (opens in new tab)
Amazon (opens in new tab): It is possible to find paint on Amazon, but stocks tend to be pretty low and very expensive. We're not sure if this is because of an increase in demand, or because paint is being sold through third-party sellers. Amazon are also prioritising delivery of essential items and much as we would argue it is, paint is not one of them... so delivery may be slow.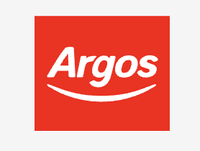 (opens in new tab)
Argos (opens in new tab): You may be excited to hear that Argos have a wide selection of indoor and outdoor paint available, along with wallpaper and other decorating essentials such as brushes and rollers. Plus prices are way better than Amazon's. We tried our local store and while much of it was out of stock, we did find plenty on offer. There's a pretty impressive shade range on offer for those who are struggling to find white and other neutral shades elsewhere, too. While paint doesn't appear to be available for delivery, it's possible to click and collect from most stores within 48 hours.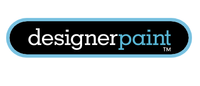 (opens in new tab)
Designer Paint (opens in new tab): Find your favourite brands including Sanderson, Farrow & Ball, Annie Sloane, Little Greene and more. There's a wide range of shades available and delivery lead times are looking to be around 48 hours at the moment.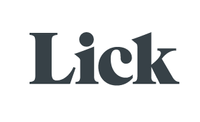 (opens in new tab)
Lick (opens in new tab): New to the DIY world, Lick provide paint, paper and other decorating essentials. Choose from a variety of beautiful paint shades, along with gorgeous wallpapers and other decorating essentials. Lick have plenty of delivery slots available over the coming weeks and are currently coping with keeping up with increased demand – promising DHL delivery next day, but standard delivery by Royal Mail a little more delayed than usual.

(opens in new tab)
Farrow & Ball (opens in new tab): In a bid to keep us all painting, Farrow & Ball have announced that they intend to continue delivering paint. And the good news is that they appear to still have a pretty good amount of stock available in a range of shades and finishes. However, lead times are 14-21 days at the moment.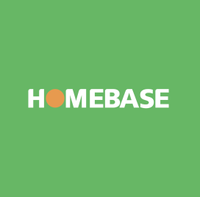 (opens in new tab)
Homebase (opens in new tab): There's a surprisingly impressive selection of paints currently available at Homebase. In popular shades, options from Dulux tend to be sold out, but you can find a mixture of options ranging from Homebase own-brand to Farrow & Ball. Expect to wait up to 21 days for delivery, however.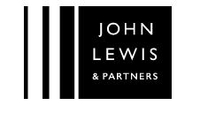 (opens in new tab)
John Lewis (opens in new tab): yes John Lewis sell paint! And it's in stock. They sell so many gorgeous colours from one of our favourite paint manufacturers Little Green. John Lewis are still delivering as normal and sticking as closely as possible to standard delivery times.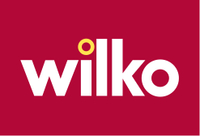 (opens in new tab)
Wilko (opens in new tab): Wilko has restocked and seems to be back to business with their paint orders – although you can expect some delay with deliveries, as with other stores. At the moment, look to wait around 10 days for delivery.
Where to avoid for now...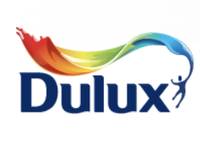 (opens in new tab)
Dulux (opens in new tab): Due to a rapid increase in demand, Dulux have made the decision to temporarily suspend orders. That said, they will honour outstanding orders. This measure is only said to be temporary, so it may be worth keeping an eye on the site to see if they re-open again. It doesn't look like the website message on coronavirus measures has been updated for a couple of weeks. We'll keep you updated.
Where to buy the best washable paints
The best washable paints are brilliant for busy areas, like your hallway and kitchen, and are especially useful if you've got pets or kids. They're durable enough to be wiped down whenever you spot a mark. Here's where you can buy the top brands right now.
Where to buy white emulsion paint
It's a DIY staple but it can be tough knowing where to buy white paint for your walls and ceilings if you can't pop down to your nearest B&Q. These paints are all available to buy online now:
Where to buy the best paint for kitchens
Kitchen paint needs to be super durable as it'll not only get splattered with food at some point, but it needs to stay put in a hot, humid environment when you're cooking. Here's where you can buy our pick of the best kitchen paints:
Where to buy bathroom paint
Bathrooms can get very humid so any paint you use needs to be specially formulated for such a damp environment. Here's where you can buy our pick of the best bathroom paints:
Where to buy decking paint
The best decking paints will give your deck a brand new look in no time at all. Here are today's best prices on our favourites:
Where to buy fence paint
The best fence paints will give your fences a brand new look in no time. Here are today's best prices on our favourite brands:
Equipment you'll need for painting projects
Almost all paint projects follow the same steps. First, clean the surface, then sand it, then wipe down, apply a primer and then apply two coats of paint. It means you need similar equipment for most DIY paint projects. Here are the essentials, and where to buy them:
Check our our DIY painting guides