If you're an avid thrift shopper, bargain hunter or advocate for the three 'R's, then the new Wayfair Open Box initiative may interest you.
We all know the thrill of searching for a second-hand piece of furniture, a rug or dinnerware set at half the price of a new one, and you feel good when you shop sustainably, knowing you've made an effort to reduce and reuse, even if you can't recycle. Equally, if you're someone who's new to doing the above, then Wayfair's Open Box initiative is a great place to start.
Whilst you're in the marketplace for eco-friendly alternatives, see our fave sustainable furniture brands for further solutions that are kinder on the planet. Keep reading for our top picks from Wayfair's Open Box section.
Wayfair Open Box: what is it?
What is it? Simply enough, it's a section on Wayfair's website where you can purchase like-new pieces at a lower price.
Wayfair Open Box is a clearance section for returned items. Think Ikea's infamous 'As is' area that's tucked away by the checkout. Instead of damaged or ex-display items, however, Wayfair Open Box is a place with good-as-new products customers have changed their minds about or are not satisfied with, for one reason or another. Inspected for any damages or defects before being listed, Wayfair Open Box products are repackaged and resold at a discounted price. Simply put: they're too good to go to waste.
Buying second hand, rather than new where possible is a great way to prevent a throw-away culture and reduce carbon emissions too. Proving a great sustainable purchasing practice, whilst providing the opportunity to save a little money when we all need it the most, shopping in this hidden discount section is a guilt-free way to add items to your basket.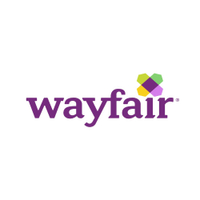 Click to start browsing what's on offer thanks to Wayfair's Open Box initiative. Whether it's a new coffee table or a mattress that you're after, it's all there.
This initiative works across all Wayfair product categories too – and let's face it, what can't you buy for your home from Wayfair? You might just be able to find what you had your eye on for a fraction of its retail price. From a new mattress, bed frame or bedding to dining tables, rugs and lighting, there are over 7,000 items to add to your house with up to 40 per cent off. So next time you're thinking about buying something new for your home, take a browse of Wayfair's open box section.
Our favourite finds from Wayfair Open Box
While browsing Wayfair's Open Box range, we found savings on some of the most must-needed pieces for your home. Think everything from the best mattresses and duvets at nearly half the price, stylish sofas for under £700 and rugs from just £30. And if you're looking to upgrade your outdoor space, then there are plenty of picks to spruce your space, including garden furniture and cushions.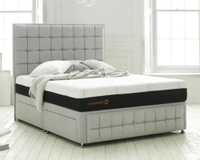 Octaspring Levanto Foam Mattress | Was £899.99, now £409.99
The Octaspring Levanto Foam Mattress gives you the great feel and comfort of a traditional memory foam mattress, without the heat and humidity due to a unique honeycomb design. - delivering a deep and restful sleep that will keep you cool and fresh all night long.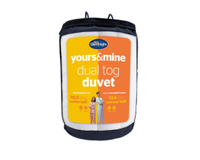 Silentnight Yours and Mine 4.5 Tog & 7.5 Tog Duvet | Was £32, now £28
This unique design features a lighter tog weight on one side, creating the cooler half, which is great for if you get too hot at night. The heavier tog weight half benefits those who need to snuggle up and feel warm.
This duvet features in our best duvets guide.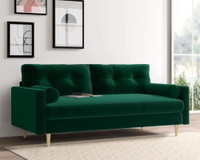 Stead 3 Seater Sofa | Was £1,154.00, now £689.99
Brimming with style, this sofa offers a vintage-inspired design and an inviting seat you'll love curling up on at the end of a long day. Available in a range of colours to suit your existing décor, this sofa is up to 40% off.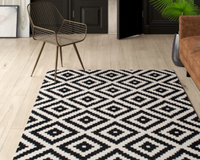 Borchardt Hand Tufted Wool Black Rug | Was £56.99, now £35.99
Available in the choice of grey or black, in various sizes for different home needs, this rug is uber affordable for an easy style upgrade.
Still on the hunt for different rugs to suit your style? See our list of the best rugs to buy.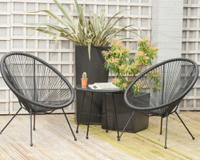 Makee Oval 2 - Person 50Cm Long Bistro Set | Was £283.99, now £216.99
Enjoy a coffee in the sun or an alfresco evening drink with this bistro set for two. It includes two chairs and a glass-topped table with metal legs and woven rattan frame. A parasol hole in the table allows you to add shade if you wish. The set is available in a range of colours.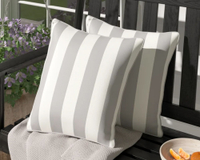 Pontoise Outdoor Striped 45 cm Cushion Cover (Set of 2) | Was £23.99, now £18
Decorate your new outdoor furniture with these striped garden cushions. Weatherproof, UV resistant and washable, you can soak up the summer heat in comfort.